During the month of May, we celebrate nature and all of the wonderful things it offers us. We celebrate the height of Spring in the Northern Hemisphere and in the Southern Hemisphere, we celebrate the beauty of Autumn. With plenty of fun holidays, May is the perfect time for your child to practice their writing skills!
Let their imaginations run wild with our marvelous creative writing prompts!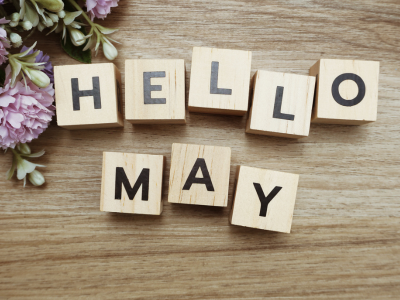 May Writing Prompts:
May 1st is officially World Laughter Day! Can you write about a memory that makes you laugh? What is this memory? Why is it so funny? Who was with you when this happened?
A limerick is a funny poem that is five lines long that rhymes at the end. Write your own limerick featuring something that you find funny.
Do you have any activities you and your family and/or friends like doing in May? If so, what are they? Do they take place indoors or outdoors? What do these activities entail and how do they make you feel?
On May 2nd, it is National Teachers Day! Can you write a letter to your favorite teacher, explaining why they're your favorite and what you love most about their lessons?
You just found a magical flower that has healing powers! How will you use it? Can you write an adventure story about it?
What would be the perfect way to spend Mother's Day this year? Could you write a diary entry on any plans or hopes you have for this year's Mother's Day?
May 10th is Mother Ocean Day! Did you know that humans have only explored about 15% of the Earth's oceans? Draw a picture and write a description of the biggest creature you think inhabits our oceans!
Write an acrostic poem using the word Ocean!
Hello time traveler! It's May 1st of the year 3000 - what's changed about our world? What can you see, hear, smell, and touch?
Write a poem about a cygnet that grew up to be a beautiful swan.
Journal Prompt: My top 5 goals for this month are …
Hooray, it's Drawing Day! On the 16th of May, we celebrate this amazing skill. Can you draw something that makes you happy and then write a description of it? Why does this make you happy?
Who is your favorite person born in May? This can be a friend, family member, celebrity, or fictional character! Why are they your favorite?
Bzzzzzzzz, May 20th is World Bee Day! Bees are tiny creatures, but they're really important! Can you research why and write a factual text about it?
Daily Journal Prompts: Write about the best part of your day. Why was it so special?
The best day in May so far has been … because …
Happy Turtle Day! (May 23rd) Write a story about a wise turtle that loves to help others.
I'm excited for June because …
Daily Writing Prompt: Write a short poem centering around something that you noticed during your day. For example, write a poem about the happy dog who walked past your house.
Write about one of your favorite memories from this school year. This can be something you learned or something fun that you did!
Write a recipe about a new and exciting ice cream flavor.
Story Starter: As I was playing hide and seek with my friends, I found the best hiding spot. While I was hiding, I felt a tap on my arm. I turned around and saw an elephant that was the size of a dog. What happens next?
While you are reading your favorite book, you find that you have been pulled into the story and are now stuck in the book. What are you doing first? Write a story about it!
New Project: Take a journal that you like to write in and design the journal cover with your favorite stickers, markers, and pictures. Write about why you designed your journal cover with the items that you did.
Write a newspaper article with the following headline: "Dogs Can Fly?".
Spring Writing Prompts: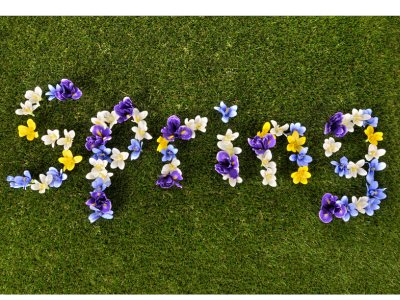 Time for the big Spring clean! Write a list of everything you need to clean your room.
Can you write a persuasive text to convince your friends that Spring is the best season?
A bear has overslept and has just woken up this Spring. He finds that all of his friends have been up for over a month. Write a story about why the bear slept in so late and what they need to do now to catch up!
What are the biggest differences between Spring and Summer? Can you write a piece explaining why the changes between these two seasons are so different?
Birds are returning from the trip south for the Winter. Write a story about a family of birds flying back north when Spring starts.
More Spring Writing Prompts!
Autumn Writing Prompts: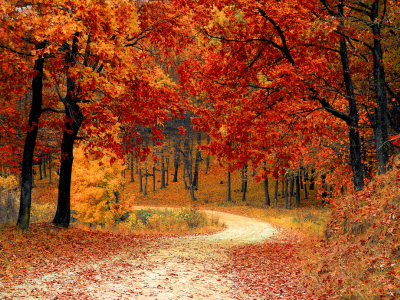 Lots of animals prepare for Winter during Autumn to make sure that they are ready for the cold weather. Pick your favorite animal and write about all of the things they need to accomplish before Winter starts.
What is your favorite thing about Autumn? Do you have a favorite activity or tradition? Tell us about it.
You are on a quest to find the biggest pumpkin this Autumn. Legend says that when you find it, you get one wish. Describe your quest, and what you want to wish for when you find it.
Write a poem about why Autumn is beautiful.
Write a newspaper article about Autumn's arrival and what makes it so different than Summer.
More Autumn/Fall Writing Prompts!
With these May writing prompts, your child will love exploring their creativity while getting in some amazing writing practice!
Want even more creative writing ideas? Keep writing with these fun writing prompt ideas:
To keep your child engaged, try our fun writing games for kids on our program. It has hundreds of fun writing activities, interactive games, free printable worksheets, and much more!
Share your child's work with us on social media using the hashtag #nzkwritingprompts! You can tag us on: