From outside the US, or follow a UK (year-based) curriculum? Visit our Primary English Curriculum.
What is English Language Arts?
English Language Arts (often abbreviated to ELA) is the study of the five categories of ELA: reading, writing, speaking, listening and viewing. It is also often defined as learning how to communicate ideas through the English language. ELA is distinctly different from ESL (English as a Second Language) studies, as ELA refers to learning performed by English-first, or English-native-proficient, students.
ELA is taught across elementary school, middle school and high school in the United States. In other countries, English language arts is typically referred to as simply "English", and often follows a national curriculum. In the US, language arts in public schools will follow the Common Core curriculum. Each grade level will have a set of objectives to be attained by students within the year.
Across the five categories, children will improve a series of sub-skills, from basic literacy skills, such as understanding phonics, to using figurative language, to reading comprehension of informational texts.
What are the key skills of English Language Arts?
The guides linked above detail the standards required at each grade level for each of the key skills of elementary language arts. They also feature top tips, instructional materials and activities on how to help your child attain their grade level on each skill and the related common core state standards.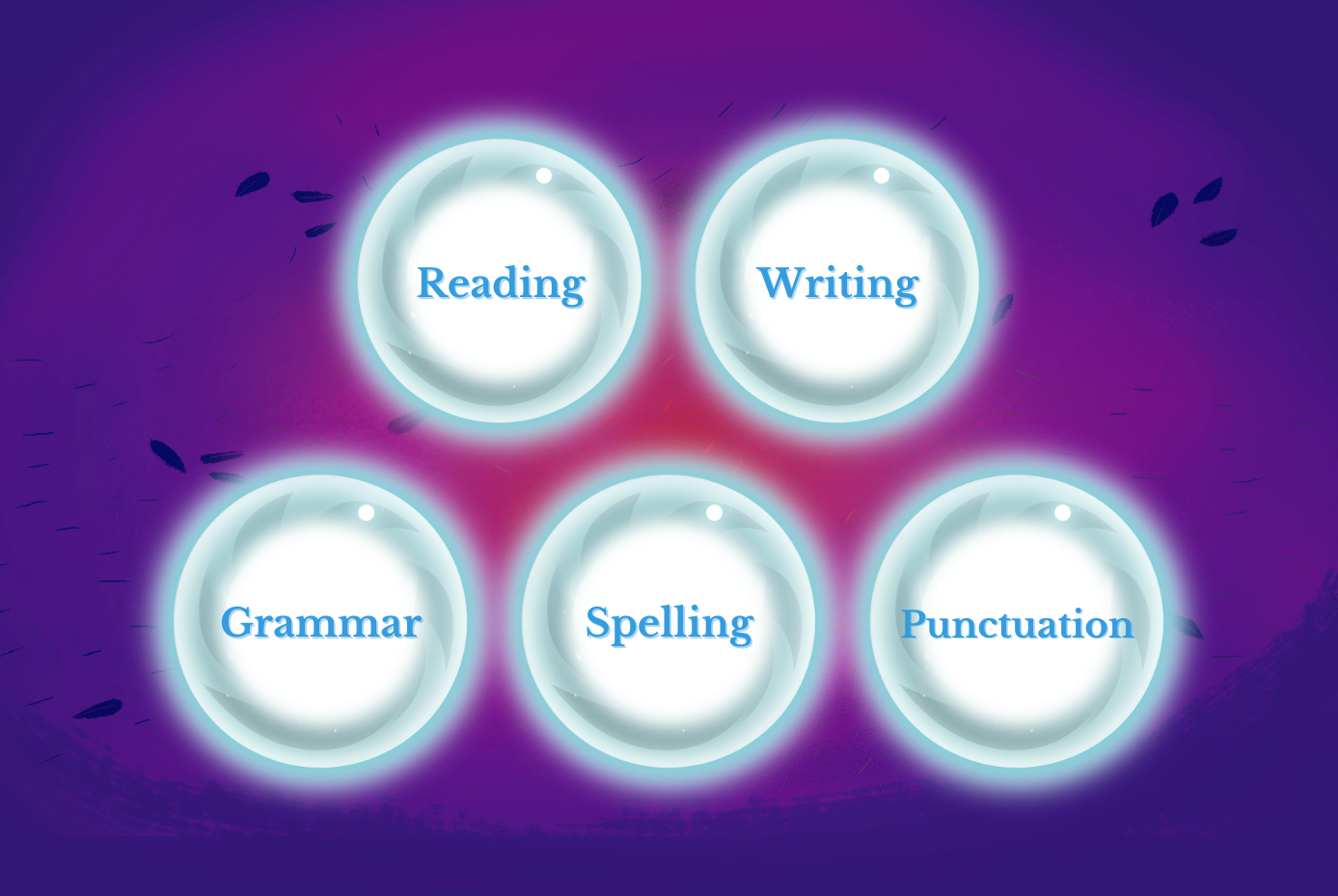 Why is English Language Arts important?
[full article coming soon: Why is English Language Arts Important?]
English language arts is important because it teaches your child all of the communication skills required for both everyday life and their future education. It teaches them how to write, speak, listen, read and interpret a wide variety of content produced in a variety of contexts: from texts, to films, to life-like conversations. It is amongst the most important subject areas your child will study in terms of real-life, everyday value. Helping your child succeed in language arts for their school year is therefore a great thing to do as a parent.
How can Night Zookeeper help?
Our reading & writing program covers the entire language arts curriculum and is used by parents around the world to supplement their child's language arts learning, whether their learners attend elementary school or are homeschooled. Some homeschooling families use it as their main language arts curriculum.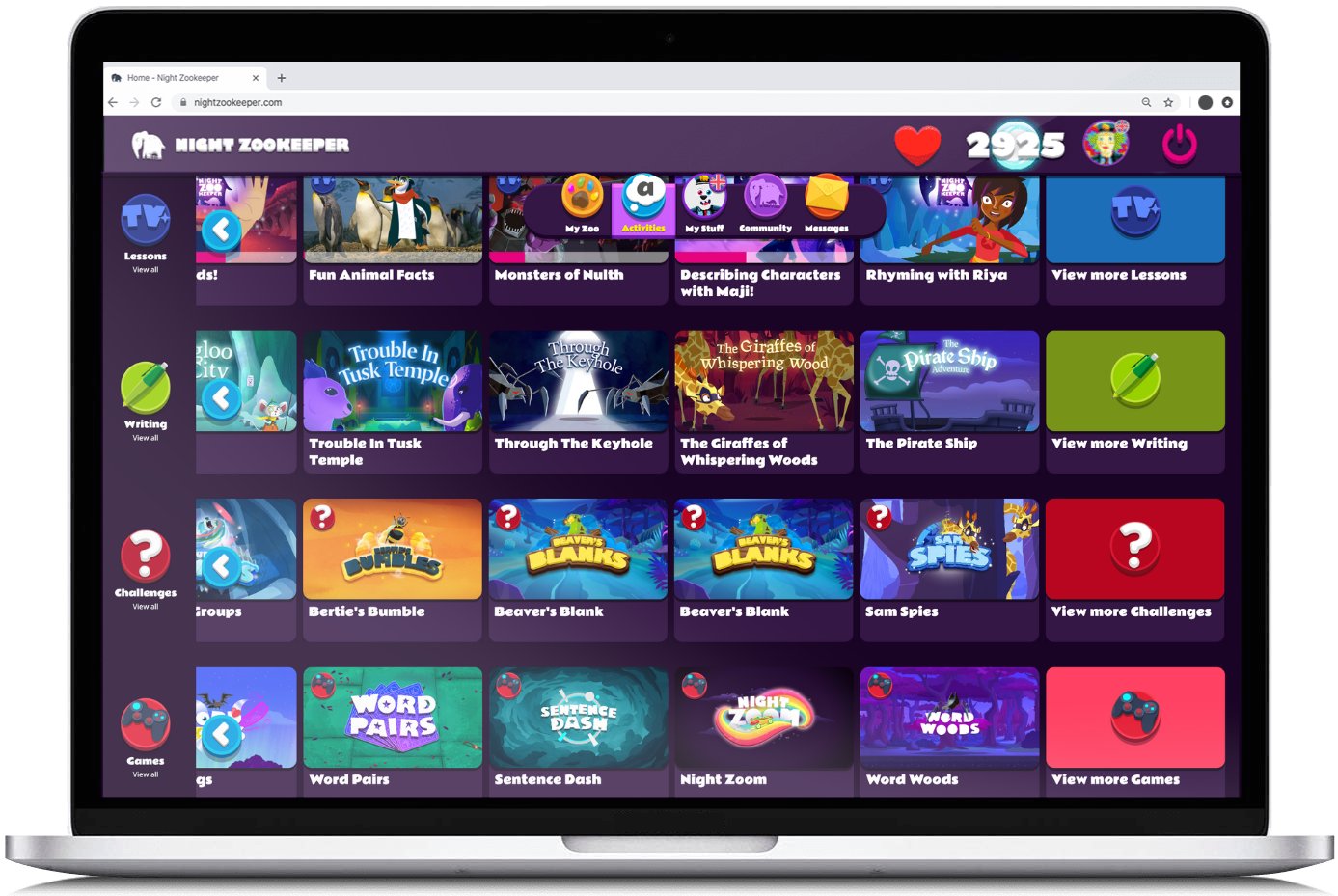 By using a gamified and incentivised experience, our program makes language arts fantastically fun for your child, teaching them through thousands of Games, Challenges & Lessons. It works on tablets, laptops and PCs, making it flexible and easy to access.
You can try it for free with our 7 day trial!