Referral Program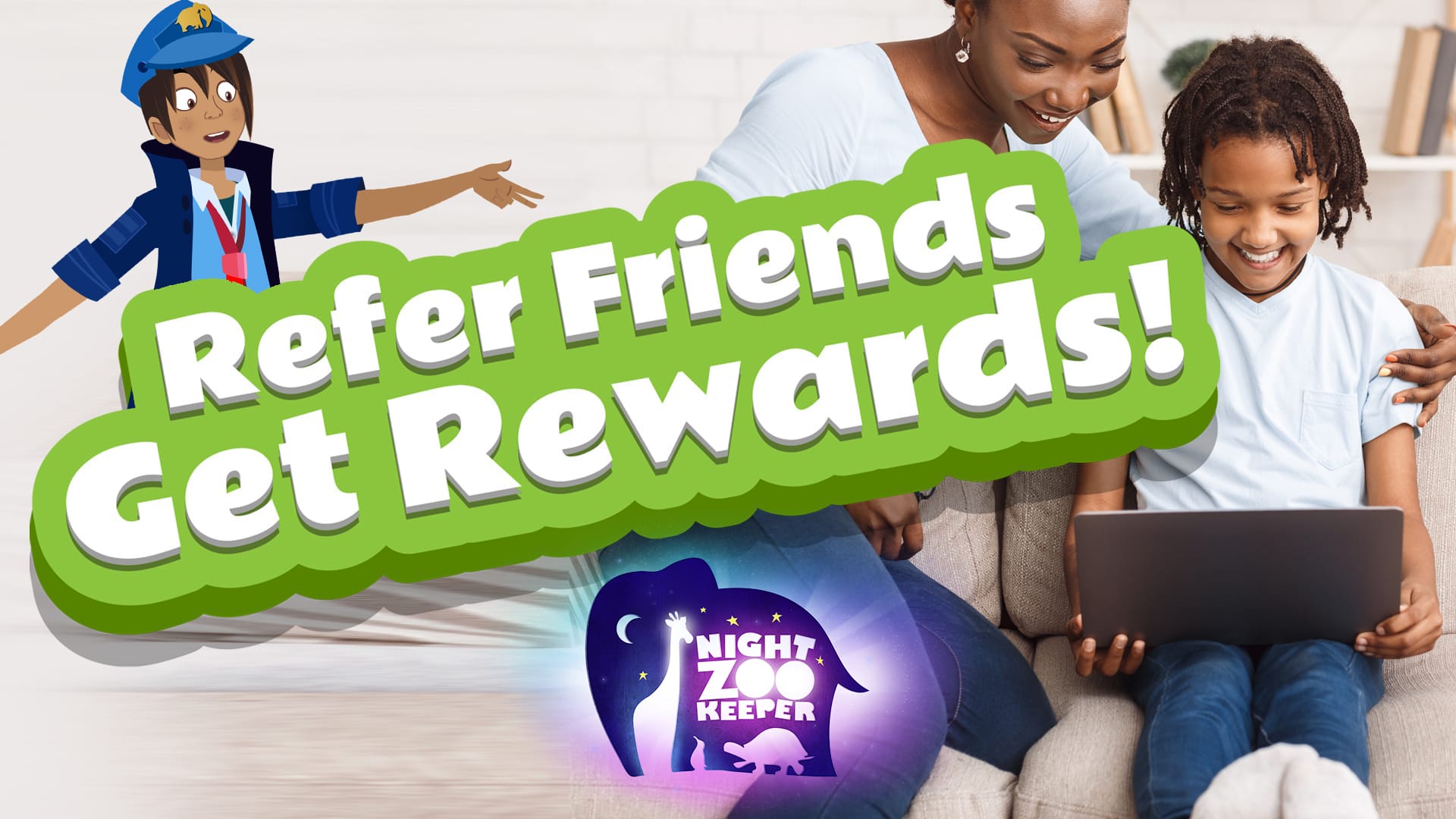 Refer your friends and earn money off your next bill! Get $5/£5 for every friend you refer. They'll also get $5/£5.
Here's how it works:
Night Zookeeper has a friending feature that allows your child to follow their friends and leave comments on each other's writing - the perfect reason to refer your child's friends to our program!
To get your child's friends started, simply share your referral link with their parents. Once their trial period ends and their paid subscription starts, you and your friend will get $5/£5 credited towards your next subscription payment!
You can find your referral link in your dashboard. Only active paid subscribers to nightzookeeper.com can participate in our referral program and therefore earn bill credit.
You can refer as many people as you like - the more the merrier! You will receive $5/£5 bill credit for every successful referral.
Key things to remember:
🌟You MUST use your referral link to refer a friend in order to receive the bill credit
🌟You'll receive the $5/£5 credit when your friend becomes a paid subscriber
🌟Your credit will apply to your next scheduled payment
Start referring today! Terms and conditions apply.