User Guide for Nightzookeeper.com
(Teacher? Visit our Teacher Quick Start Guide)
Create Animals
Writing
Lessons
Curriculum Challenges, Games & Battles

Projects
Blog
Comments
Friends
Multiplayer Games
League Tables

Managing Setup, Features & Privacy
Monitoring Work & Progress
More Tips
Getting Started
Here's how your child can being their adventure:
Go to our Child Login Page
Enter the username assigned to your child in your welcome email/parent dashboard
Create a password that your child can remember - you can update this at any time through your dashboard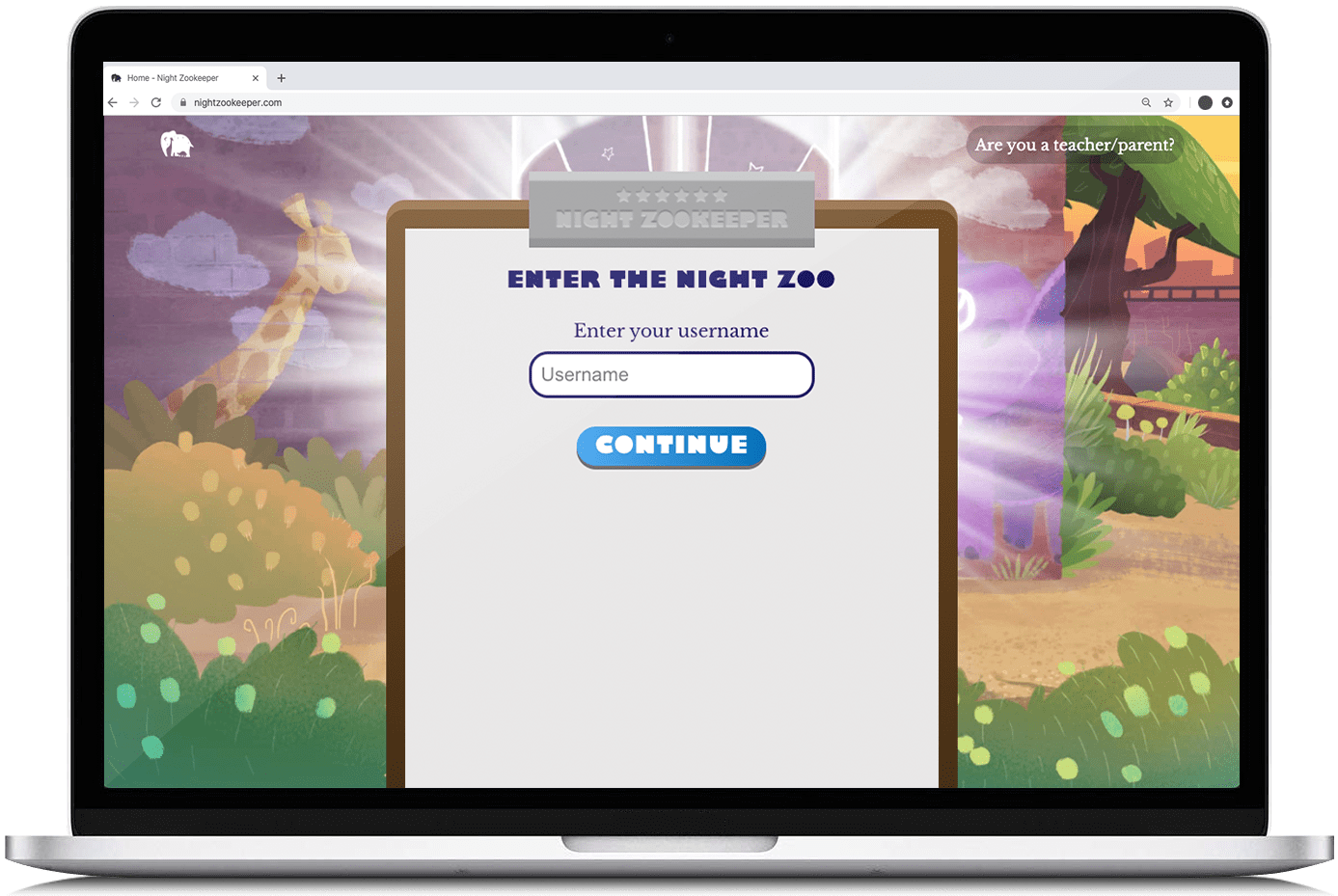 Activities
Now that your child has successfully logged in, let's look at some of the awesome activities they can do to boost their writing skills to expert level!
Create animals to complete the Night Zoo Map
Creating and growing their Night Zoo is a key feature of the program. Every activity your child completes will give them "light", which will in turn help them to unlock new "eggs" and add new animals to their zoo!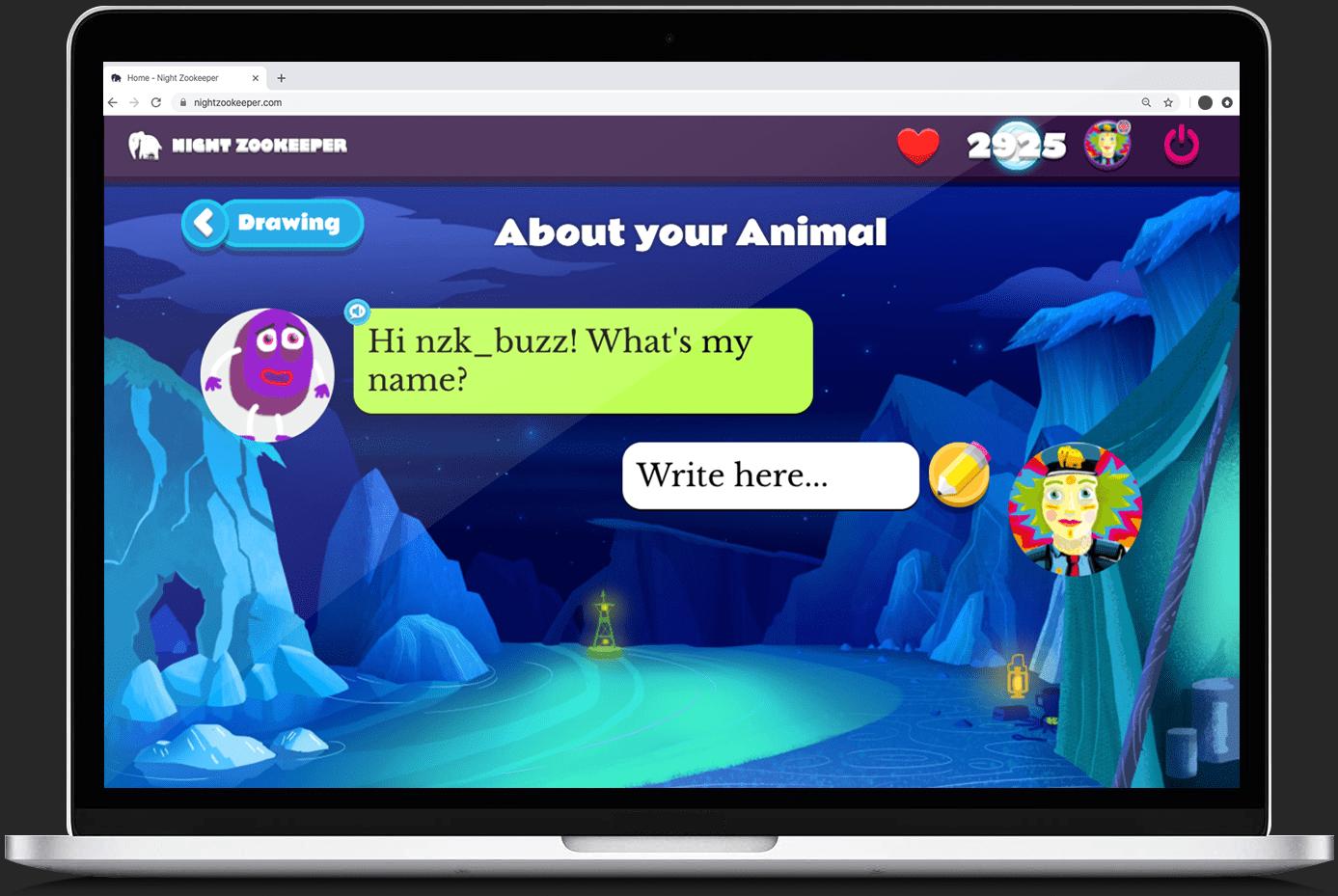 Writing
Writing Prompts
There are thousands of writing prompts available on the program and new ones are constantly being added to ensure your child never runs out of topics to write about! Your child can find these prompts by clicking onto the Activities menu.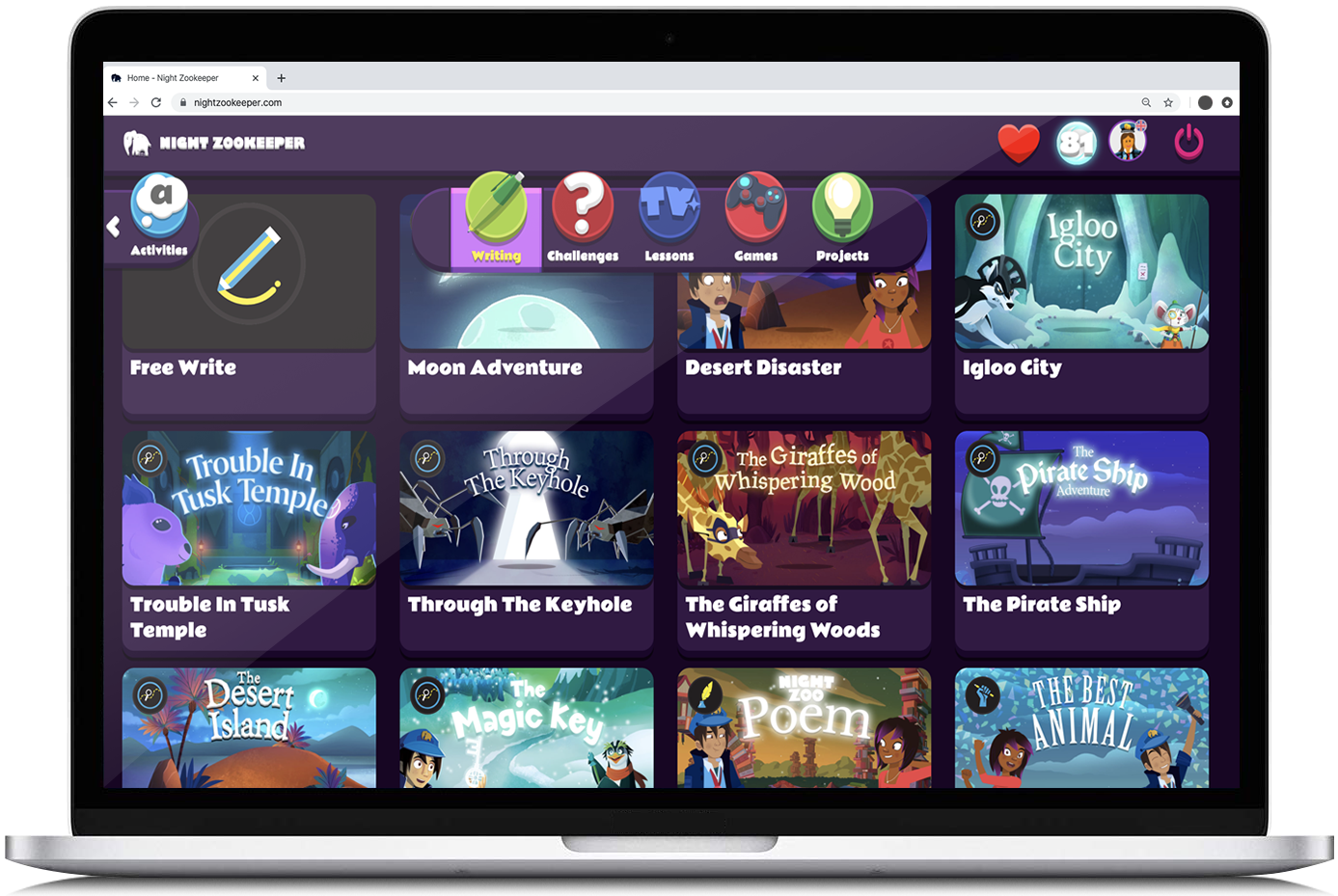 Free Writing
Is your child a creative genius? If so, they'll love our free writing section! Your child will have full creative freedom over what they write if they select the Free Writing tool - we'll simply give them a few goals to achieve to ensure writing progression! They can choose from a variety of different text styles, including reports, poems, diary entries, letters and even upload any writing they've done offline!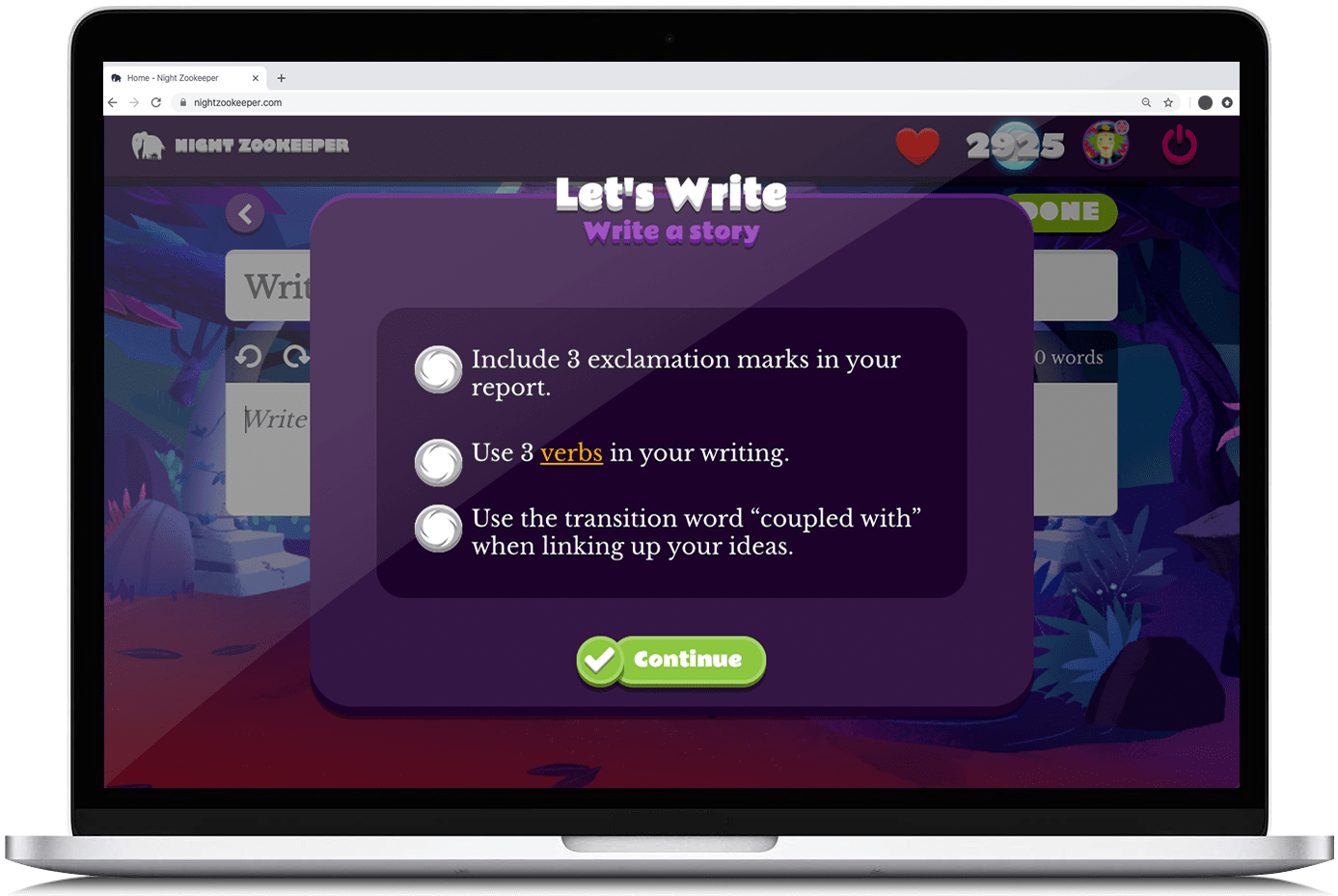 Star Writing Competitions
Who doesn't like a bit of friendly competition?! We run our Star Writing competition every week and offer your child the chance to win amazing prizes, including Night Zookeeper books and other awesome resources!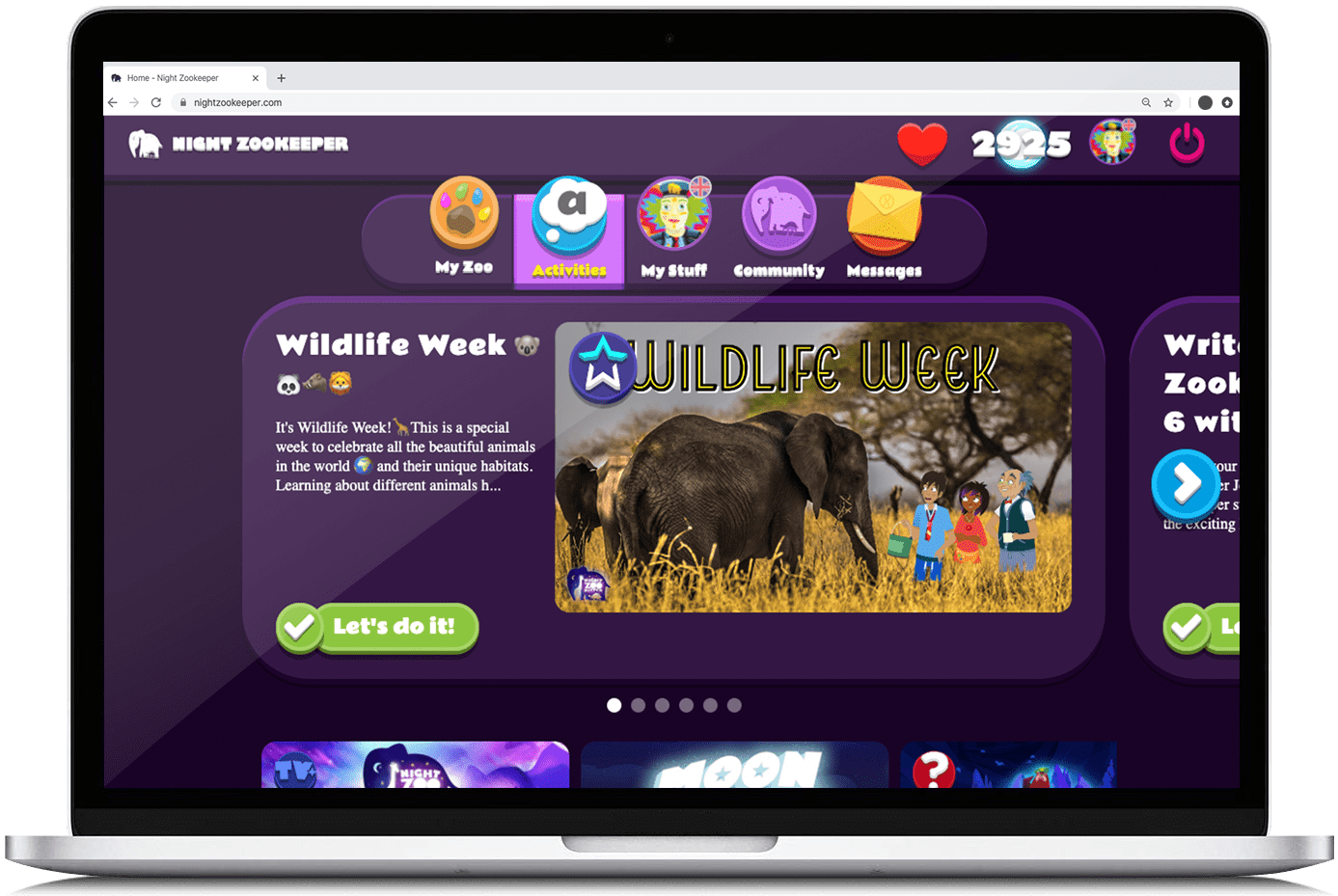 Curriculum Challenges, Games & Battles
Curriculum Challenges
All challenges are curriculum-based and directly linked to your child's grade level (you can adjust this through your parent dashboard). These challenges progress in difficulty and cover a wide range of core literacy topics, including spelling, grammar & punctuation, reading comprehension and vocabulary acquisition.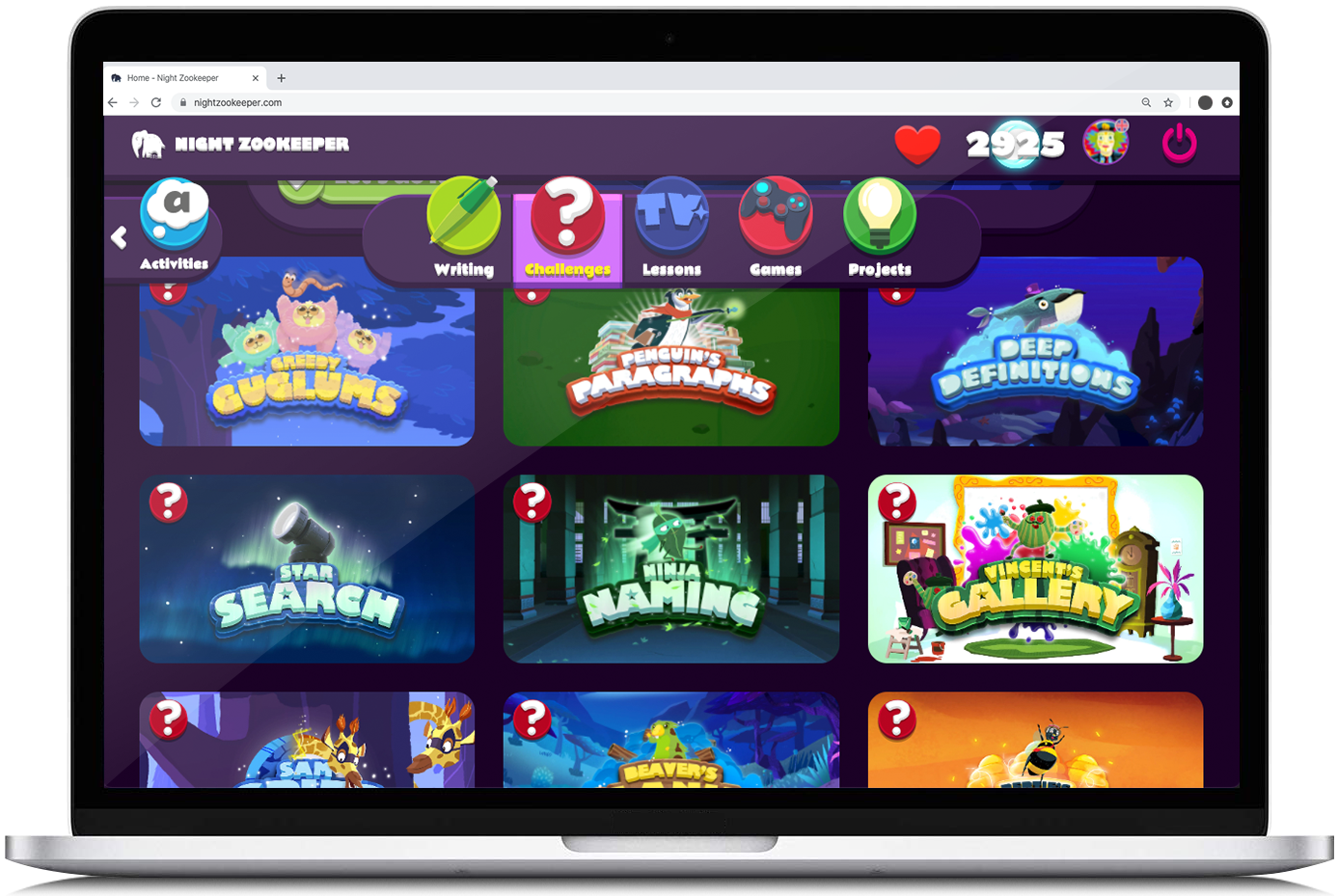 Word Games
Night Zookeeper games use vocabulary/content specific to your child's age to increase key literacy skills. They'll also be able to choose between "easy", "medium" and "hard" difficulty levels.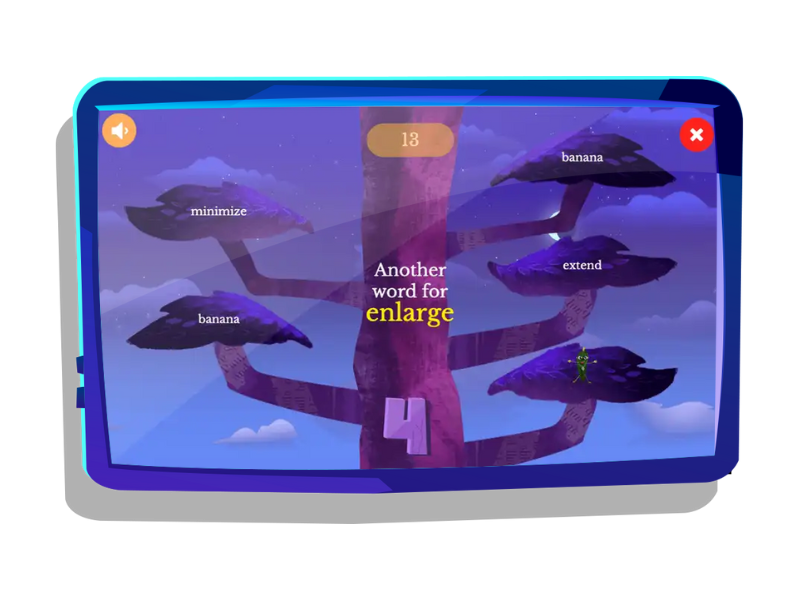 Battles
As your child creates animals and grows their zoo, they'll encounter voids (the bad guys) on their map, which they'll need to battle to progress! Battles can also be triggered by the spinners on their Night Zoo map.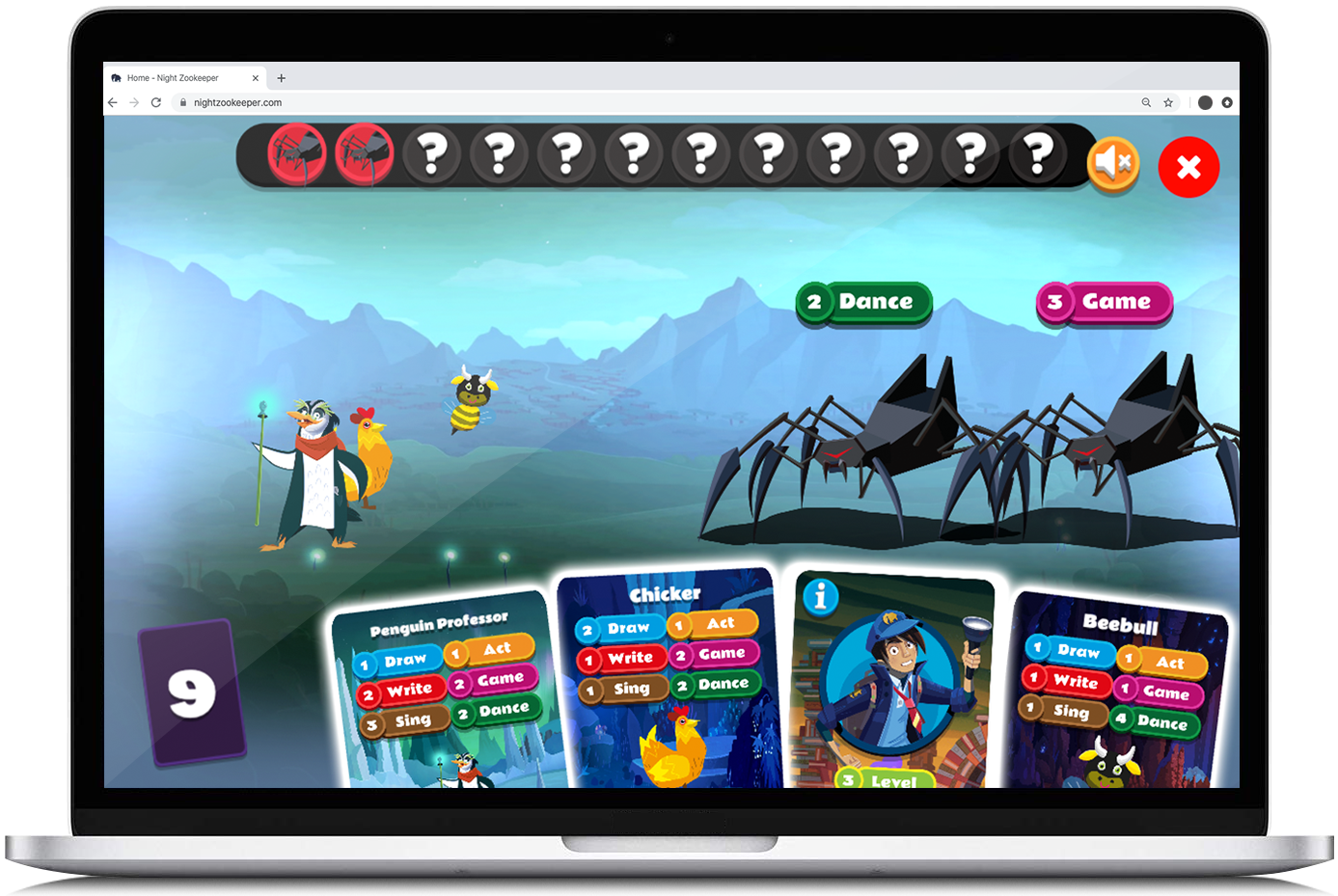 All animals in your child's Night Zoo have their own skills card. "Skill points" will be awarded every time an animal levels up, which will help them in these battles, so make sure your child is assigning all the "skill points" they win!
Drawing
As well as drawing their animals, within the zoo and animal dens children are prompted to draw accessories to go onto their animal. We often find this also sparks new writing ideas too. There are opportunities to draw in some lessons and projects too.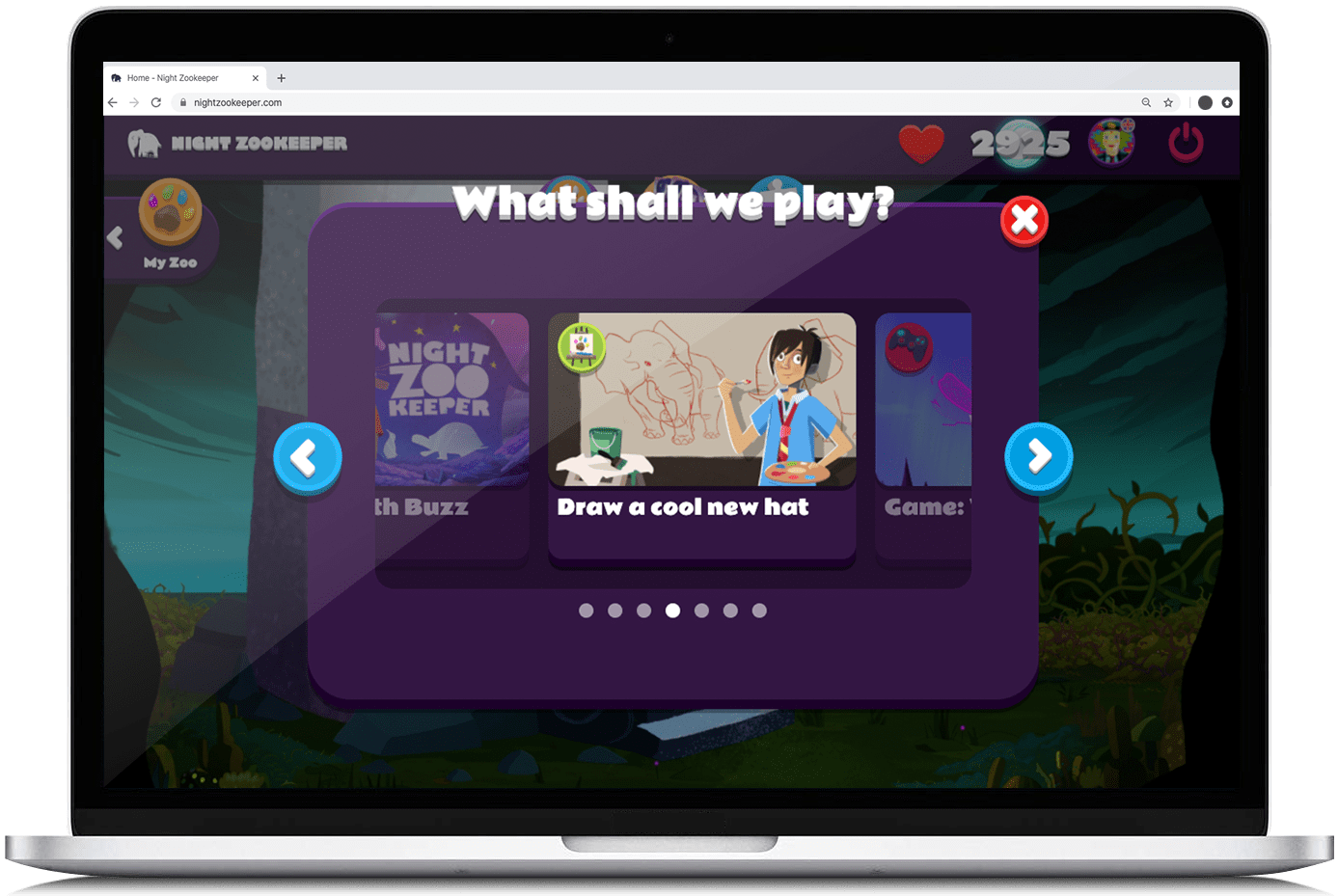 Community feature
Our Community feature will allow your child to connect with other Night Zookeepers by encouraging teamwork, peer assessment and support. Some of the awesome activities available include access to other children's work, the chance to follow fellow Night Zookeepers and the ability to work alongside other children who are part of the program.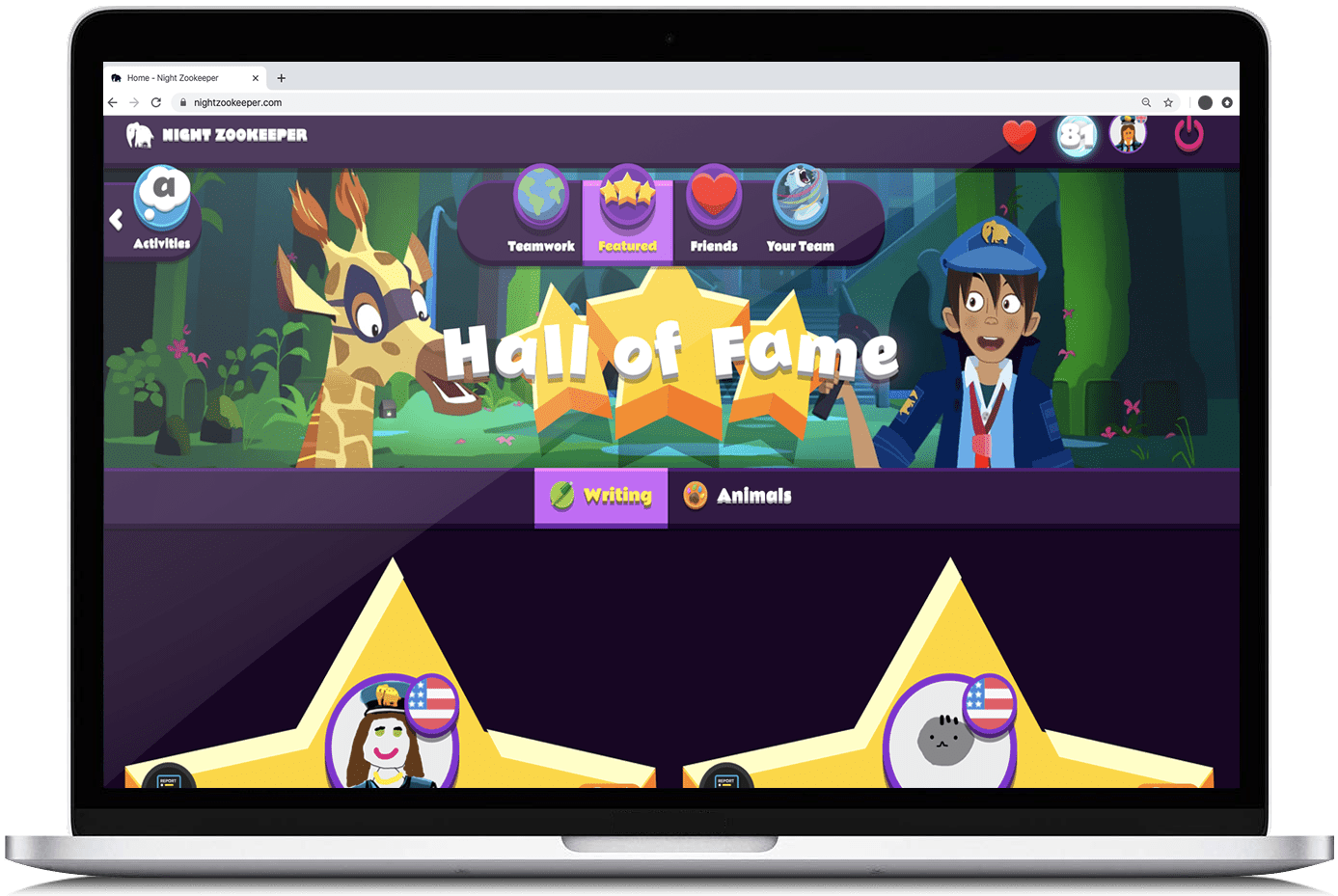 Projects
Is your child passionate about a specific topic? If so, the Projects section is the place to be! This section provides a space for your child to share writing or drawings that interest them - they can either participate in existing projects or start their own.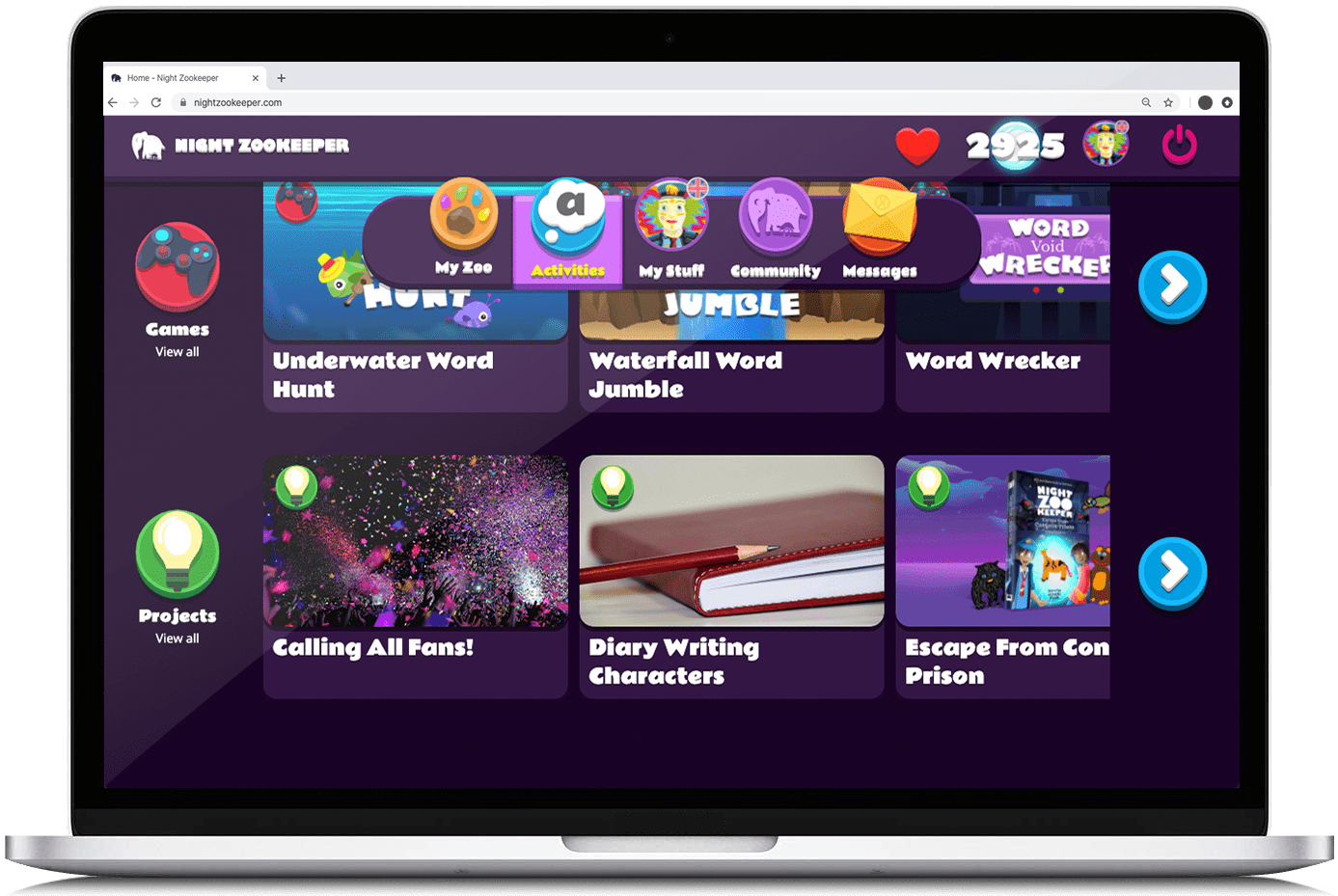 Blog
When you register, your child is automatically assigned to one of our teams, each with their own blog page. As your child transforms into a true author, chances are they could be featured in their team's blog page!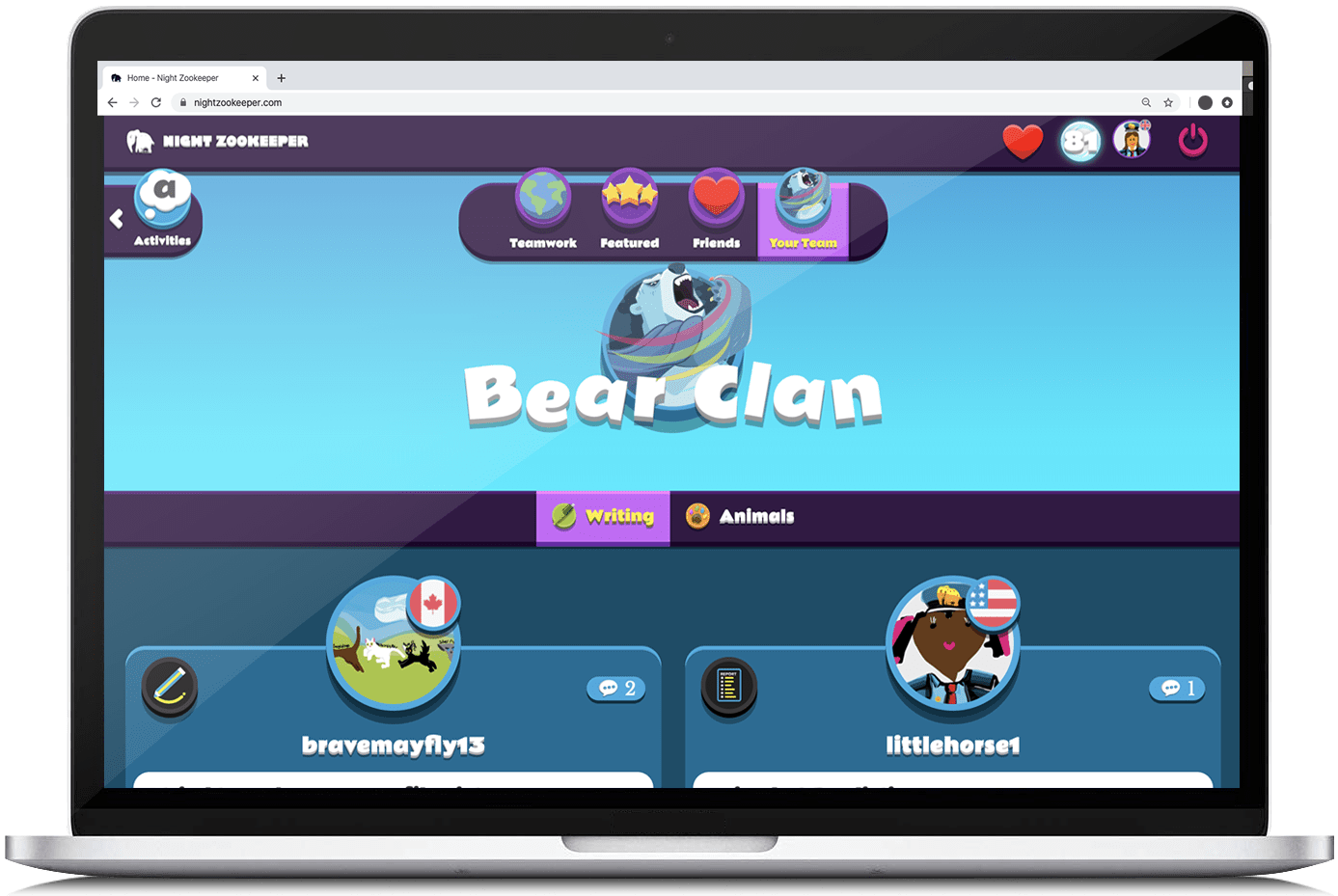 Comments
Not only will your child receive personalized comments and feedback from our team of tutors, but they'll also be able to comment on other Night Zookeepers' writing and receive comments from other children as well.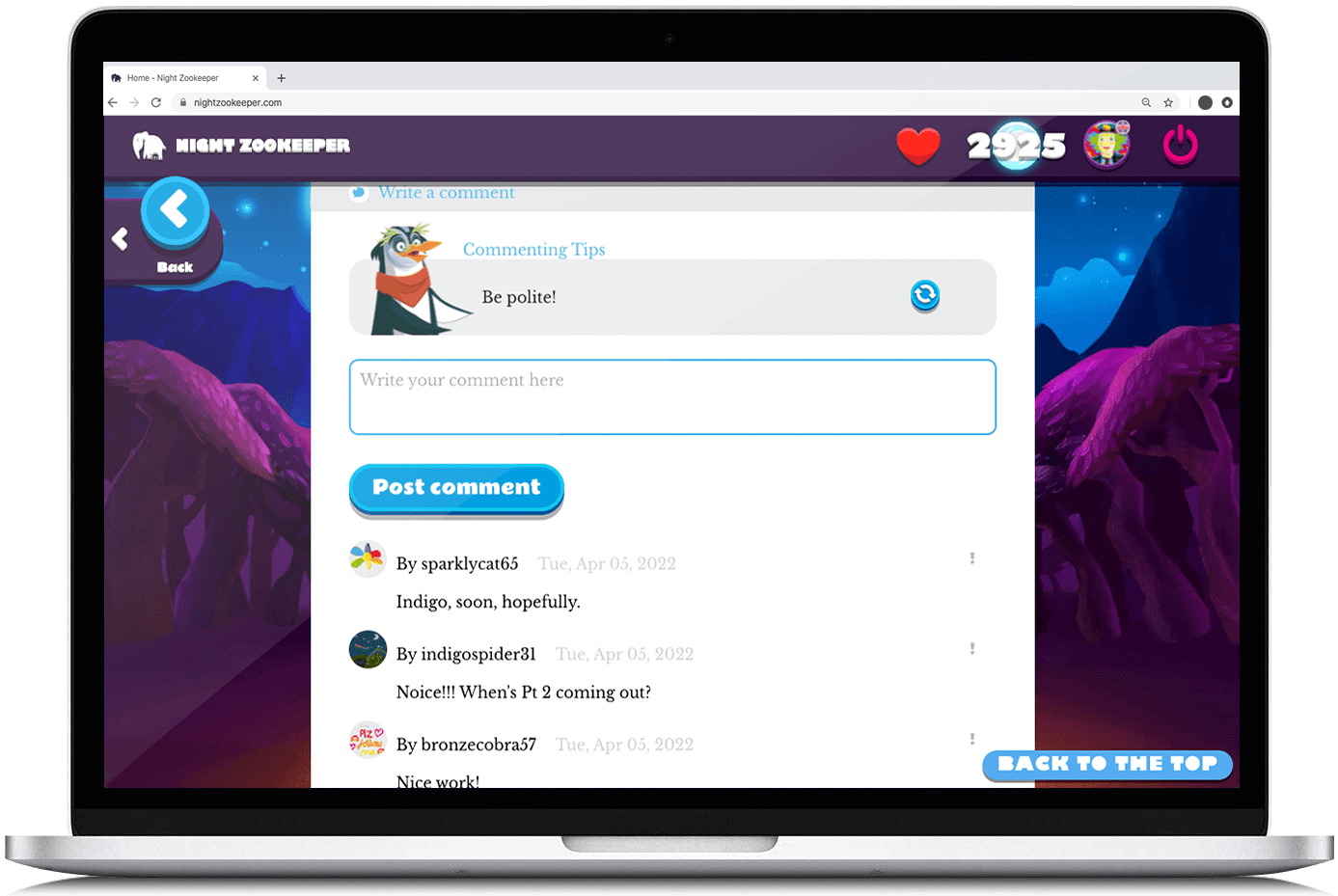 Friends
Your child can keep up with their friends and their writings through Night Zookeeper's friending system! This is a great way to encourage positive communication and group work. If you'd prefer for work to be private, this feature can be deactivated from your parent dashboard.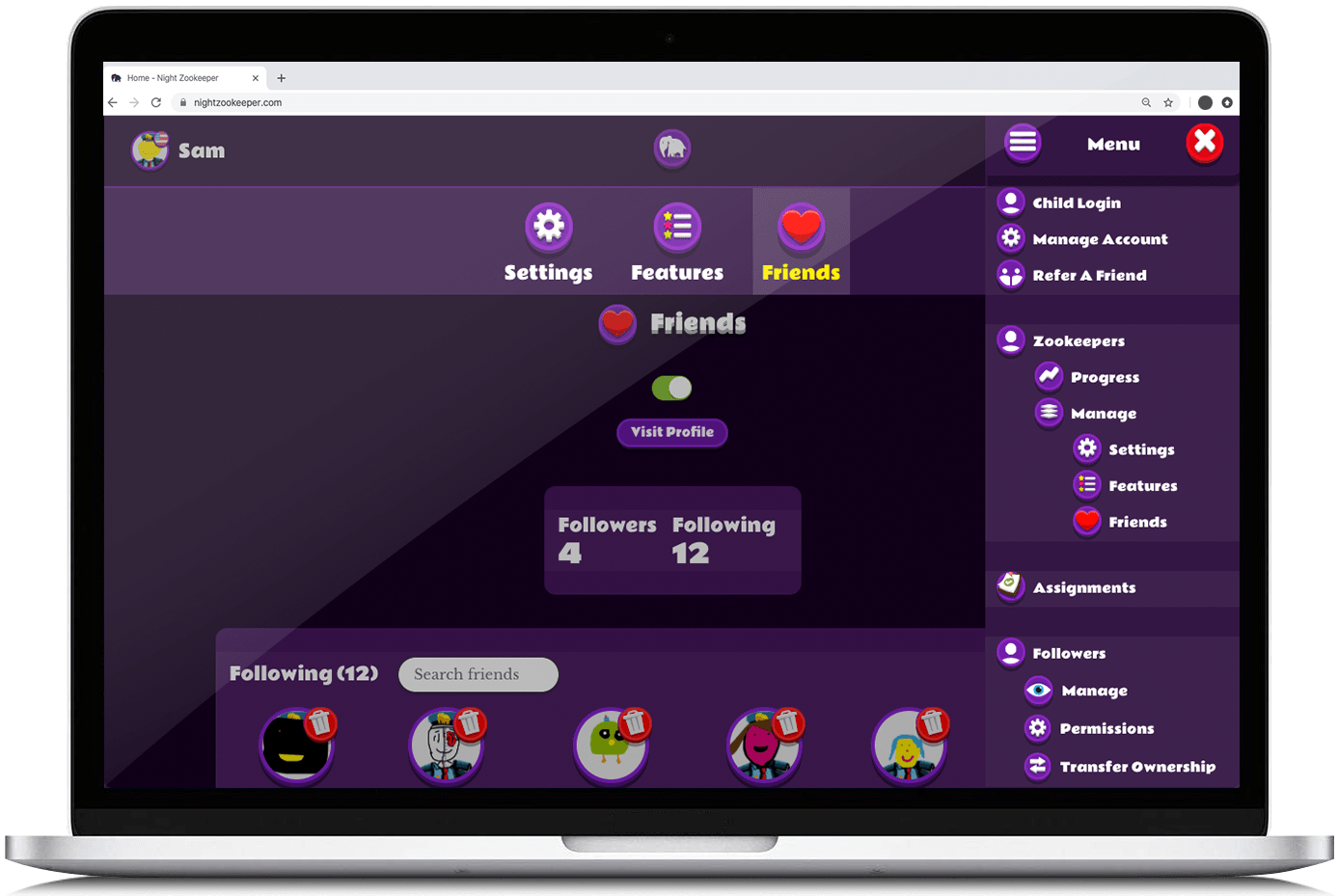 Multiplayer Games
Our multiplayer games have been created to encourage fun, friendly competition! While your child won't be able to directly interact with other children, they'll be able to see their avatars, ensuring a safe environment for everyone.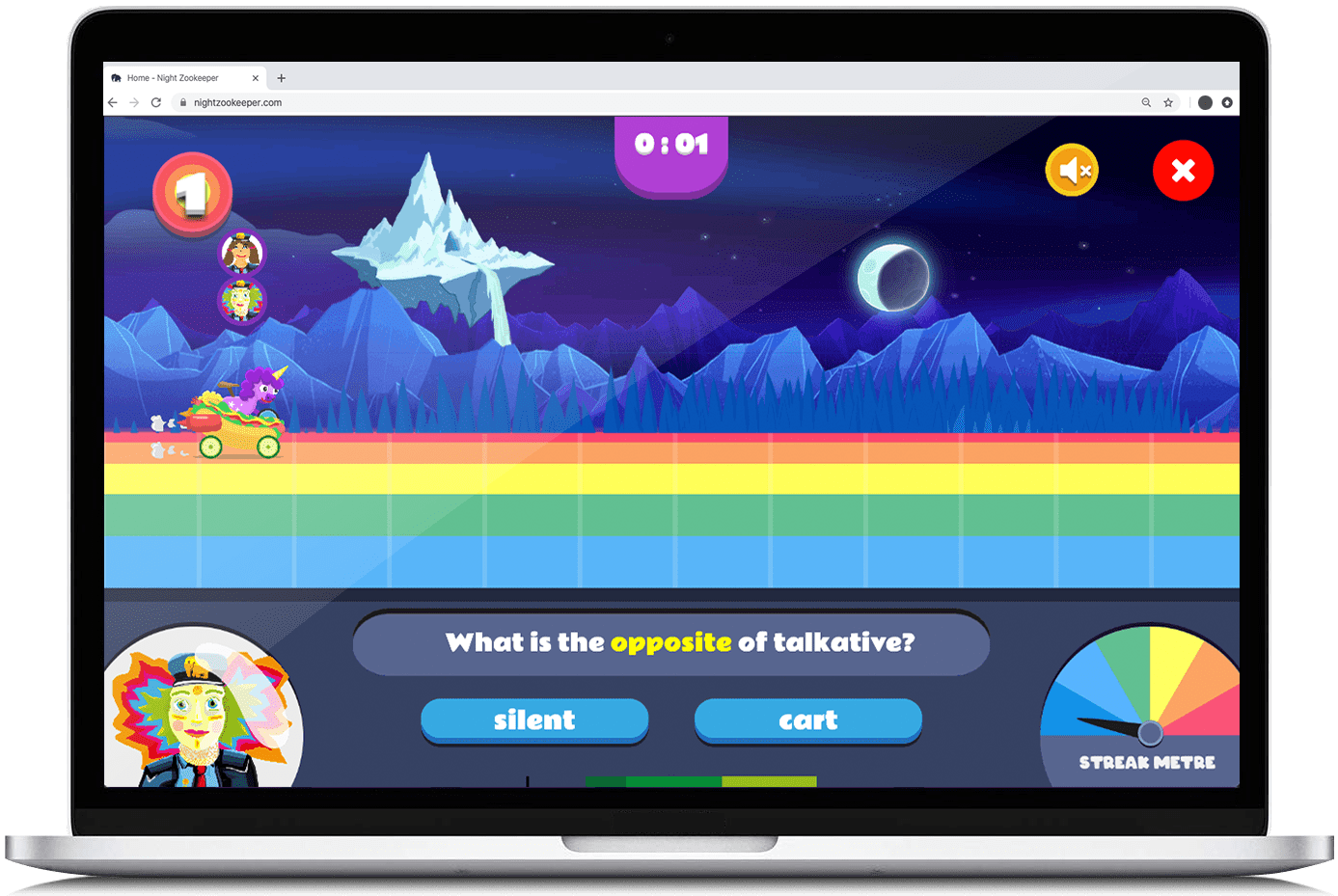 League Tables
Our monthly league tables compare how Night Zookeepers are doing based on their activity levels. To rank higher, your child must write more, play more games, progress through their curriculum challenges and complete more lessons!
Dashboard
Monitoring Work & Progress
Progress tracker
Night Zookeeper's progress tracker allows you to monitor your child's progress on the program! You can check progress on all areas of the program and identify areas for improvement. You'll also get in depth statistics on your child's accomplishments, including monthly graphs. To access the progress tracker, just log into your dashboard and click onto "Zookeepers" > "Progress".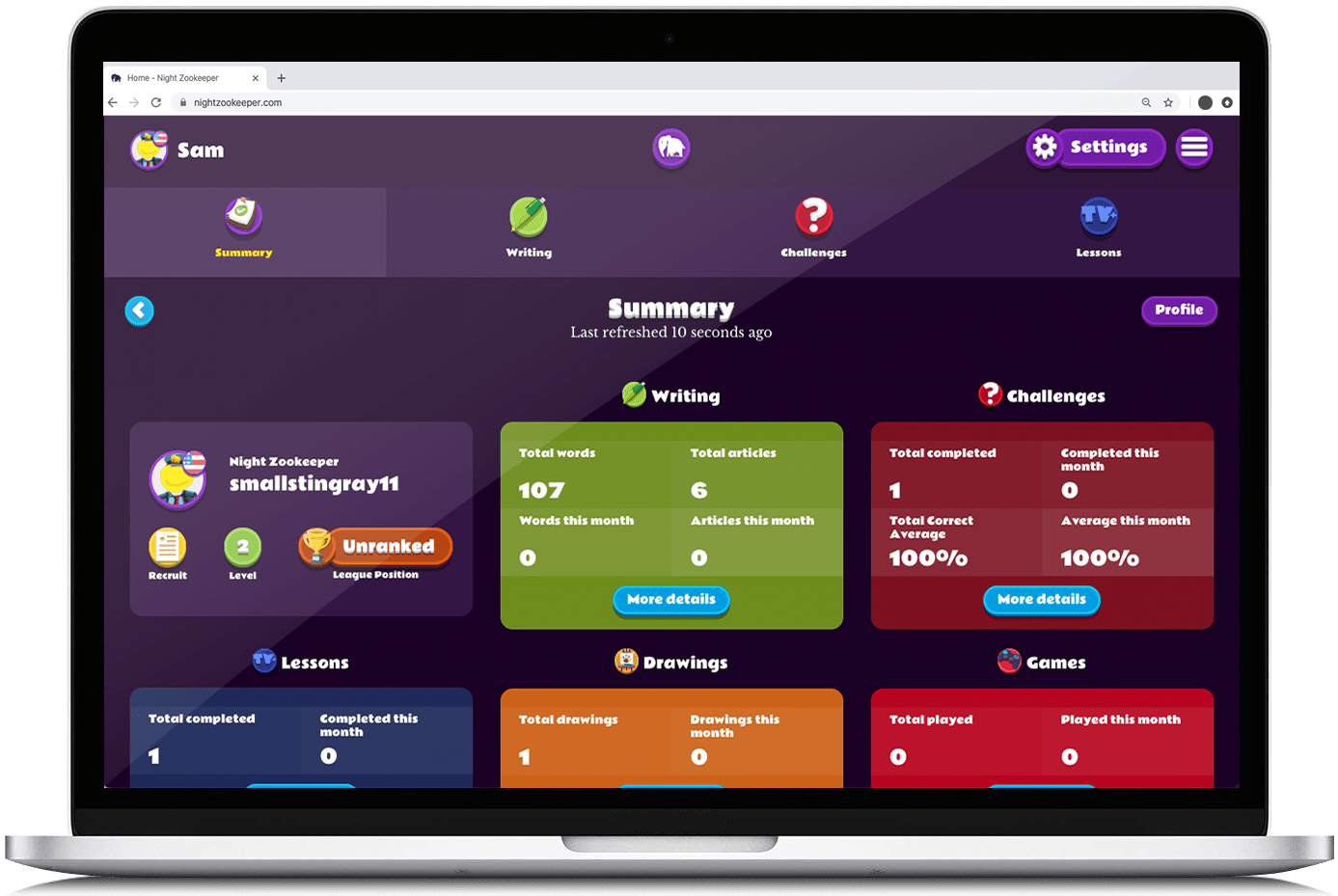 Set assignments
You can choose from our endless list of interactive lessons or create your own writing assignments to send to your child. You'll also be able to set due dates for your child to manage their time wisely. All assignments set will appear in the "Assignments" section in your child's account. To access this feature, log into your dashboard and click onto "Assignments".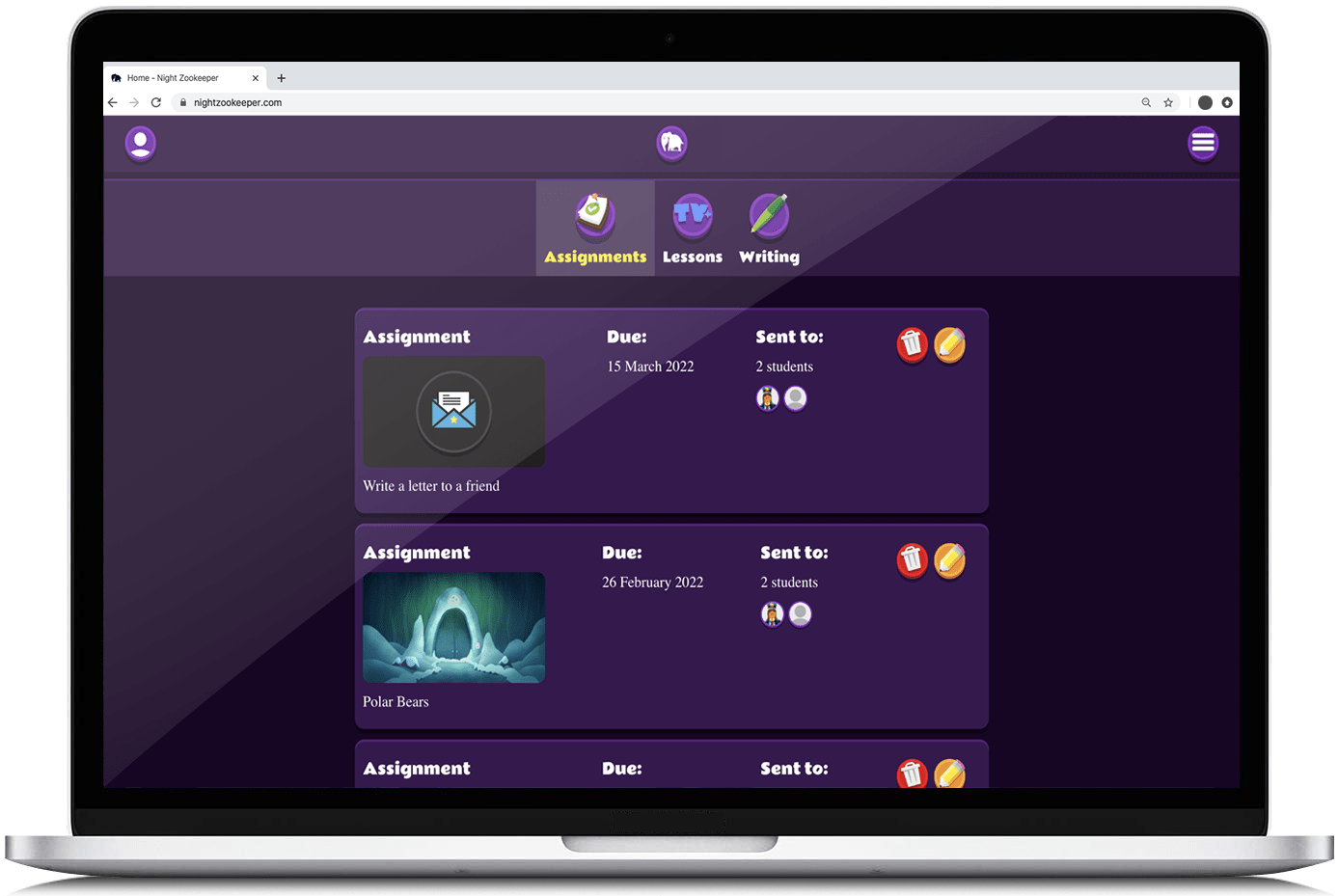 Tutors & feedback
Your child will receive personalized comments/feedback from our tutors every time they submit a piece of work for review. All comments are written as a way to encourage and motivate your child to keep on improving their skills! Only writing that is completed and shared with tutors can be reviewed. Please note that our tutors aim to provide feedback within 48 hours, however this may change during particularly busy times.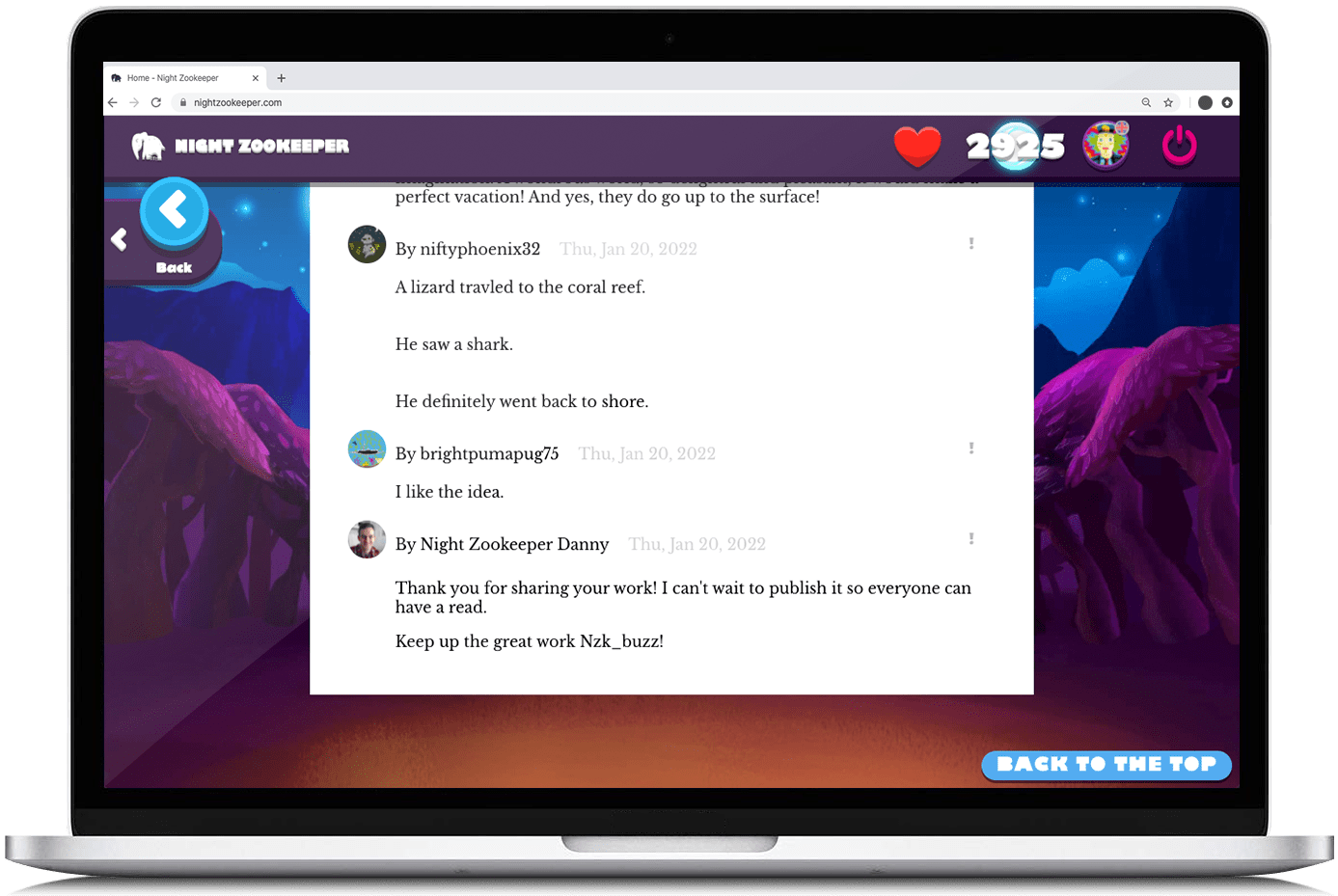 Adjustable difficulty level
When you first register, our system will automatically link the grade/level of difficulty to your child's age. However, this can be easily adjusted through your dashboard. To adjust the level of difficulty linked to your child's account, simply log into your dashboard and click onto "Zookeepers" > "Settings"!
In your settings page, you'll also be able to update your child's username, age and even create special nicknames (which will only be visible to you and your child)!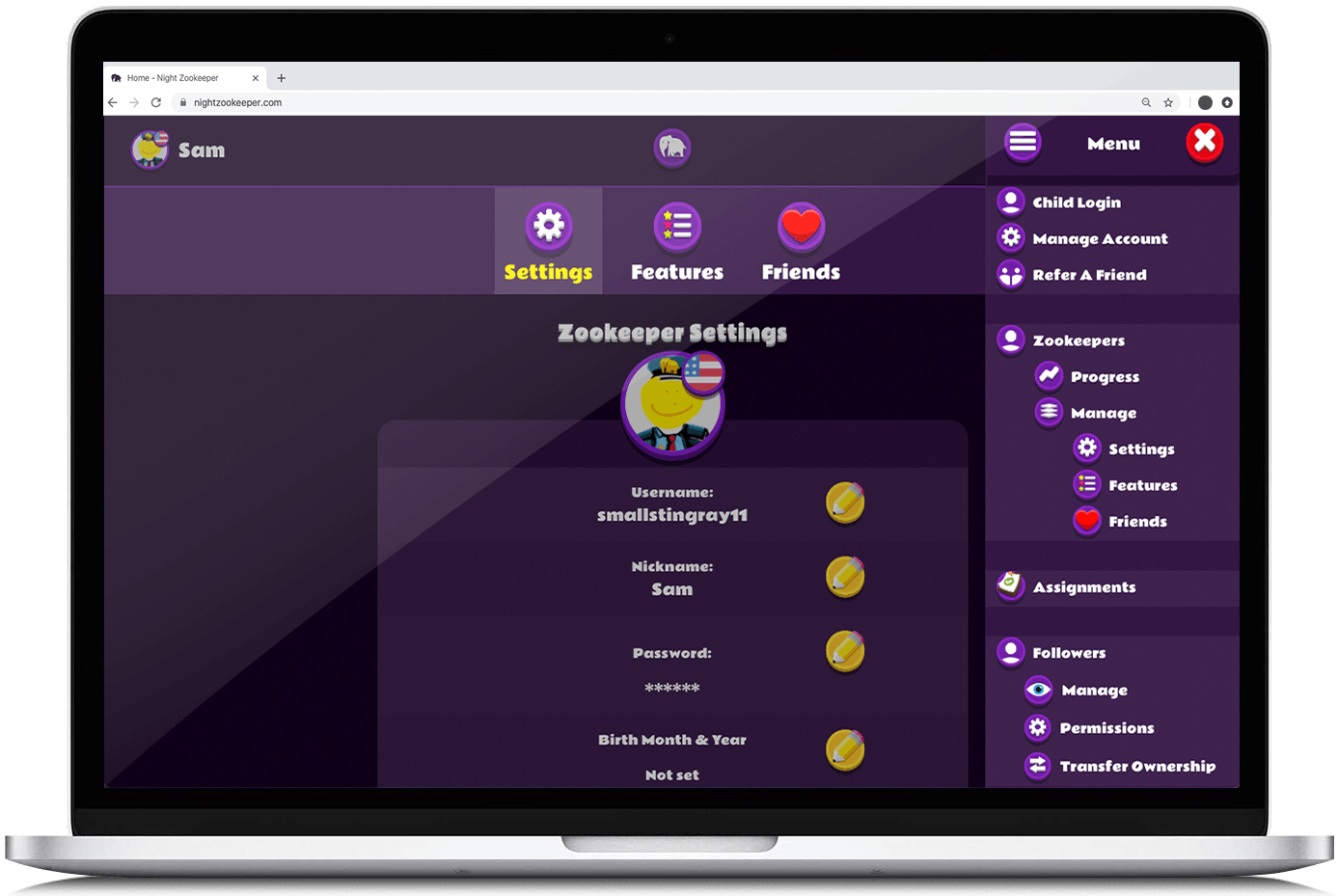 Manage features & Privacy
We understand that every family is unique, so we've worked hard to allow you to adjust the program to best fit your child's learning style! You can do this by logging into your dashboard and clicking onto "Zookeepers" > "Features".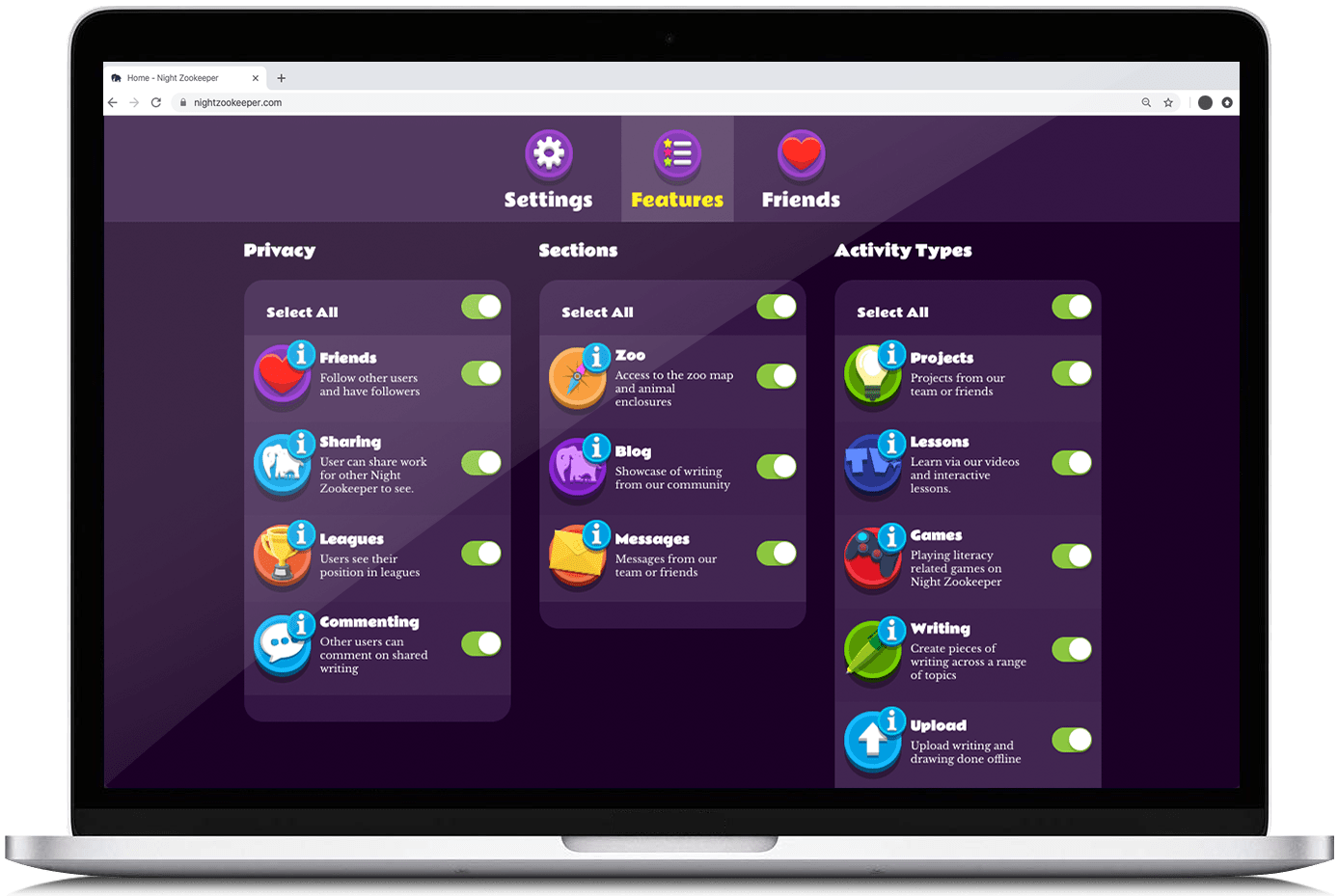 More Tips
Referral scheme
Refer a friend and get rewards! Visit "refer a friend" in your dashboard to get a personal referral link and get money off your subscription for each friend that becomes a paid subscriber!
Become a Superfan
Can't get enough of Night Zookeeper? Become a Superfan! Being a Superfan is absolutely free and it comes with many awesome perks for you and your child! These include early access to new features, additional free resources, monthly Superfan newsletters and many other benefits.
Offline resources
Keep an eye out for your free monthly downloadable resource in your dashboard.
Managing your Night Zookeeper account
Visit "Manage Account" to make changes to your payment details, modify your subscription plan or cancel your account. Cancellations and plan changes will only take effect from your next renewal date.
Moderation & code of conduct
All content produced by children on the Night Zookeeper program is carefully reviewed and approved by our tutors before publishing. If you or your child come across anything that you feel is inappropriate, please report it by clicking on the '!' next to every piece of writing, comment or drawing for us to re-review. We take children's safety very seriously and follow a strict code of conduct to ensure children's online safety.
Got any other questions? Please contact our customer support team for more information: [email protected]. We really care about our service and are keen to help!