Here at Night Zookeeper, we love to inspire children to write using the power of their creativity, but sometimes it's hard to show them just how fun writing can be. Writing helps children to develop communication skills, and it's also a great way to encourage them to work on self-expression and confidence!
Whether you're homeschooling or sitting through hours of restless schoolwork with your child, you know that it's not hard for them to feel disheartened and unmotivated when they're not particularly fond of the task at hand. If you can relate, we're here to help! We often find that, even if your child hates writing, they're usually not opposed to giving a creative writing prompt a try, just as long as it's about something they're interested in!
Here are 25 fantastically fun writing prompts for you to share with your child - we promise these will not only encourage your elementary school child to try writing using different styles (including story writing, journalling, writing poems, ...), but also entertain them for hours!
You find a door in the school that you have never seen before. You peer through the large keyhole and see something that resembles a time machine… What happens next? Do you try to open the door?
Write a story about a Monster that shows up at your birthday party.
Write a story about a magical ring that can grant all your favorite things. Until…
You are the main character in your favorite video game. What happens?
You are small enough to live in a shoebox. Write a diary entry about what happens!
Imagine that you woke up one morning and saw a dinosaur in your backyard. What happens next?
Your best friend gives you their favorite book, and you find out it has magical powers! What are its magical powers? How will you use them?
Once upon a time, in Fairy Tale Land, there lived a sad, sad princess. She was always teased by her family members, so she set off on an adventure…
Time for an adventure story: you wake up in a spaceship and a fellow astronaut tells you that you're there to explore outer space. What happens? Do you discover a new planet? Who do you meet?
There is a monster stealing our creativity! It sucks away imaginations! Can you write a story about it?
A package arrives. It is shaking violently.The worst part is you didn't order anything. Write a short story about what happens when you open the package.
Can you describe your favorite food? Is it ice cream? A burger? Pasta? Tell us all about it!
Tell a story about a time you created a monster. Imagine yourself as a scientist. Use adjectives to describe your monster in detail.
Imagine you find yourself stranded on a desert island. Write an exciting adventure story based on this island…
You come across a mysterious portal and bravely decide to enter. Where do you end up?
You discover an animal that you've never seen before and it bestows some magical powers on you that change your life! Write a letter to a good friend explaining this.
If I Found One Million Dollars… Write an adventure story that starts when you discover a bag containing one million dollars. Do you spend it, or save it? Do you buy all your favorite toys, or do you pretend you never found anything?
Pretend that you are a "grown-up" who is 70 or 80 years old. Write a complaint about what is wrong with "kids these days"!
If your favorite holiday is Christmas, we've got a secret mission for you: write a story persuading Santa that you could be his very best elf.
Chindōgu (珍道具) is the Japanese art of inventing useless gadgets. Design a useless gadget and persuade people to buy it!
What superpower would you NOT want and why?
If you could create the perfect TV show, what would it be? What would happen?
Deep in the heart of the mountain lived an evil giant pear! Can you write a story about him?
Can you invent your own company and write about what it would do?
Write a rhyming poem about being a pirate!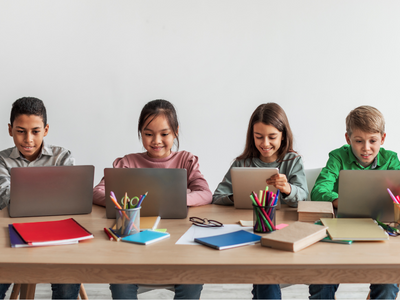 For more creative writing ideas and prompts, check out these pages:
If you're looking for a little extra guidance and support, we can help! Our online learning program makes reading and writing fantastically fun for children! Nightzookeeper.com uses a gamified approach with our interactive writing exercises for kids to keep them engaged with educational content - they won't even realize they're learning! Try our program for FREE today!
We hope you've enjoyed this collection of creative writing prompts for kids! As always, we'd love to hear from you - what prompts have you found help your child best develop their writing skills? Be sure to share your best tips with us via social media, using the hashtag #nzkwritingprompts!