Grammar is a very important English language skill for children to master at elementary school level. Building English grammar knowledge will assist your child in the development of other reading and writing skills, such as spelling and punctuation, which together form a strong foundation that'll set your young learner up for success.
This section of our website explains all you need to know about the grammar standards expected of elementary students at different grade levels, and how you can help your child develop them. Our guide includes lots of activities that will keep your child engaged and interested in working on their grammar skills, including practice tips from experts, free language arts resources, and suggestions on useful grammar lessons, quizzes, games, and challenges.
Keep reading for more information about elementary grammar, or select your child's grade level above to start learning!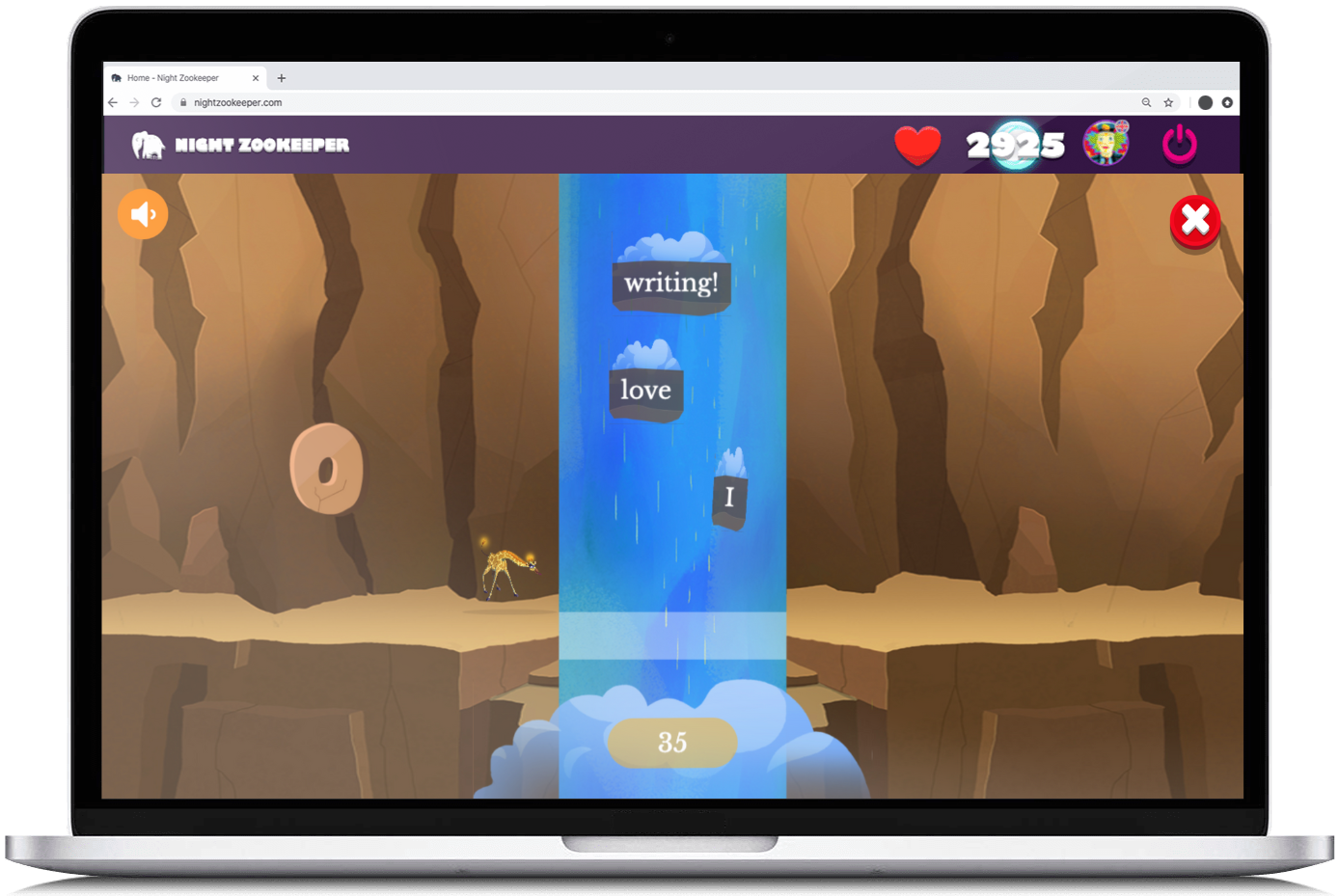 What is grammar?
Grammar, at its most basic level, is a set of rules about the types of words we use and what they do. It also tells us how words work together in sentences.
Grammar at any grade level can be overwhelming for children as there are many rules to learn, and they tend to come thick and fast. For example in first grade, children focus on learning the basics on common and proper nouns, verbs, sentence structure, capital letters, and tenses. In second grade, children are expected to build on grammar skills acquired in their first elementary school year, including their knowledge of superlative and comparative adjectives, and irregular verbs. At mid-elementary level (third grade and fourth grade), children start learning more complex grammar rules, including furthering their understanding of superlative adjectives, adverbs, conjunctions, pronouns, and parts of speech. Finally, as learners reach late elementary school (fifth grade and sixth grade), they're expected to use all the grammar skills learned in previous grades to build even more new knowledge. This includes how to correctly use prepositions, interjections, and more.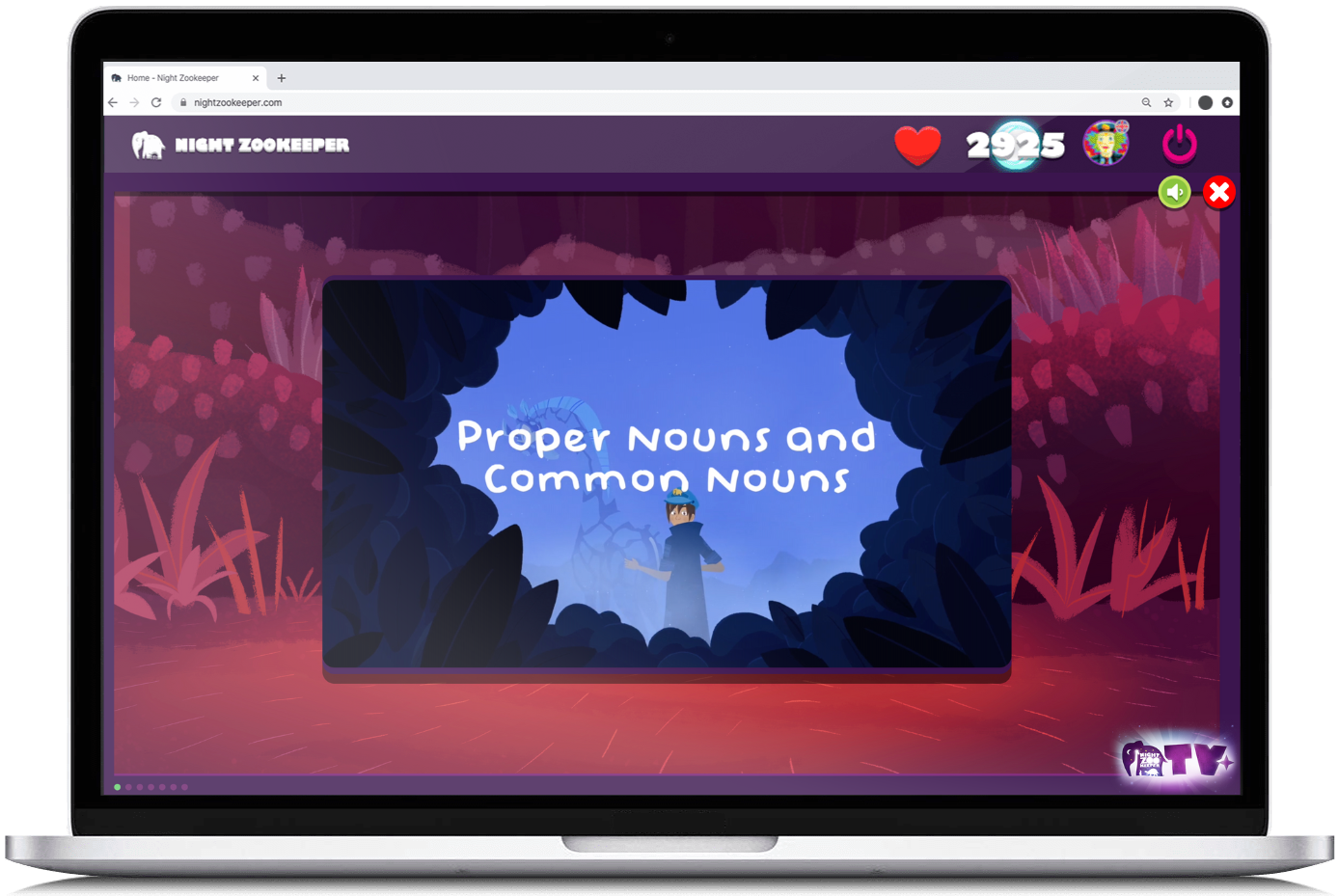 How do you teach elementary grammar?
There are many ways to successfully teach elementary grammar, but due to its intricate rules it can be a challenging area of language arts to teach on your own!
Our language arts program for kids includes thousands of elementary grammar activities, which have been created by experts to boost your child's skills in a fantastically fun way! It uses gamification to teach English language arts, which ensures children remain engaged, focused, and entertained as they develop reading and writing skills. Nightzookeper.com offers thousands of word games, grammar challenges, lessons on reading comprehension to explain context clues, printable worksheets for offline learning, and much more!
Night Zookeeper is a fully adjustable education program, which means that you can adapt the content your child has access to based on grade level, age, or current learning ability! You can also decide the type of content your child has access to, to ensure that they get exactly what they need out of the program. For example, you can search for specific assignments that target grammar if you'd like your child to focus on that! For more information on the program features, please visit our user guide.
These features also help to make our program very inclusive and accessible for as many learners as possible. Night Zookeeper has been proven to work well for SEN schooling, including many success stories from children with dyslexia, dyspraxia, ADHD, amongst many other special educational needs (SEN).
About the guide
This grammar guide is here to help you throughout each elementary school year, as your child progresses through different topics and the content becomes more challenging. Our aim is to provide a strong outline of how to equip your child with a firm grasp of the grammar rules and principles covered across elementary school and early-middle school.
Related content