Finding creative ways to keep children interested in learning is a challenge faced by teachers and parents alike. It becomes even more challenging when those children suffer from special educational needs. Luckily, the education sector has begun to embrace a much broader range of techniques and strategies that are more suitable for and inclusive of children who may need to learn in a different way. Gamification is a learning technique that is useful for all students, but can be particularly beneficial for children who struggle with traditional learning methods.
What is gamification?
Gamification is a learning strategy that employs game-based elements, such as point scoring, implementation of goals/targets, and competition among students. Gamification can be used alongside other learning methods or stand-alone, just as our program here at Night Zookeeper can. Through these game-based elements, children become highly engaged and motivated to continue to learn. To learn more about gamified learning, we encourage you to read a recent blog post of ours: "What is Gamified Learning?".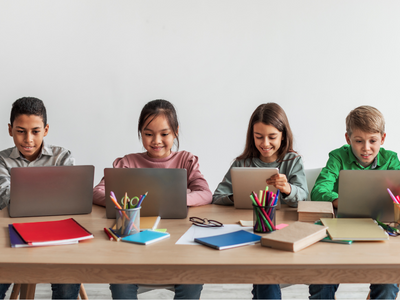 What are special educational needs?
Whilst gamification is beneficial to almost all children's learning, it has been specifically proven to assist students who are struggling in the classroom due to special educational needs (SEN). Special educational needs can affect a child's ability to learn and can hinder their ability to read, write, socialize, concentrate, understand things, and more. According to the National Center for Education Statistics, which collects and analyzes data related to education in the U.S. and other nations, 15% of all public school students ages 3-21 received special education services in 2020-21. Because many students struggle with SEN, it is important to find learning strategies that work well for them, one of which is gamification.
How can gamification help my child who struggles with SEN?
1. It can cater to your child's specific learning needs
Classroom-based learning and strategies that are used in classrooms do not work perfectly for every student. Gamification can be specified to meet the needs of any student, which is one of the reasons it can help children with special educational needs. In fact, according to a 2018 study, gamification is even more favorable in the field of special education because SEN students have more personalized needs than children without SEN. Making education methods more tailored to a student's needs makes education much more accessible, which is crucial for students with SEN. Ensuring a student's learning style is catered to will lead to greater academic success.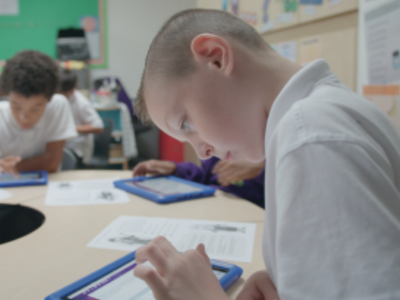 According to a 2016 study exploring how gamification can motivate children with dyslexia and other special educational needs, gamification can foster motivation in children with dyslexia because of its highly customizable design paired with its pedagogically tailored appropriation by teachers. This finding is extremely relevant for children with dyslexia or other SEN because it demonstrates how crucial it is that gamification be customizable to fit every student's needs. Because of its flexibility, gamification can help students with many different special educational needs. The fact that gamification can be tailored to a specific student's needs is one of the reasons gamification is so appealing, especially for students with SEN. If you have a child with dyslexia or dysgraphia, you can read more about how to help them enjoy writing by reading the following article: "How you can help your child with dysgraphia or dyslexia to enjoy writing".
2. Your child will demonstrate greater attention and focus
The same study done in 2018 found that greater attention was observed from students towards learning activities that contained some gamification in comparison with other activities that had no gamification at all. This is because students found gamified learning to be more attractive because they were playing without realizing they were also learning. Additionally, the Organization for Autism Research (OAR) believes that gamification can help the focus of children who struggle with autism. Focus can be a huge obstacle when learning new material for students with autism. Traditional lessons and activities may not be engaging enough for these students, but gamification is stimulating enough to help them maintain focus for longer.
For students that struggle with ADHD, Attention Deficit-Hyperactivity Disorder, gamification can be an extremely helpful tool to help with greater attention and focus. Because gamification uses reward systems, it can act as an external motivator for longer focus, which can be beneficial for children who have more trouble focusing like those who struggle with ADHD. A 2018 study about the effectiveness of gamification for students with ADHD notes that gamification is expected to generate motivation for any child, but that this motivation is not as natural for ADHD children. The study notes that gamification is also valuable for educating children to be better in terms of their learning and unfavorable behavior, such as hyperactivity and low attention span. This demonstrates not only how gamification can help with short-term attention and focus issues, but also how it can help modify undesired traits that some SEN students may struggle with. For example, parents of children with ADHD have successfully used the gamified experience of nightzookeeper.com to educate their children. We spoke to them about their experiences: "How Night Zookeeper has Helped Children with ADHD".
3. It will help your child feel more motivated and engaged while learning
Students who struggle with special educational needs succeed from innovative learning methods, not always traditional ones. In comparison to students who do not struggle in the classroom, students with SEN need repetition in learning and more motivation. Gamified learning methods can be more engaging because of the creative approach they take in comparison to traditional learning methods. At Night Zookeeper, we try to encourage children through a mix of highly compelling visuals and music, intriguing character interactions, and challenging them to do fun, creative tasks like making their own characters.
Engagement plus high motivation is a powerful combination for learning. Gamification motivates children through the use of goals, levels, and achievements. For example, on nightzookeeper.com, children are encouraged to continue learning by being rewarded when completing certain tasks or learning goals. Rewards come in the form of making their characters stronger at specific skills, related to the skills practiced in the tasks and challenges–including drawing, reading, and writing. This makes the children that use our program excited to learn, to the point where they don't want to stop! Because gamification can provide students with higher motivation and engagement, the benefits received from educational content can increase in comparison to traditional learning techniques.
4. Your child will feel more comfortable in the gamified learning space
Gamification can be both a group and an individual learning strategy. The ability for it to be personalized and individual means that children whose conditions make socializing difficult are advantaged by using gamified learning experiences. Students who don't feel comfortable in their learning environment often are not able to learn as effectively as they would if they did feel comfortable. Gamification gives students who don't feel as comfortable with social interaction an opportunity to feel more comfortable while learning, which will, in turn, lead to more effective learning. Gamification employs social inclusion because students often feel more comfortable in gaming environments, especially when they don't feel comfortable in a traditional classroom environment.
Although gamification can be an individualized learning experience, some aspects of gamification do involve online socialization if students choose to participate in it. Our program at Night Zookeeper has the benefits of both an individualized and collaborative gamified learning experience. Students who use our program can focus on leveling up their learning on their own, but can also participate in leaderboard competitions with other students. Students can even make friends and read each other's writing, allowing for a more collaborative experience if they'd like one. The community aspect of our program is completely optional, but feels a lot less intimidating to students with SEN who aren't quite yet comfortable with socialization. Socializing and competing with other students online is a small step toward doing the same in-person.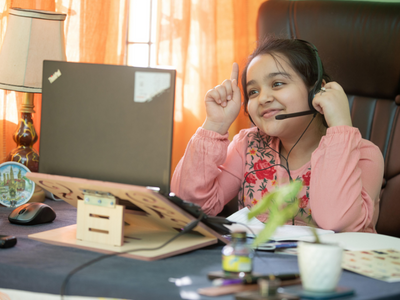 5. Gamification can improve your child's social & communication skills and help them with self-identity
Gamified learning, as mentioned previously, can be an individual experience, but can also be collaborative and interactive. If used in a more collaborative way, it can improve the social skills of students with special educational needs. Because collaborative gamification involves teamwork, students can work together to attain specific objectives, which fosters an improvement in social skills. Additionally, studies have shown that children who struggle with autism see an improvement in motor, behavioral, and communication skills by using gamification. All of these skills can be positively impacted through the use of gamification in educational settings.
Furthermore, children who use programs such as nightzookeeper.com assume new in-game characters, enabling them to explore many aspects of their own personalities, using gamification as an outlet to explore themselves. This helps children who struggle with self-identity discover more about themselves. In any non-educational game, children assume different personas who have certain abilities, powers, and personalities. In a similar vein, children can assume the role of a student in an educational gamified learning setting. This is especially useful for students who can't socialize in typical classroom settings. Having a strong school-based identity can help children with SEN succeed in their learning and improve their social skills by feeling confident in their role as a student through gamification.
6. It can help with other mental health issues, such as anxiety
Mental health issues are also very prevalent among young children, which can often hinder their learning experiences. For example, test anxiety makes academic achievement and learning significantly more challenging. Test anxiety is an emotional state experienced by students concerning any assessments. It hinges on the fear of failure and can detrimentally impact students' self-esteem. According to a study done in 2019, gamification can help ease test anxiety symptoms. In this study, the teachers used a gamified method to administer an assessment, which significantly reduced her students' test anxiety symptoms. This is because the test no longer felt so anxiety-inducing and stressful because it felt more like a game. Gamification, because of its dynamic and engaging components, remains effective for learning, but can help reduce issues such as test anxiety that students struggle with. Students who struggle from test anxiety are able to demonstrate their knowledge through gamification where they were before unable to do so on traditional assessments. To read more about children who struggle with anxiety and how we think creative writing can help, check out this recent blog post of ours, "How Creative Writing Can Help Children with Anxiety".
Conclusion
Students who struggle with special educational needs and mental health issues are at a large disadvantage from their classmates, but gamification can make learning a lot less intimidating than it seems. Gamification has a wide variety of benefits for all students, but can be especially helpful for children with special educational needs. At Night Zookeeper, we love gamified learning experiences and witness every day the power that gamification has to improve children's lives. Your child can experience it for free by starting a 7-day trial of nightzookeeper.com–check out our reading and writing program today!
If you have any questions, please feel free to email us at [email protected], or reach out to us on social media:
- Facebook
- Tik Tok
- Twitter
For further information on gamification and special educational needs, please refer to the sources below: