Punctuation is a core English language arts skill for children at all grade levels. Building a strong set of punctuation skills at elementary school level will help your child develop reading and writing skills, and improve their self-expression and communication.
Our punctuation guide has been created to help you understand the punctuation standards expected of elementary students, and how you can help your child achieve these standards successfully. We've included detailed explanations of key punctuation rules and principles, such as capitalization and sentence structure, that you can use when teaching punctuation. There are also lots of free resources, and suggestions on activities your child can do in order to improve their punctuation skills.
We run through Grades 1-6, identifying the key focuses of punctuation at each level, from recognizing different punctuation, to sophisticated usage. Practice tips are included to provide practical ways that you can help your child improve their punctuation.
Keep reading for more information about elementary punctuation, or select your child's grade level above to start learning!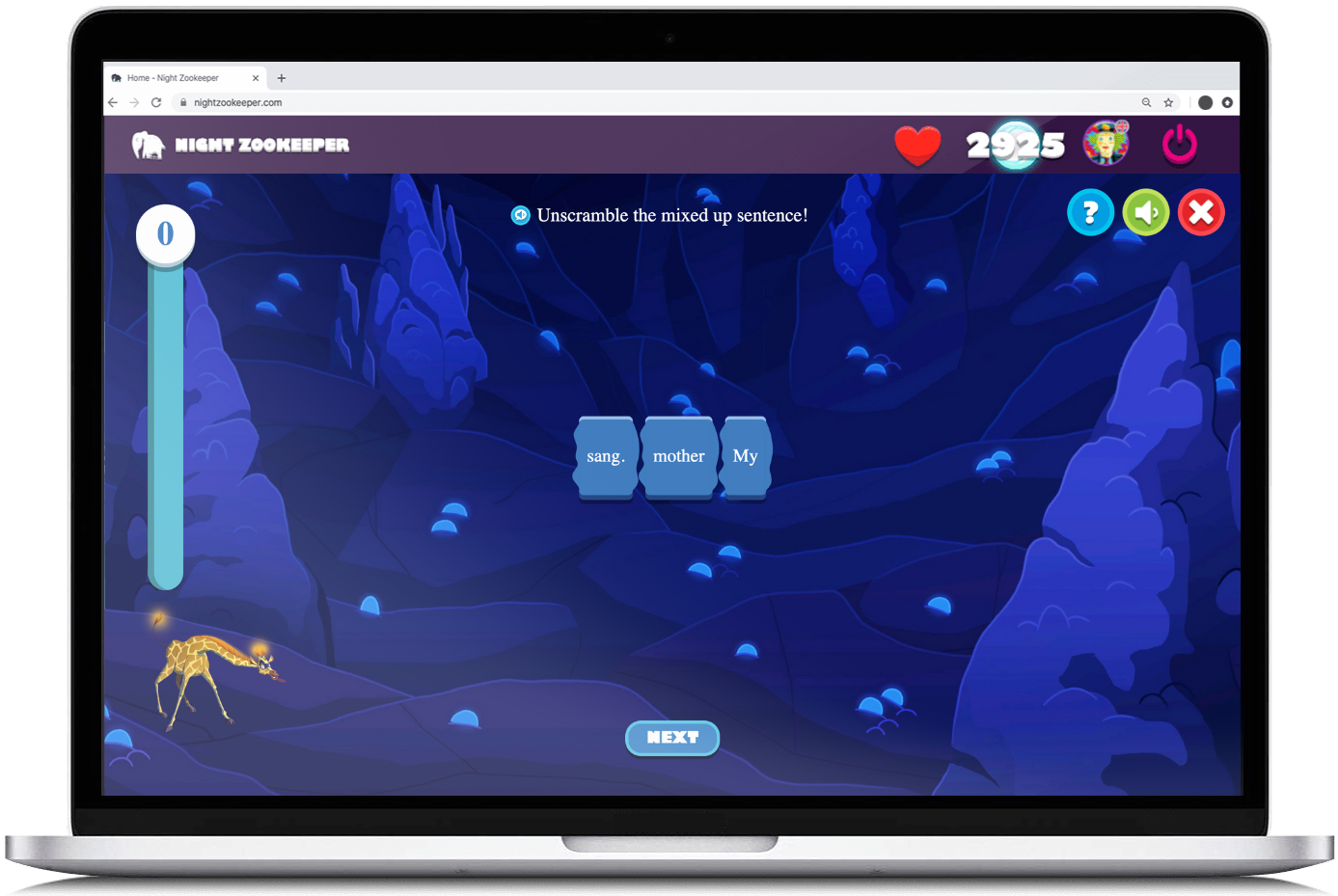 What is punctuation?
Punctuation can be explained as a group of symbols that are used to separate words into organized sentences and give different meanings to written text.
At elementary level, your child should learn all the key rules of this component of English, and build a strong understanding of the different symbols used to punctuate different sentences. These types of punctuation include:
Comma
Apostrophe
Quotation marks
Question mark
Exclamation point
Capital letters
At later grade levels, children should start building their knowledge of more complicated topics, such as dependent and independent clauses, coordinating conjunctions, and run-on sentences. They should also understand that correct punctuation is very important for effective written communication, as a simple change in punctuation mark can have a huge impact on the meaning of a sentence.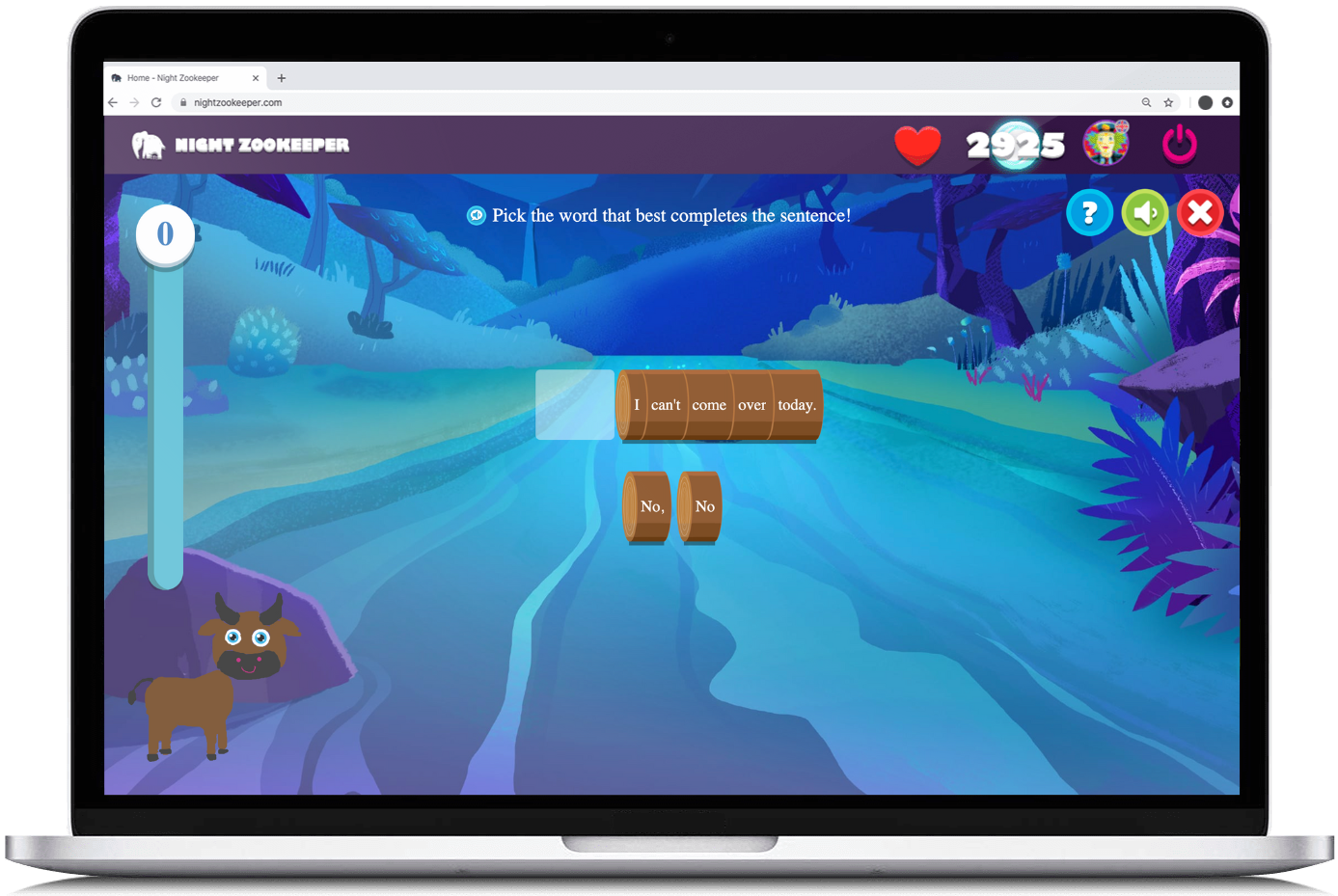 How do you teach elementary punctuation?
Punctuation is a very intricate subject matter, and it can be challenging to teach on your own!
Our language arts program for kids includes thousands of research-based elementary punctuation activities to level up your child's punctuation skills in a fantastically fun way! It uses gamification to teach English language arts, which ensures children remain engaged, focused, and entertained as they develop reading and writing skills.
Our award-winning program has been created by experts to ensure that your child is getting a well-rounded education, and includes:
Word games that improve punctuation and grammar skills
Pre-made lesson plans to take the work off your hands
Printable punctuation worksheets for offline learning
Punctuation challenges
Much more!
Night Zookeeper is a fully adjustable education program, which means that you can adapt the content your child has access to based on grade level, age, or current learning ability! You can also decide the type of content your child has access to, to ensure that they get exactly what they need out of the program. For example, you can search for specific assignments that target reading if you'd like your child to focus on that! For more information on the program features, please visit our user guide.
These features also help to make our program very inclusive and accessible for as many learners as possible. Night Zookeeper has been proven to work well for SEN schooling, including many success stories from children with dyslexia, dyspraxia, ADHD, amongst many other special educational needs (SEN).
About the guide
This punctuation guide is here to help you throughout each school year, as your child progresses through different topics and the content becomes more challenging. Our aim is to provide a strong outline of how to equip your child with a firm grasp of the punctuation rules covered across elementary school.
Related Content