The World Health Organization (WHO) defines ADHD, or Attention Deficit Hyperactivity Disorder, as a behavioral disorder "characterized by difficulty paying attention, excessive activity and acting without regard to consequences". This condition can affect all aspects of everyday life, including communication, relationships and education.
ADHD can be more easily spotted at an earlier age, usually between 3 to 7 years old, but it's also increasingly being identified in teenagers and adults. Some symptoms of ADHD can be extremely difficult to deal with and cause distress for those who have this disorder.
Here at Night Zookeeper, we're committed to helping all children by providing a flexible writing program which can be adapted to a variety of needs. We've spoken to one of our subscribers whose child has been diagnosed with ADHD to find out how nightzookeeper.com has helped her child to make amazing progress in their learning journey!
How did ADHD previously affect your child's learning?
My child "wasn't able to focus on things that didn't interest him. He'd lose focus: looking out the window, ripping paper, all kinds of things. It'd take hours to write maybe a couple of sentences."
How did nightzookeeper.com help with your child's ADHD?
"He's actually interested in what's going on. He loves the grammar games, especially Word Woods, and I have to actually remind him to move on to something else when he starts playing them.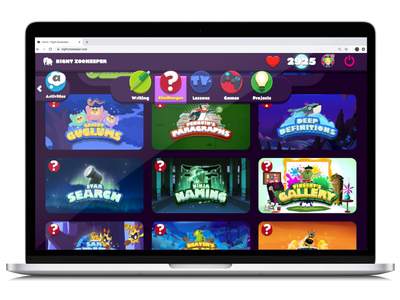 What's more is he actually learns the information. He's writing paragraphs almost everyday about the friends he's created. He gets so excited when his flash light fills up!
The writing prompts help him get information out. Even if it's not perfect, that information is still on the paper. He knows now he can go back in and edit it to make it better but he doesn't have to worry about forgetting information.
So, in short, it keeps him engaged and helps him focus."
Do you have any tips for other parents using our program with children who have ADHD?
"Just let them explore it naturally and let them find what they like. I don't really guide my son on it too much. I let him play it like a game. I have him edit his pieces according to what the tutors say but other than that I give him free range and he's learning!"
Are there any features of our program that are particularly helpful?
"I love how the tutors leave a positive comment and then one thing to change in every piece of writing. It's not overwhelming. It's something easy to fix and leaves the kids wanting to write more.
The games help teach grammar and spelling but they aren't boring like a lot of other games. My son runs out and tells me every time he gets a new high score!"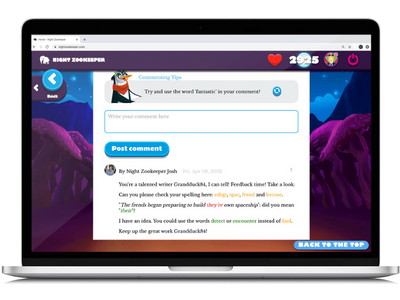 Samantha's closing remarks:
"If it wasn't for Night Zookeeper I don't think my son would be happy with anything related to writing. It was such a battle for him to write a sentence and if he had to write more, tears would come.
Thank you for a program that is fun, educational, and allows freedom. I was so hesitant about it but it was exactly what we needed.
Homeschooling has become easier and more fun!"
We'd like to thank Samantha for talking to us about her family's experience on nightzookeeper.com. ADHD can be an extremely challenging condition to deal with and we're humbled to have helped this Night Zookeeper on their journey to success!
We always love hearing from our community about how we can continue to support the learning of children across the world. Share your nightzookeeper.com experience with us by emailing [email protected] or via our social media:
Interested in trying nightzookeeper.com? Start a free trial of our reading and writing program today!