December is most people's favorite month, as it's a month full of joy, festivities and celebrations! This is also a very busy time of the year, and we're here to help you by providing some free, educational content for your child to try during the break.
December Month Prompts:
December 3rd is "Make a Gift Day". What are five gifts you can make at home?
Do you have a particular activity that you like to do during the month of December? What is this activity and why can you only do it in December?
December 5th is "Wildlife Conservation Day". What can you do to help protect endangered species every day?
"Gingerbread Decorating Day" happens on the 10th of December! Write down a set of rules for a family gingerbread decorating competition.
On the 7th of December, the US celebrates "National Letter Writing Day". Write a letter to your best friend to tell them why they are the best.
December 8th is "Pretend To Be a Time Traveller Day"! Write a short story about travelling back in time to fix a mistake you made.
What's your favorite thing about the month of December?
Write a detailed plan for a fun activity you'd like to do with your family or friends this weekend.
"Human Rights Day" is celebrated on the 10th of December. Write a persuasive speech on why it is important to treat everyone with respect, kindness, and compassion.
Journal prompt: One thing that made me happy today was…
December 18th is "Bake Cookies Day"! Can you describe your favorite cookie in detail? What does it look like? What does it taste like?
December 27th is "Visit The Zoo Day"! Write a diary entry about your most recent trip to the zoo!
Many people in December spend time visiting family. Tell us a story about one of your family members that makes you laugh.
Write a story about how your favorite animal goes on a journey to find a magical wishing star that will grant them any wish! What are they hoping to wish for?
If you could travel anywhere in the world, where would you want to go? Tell us why this would be the best place to visit.
A supervillain disguised as a sweet, old lady has been handing out cookies that make people turn green! Write a story on finding out who this villain is and how you defeat them.
Write a poem about flying through the sky. What do you see? How does everything look different from the clouds?
Draw what would be your dream house to live in. Then write about this house and tell us all about the best rooms and features of the house.
Write a story that includes a bear, butterfly, and rabbit. How do they know each other and what do they like to do together?
Somebody stole the moon while everyone was sleeping! Tell us how you are going to help find the moon and what you would do with it once you find it.
Christmas Writing Prompts:
Christmas is coming! What is your usual Christmas Day routine? Can you write a diary entry detailing it?
The phone rings and you answer it... It's Santa! He wants your help delivering some presents in your hometown. How will you help him get everyone's presents delivered in time for Christmas? Write a story about your adventure.
Do you have any special holiday traditions that you do with your family and/or friends every year? Can you tell us about your favorite one? What is it and why is it your favorite?
What is something you can do to help the local community this holiday season? Can you list five different ways to help the people around you?
Christmas is almost here, and it is a lot of people's favorite holiday - but what is YOUR favorite holiday and why?
You're walking out of the kitchen after you're done with your Christmas baking when you notice something moving... One of the gingerbread man cookies you baked is alive! What happens next?
You travel to the north pole to find Santa's workshop has been taken over by evil elves, who are trying to sabotage Christmas! How will you help Santa, Rudolph, the other reindeers, and good elves to get their workshop back before Christmas?
Write an acrostic poem using the words SANTA CLAUS.
You're caught in a science experiment that accidentally transforms you into a gingerbread man! Write a short story about how it's like to live in your new gingerbread house.
December 9th is "Christmas Card Day"! Write and decorate a Christmas card to a loved one.
What is the best gift you've ever received and why?
Write a letter to Santa suggesting a new method of transportation to give Rudolph and the other reindeers a chance to spend Christmas with their families.
List 10 Christmas activities to do with your family or friends during the month of December.
In your opinion, what is the best part of a Christmas dinner? Why?
You're being interviewed to be Santa's main helper this Christmas time. Write a persuasive speech on why you'd be the best helper ever!
Keep the festivities going with our Holiday Writing Prompts!
New Year's Writing Prompts
Do you have any new year's resolutions? What are you hoping to achieve next year?
And just like that, it's New Year's Eve! How are you planning to celebrate the start of a brand new year?
What are three things you're planning to do in January?
What is a good habit you'd like to stick to next year? Can you describe it and explain why you'd be proud to develop this habit?
If you could travel back in time to the beginning of this year, what would you have done differently and why?
A new year always prompts us to reflect on the year we've had. Write a reflection piece on three things you're proud to have achieved and three things you want to improve in the new year.
Be sure to visit our New Year's Writing Prompts page for more!
Winter Writing Prompts:
Have you ever built a snowman? Write a list of everything you need to build the world's greatest snowman.
Write down your favorite hot chocolate recipe.
Short story prompt: On a cold, snowy night, a little snowflake is separated from its family by a strong gust of wind…
Write a story about a penguin who is a professional ice-skater and enters the Animal Winter Olympics for the first time.
What are some sports you can only do in the winter?
On the 21st of December, we celebrate the winter solstice! This is when we have the longest night and shortest day of the entire year! Write an adventure story about a night that never ends - how will you restore the daylight?
More Winter Writing Prompts!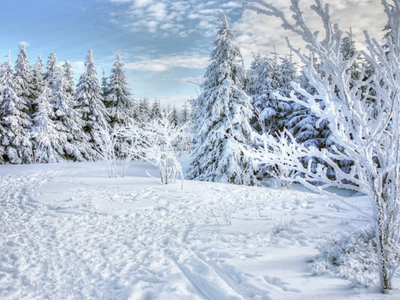 Summer Writing Prompts:
Write a persuasive essay on why it is better to end the year in the Summer.
This summer, you are in a sandcastle building competition. Draw out the plans for your sand castle and then tell us a story of what happens during the competition.
What is your favorite summer memory?
You invent the newest flavor of ice cream. Write down your new recipe.
What are some sports that you can only do in the summer?
Write about a polar bear who is tired of being cold and decides to take a vacation to the beach.
More Summer Writing Prompts!
Visit the following pages for more creative inspiration:
If you're looking for more writing inspiration, be sure to check out the suggested articles below, as well as the following pages for guidance and additional free printable and online resources:
Another great way to keep your child engaged with writing is by trying our interactive writing games for kids. Our program uses a gamified approach to learning that makes reading and writing fantastically fun!
As always, if you have any questions, suggestions or would like to share your child's work with us, you can do so by email at [email protected], or via our social media pages: