Summer can be a tricky time of the year for parents, as it can be challenging to keep children entertained while ensuring that they're prepared for the new school year. Children do need a break from learning, so that they can relax and recharge, but we have to also watch out for the summer slide!
With this in mind, we've compiled a list of the best and most fun summer learning activities that will keep your child on track and make for great entertainment for the whole family:
1. Start a family and friends book club
Starting a book club during the summer months is one of the best ways to keep your child's reading on track, while also creating quality time with friends and/or family members. This reading activity allows your child to embark on endless summer adventures from the comfort and safety of your own home, and as an added bonus, we guarantee you'll see a difference in their reading skills by the start of the new school year!
There are many ways to run a book club, but we recommend creating fun reading challenges for your child and the other members of the club to complete! Having a reading list containing all the children's books you'd like to read during the summer break is another great way to set clear goals and motivate your child.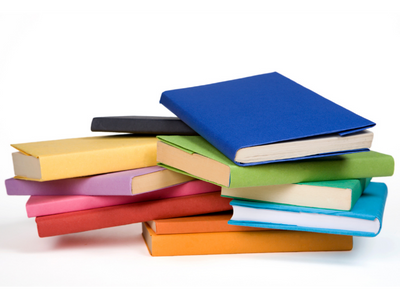 2. Get your child to start a blog
Starting a blog can be a very effective way to encourage summer writing. Please note that not all online blogging platforms are suitable for children, so make sure that you find an appropriate website for your child to use!
You can turn this activity into a summer project, where you get your child to regularly publish updates so that they have a diary of their summer months by the end of their break. Your child can put their blog writing skills to the test on Nightzookeeper.com! One of our features is a blog page that allows children to publish their work publicly while maintaining their online privacy and safety!
3. Write and illustrate your own book
Writing and illustrating a book is a great summer activity for your child to do! Whether they want to create a children's book or a summer scrapbook, this activity can be as educational and creative as you want it to be - you can give your child some starting ideas (such as a particular character or setting) or simply let your child's imagination run wild and enjoy the final product!
4. Encourage educational screen time
Summer days aren't always sunny and we know it's always a good idea to have an indoor activity lined up for the not-so-summery days.
While some parents may be against screen time, it can actually provide your child with learning opportunities as well as entertainment! Encouraging educational screen time can have a positive impact on your child's skills development, as it can help them improve concentration and focus while working on the topics at hand.
Our online summer learning program uses gamification for learning that doesn't feel like school! Nightzookeeper.com includes thousands of reading and writing games, challenges, lessons, and summer projects to make learning fun, especially during the summer months!
5. Visit a museum
Who doesn't love dinosaurs? What about paintings and other historical relics? We know we do! Visiting a museum can be both entertaining and educational and an overall fantastically fun day out for the whole family.
Lots of museums offer free summer visiting hours and activities for children to do, such as scavenger hunts, coloring, and science experiments! Check out your local museum's website to find out more about these summer activities.
6. Go to the library
Visiting your local library can really turn your reluctant reader into a book fanatic, and it's a great way to discover new genres and authors!
Next time you visit your local library, get your child to pick out a book they think you'd like, and offer to do the same for them. This is a wonderful way to bond with your child and an awesome way to step out of your literary comfort zone!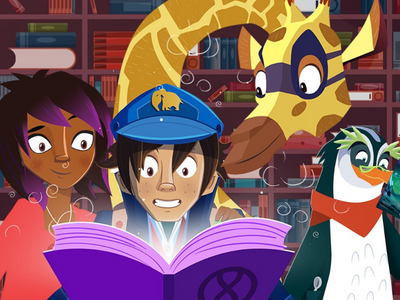 7. Outdoor portraits
Ready, set, paint! Set up an outdoor painting studio and take turns painting the world around you! You can get your child to paint a portrait of you, of themselves, of an animal or of whatever they see - we guarantee hours of summer fun!
8. Organize your very own Summer Learning Olympics!
Calling all athletes! A little friendly competition can create drive and motivation and we think this is a very effective way to get your child ready for the upcoming academic year! Set up different games, quizzes and competitions and arrange different prizes for each activity. The athlete with the most wins should be crowned the ultimate Summer Learning Olympics winner at the end of the school break!
If this sounds like a little too much work, did you know that Night Zookeeper hosts weekly competitions and regular giveaways? Our weekly writing competition is called Star Writing, and it encourages young writers to explore different themes and genres, while giving them the opportunity to win amazing prizes!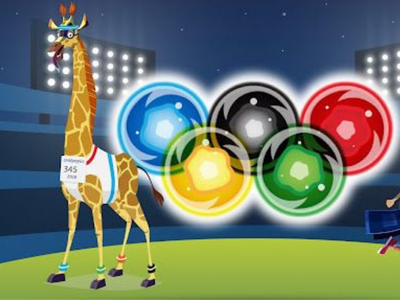 9. Family Game Night
Is your family a little competitive? Host your own family game night! This could be a quiz, a board game or a video game battle - the choice is yours! This is a super fun activity for all family members, and a great chance to bond and learn together.
10. Summer Arts and Crafts
Handmade flower crowns, paper windmills and summer collages are just a few of the DIY arts and crafts ideas that you can set up for your child to do this summer. This is one of the best hands-on activities to develop fine motor skills, so it's a great summer activity particularly for younger children (pre-k level).
11. Plant a tree
Children should learn the importance of nurturing nature from a very young age, so what better than planting a tree (or a smaller plant)? Not only will this activity teach your child to care for the environment, but it can also help them develop useful motor skills!
12. Stay active - physically and mentally
Exercise has endless benefits and it's capable of improving both physical and mental health. Regular exercise will boost coordination, balance, cognitive function, reflexes, and many other skills which are normally not linked to physical movement. Whether you try out yoga or gymnastics, we highly encourage you and your child to be active this summer!
13. Take a day trip to your local zoo (even if it's the Night Zoo)
We can learn a lot from animals, and who doesn't love a trip to the zoo? Paying a visit to all the wonderful creatures who inhabit your local zoo sure is fun for the whole family and it's definitely an educational experience for the little ones!
No zoo? No problem! In this case, your child can build their own zoo on Nightzookeeper.com and create special animals to populate the enclosures!
14. Go shopping
We know, we know - taking your child to the grocery store can be a pretty terrible idea sometimes, however the key here is to keep them entertained! Take your child along next time you do your weekly or monthly shop and encourage them to list the items you pick out verbally and in written form.
15. Write in the sand or on the sidewalk
Get your child to write out words or sentences in the sand on your next summer vacation to the beach! This is a good preschool activity for younger children, as they work on developing pre-writing skills and to improve overall motor skills in preparation for their first elementary school year.
If a beach vacation isn't in your travel plans this year, your child can use sidewalk chalk to practice their writing (if they're older) or their fine motor skills (if they're at pre-k level)!
BONUS Activity
Nightzookeeper.com makes reading & writing fantastically fun for grade levels 1 to 6, so much so that they won't even realize they're learning! Our summer learning program offers thousands of educational resources for parents and children, such as lesson plans and assignments, word games, collaborative projects, and printable worksheets which are perfect for the summer months. We also offer personalized feedback on all the work submitted by children on the program, so they can improve their skills in time for the new school year.
Sign up today to get a FREE 7-day trial!
-----
Got any questions? You can reach out to us by email at [email protected], or via our social media pages: