Building punctuation skills can be challenging, but it's something young learners must do to improve their writing. Without proper punctuation, your child's writing may have a completely different meaning, or no meaning at all! We're here to provide you with tips, activities, and free worksheets to end punctuation struggles!
Types of punctuation marks
There are many punctuation marks in the English language, from punctuation used at the beginning of phrases/sentences (such as speech marks), to end punctuation (such as a period, exclamation, or question mark). Here are some punctuation marks your child should know:
Apostrophe (')
Comma (,)
Dash (-)
Exclamation Point (also known as Exclamation Mark) (!)
Parentheses ()
Period/Full Stop (.)
Question Mark (?)
Quotation Mark (")
Semicolon (;)
Our printable punctuation worksheets and advice pages go into detail on how to correctly use each of the punctuation marks listed.
Why punctuation matters
Punctuation is a key language feature, as it's used to guide the reader in correctly understanding the text they're reading. A lack of punctuation skills can lead to sharing false information!
Here are some of the many purposes of using punctuation in a piece of writing:
it can suggest different emotions
it aids correct sentence structure
it can be used in sentences to separate items within a list
it can completely change the meaning of a sentence
Click on the sections at the top of this page to get your child's punctuation practice started!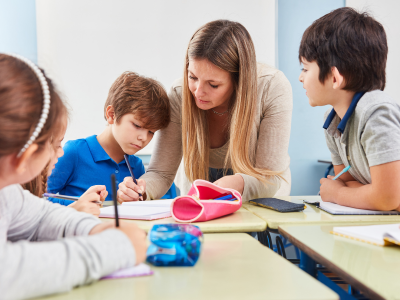 How Night Zookeeper can help
Nightzookeeper.com makes reading & writing fantastically fun for children aged six to twelve.
Our reading & writing program uses a gamified approach to help young learners improve their English language skills, covering punctuation, spelling, grammar, vocabulary, creative writing and much more! There are thousands of activities available, including word games, challenges on capitalization, types of punctuation, and correct spellings, and interactive reading and writing lessons.
Sign up today to get a FREE 7-day trial!
More Resources
Related Content