Teaching language arts is a challenging task, as it's a core subject that is much more abstract and interpretive than subjects such as math or science.
Developing strong English language arts skills is not only necessary to meet academic standards in all subjects, but it also offers children many advantages for life beyond school, including effective communication skills.
Here are some common questions about the significance of teaching ELA, some ways in which language arts can help children succeed academically and in life, and solutions to change your child's attitude towards this subject.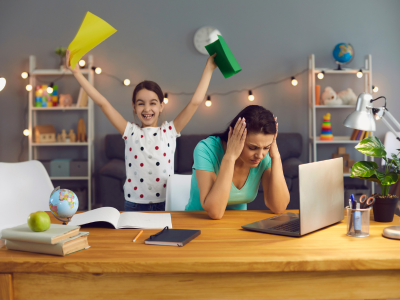 Common challenges
"Why do I need to learn language arts?"
Picture this: You sit down with your child to tackle language arts homework, and suddenly, it feels like the room is engulfed in an invisible forcefield of resistance. They might ask, "why do I need to learn this?" or "when will I ever use this in real life?". We're sure this scenario sounds familiar to many parents, but it's a good start to understanding your child's point of view and their feelings towards this subject.
Instead of shutting out these negative remarks during ELA classes, lean into them and ask more questions in an attempt to find solutions that will work for your child.
The clash of priorities
In the world of modern education, STEM (Science, Technology, Engineering, and Math) often takes center stage. This isn't to say that humanities subjects are neglected, but there is a general consensus and worry around the treatment of language arts compared to more technical subjects.
Children need strong literacy skills to navigate through high school and beyond, and to pursue most professions. Language arts skills are what allow children to learn, which leads us onto the true importance of ELA and its impact on child educational and personal development.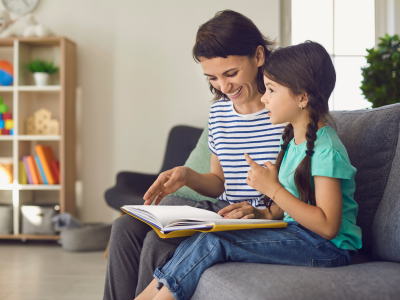 The importance of language arts
Reading to learn other areas of study
English language arts is an umbrella term for the skills needed in written and spoken English. It includes reading comprehension, writing, spelling, grammar, punctuation, and speaking, which are crucial for communication and education.
Learning to read is a particularly powerful tool, as it allows children to build their knowledge of various different topics, subjects, and interests - even if they have nothing to do with language arts!
A strong set of reading skills can improve your child's ability to absorb content, understand different ideas and points of view, and improve the way they communicate with others.
Self-expression & confidence
Language arts isn't just about writing essays or understanding literature classics is the key to unlocking your child's power of expression. Developing strong reading & writing skills allows children to express their ideas, articulate their thoughts, and emotions in an effective and logical way, improving their emotional intelligence.
ELA also helps improve your child's speaking skills, as their vocabulary will grow, improving their ability to express themselves confidently.
Creative & critical thinking
Through analysing texts in their ELA studies, your child will actively build their critical thinking skills. Analytical writing is a style your child will need later in their academic journey, as they're expected to write research papers and detailed essays on various different topics in subjects outside of language arts.
Creative writing is an amazing way to encourage your child to use their imagination to create new stories, worlds, and scenarios. It's a great way to stimulate your child's mind and enhance their problem-solving, storytelling, and general communication skills.
Empathy & understanding
Language arts introduces your child to diverse characters and cultures, nurturing empathy and a broader perspective. They'll learn to walk in another's shoes through the pages of a book, experiencing situations through various points of view, and sympathising with what would otherwise be unfamiliar scenarios to them.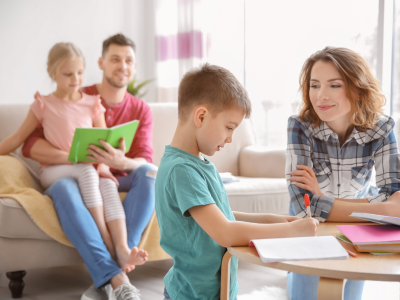 Parents often ask...
Q: Won't my child naturally develop language skills?
A: While language skills do develop naturally, structured learning boosts this process, ensuring proficiency and opening doors to endless opportunities.
Q: How do I balance language arts with other subjects?
A: Balance is key. Explore ways to connect language arts with your child's interests and other subjects. For example, a science project can involve researching and writing!
Q: Can't they catch up later if needed?
A: Exposure to language arts from a young age builds a strong foundation for the skills they will need to develop later on in life. It's easier to nurture a budding writer than to keep a reluctant one engaged.
What you can do to make language arts fun
Here are some activities you can implement to keep your child focused and interested in learning language arts:
1. Reading
Encourage daily reading by exploring different stories as a family.
2. Creative Writing Adventures
Let your child's imagination roam free with creative writing prompts!
3. Language Arts Games
Turn learning into play with language arts games. Learning becomes an exciting quest rather than a chore!
4. Talk, Listen, Engage
Engage in conversations with your child. Discuss books, share stories, and listen to their thoughts. Communication is the heart of language arts.
5. Join Night Zookeeper
Our language arts program for kids covers everything your child needs to know about ELA in a fantastically fun way.
Nightzookeeper.com turns learning language arts into a game, making young learners eager to develop their reading and writing skills! We cover all the components of ELA, including reading comprehension, composition, spelling, grammar and punctuation. We do this by offering thousands of award-winning activities and resources, from interactive lessons, to creative writing prompts, to printable worksheets for learning on the go!
Sign up today to get a FREE 7-day trial!
Got any questions? Reach out to us via email at [email protected], and follow us on social media for more information, advice, and free language arts resources!