5 Reasons Why Blogging is Important for children.
At Night Zookeeper, children have the option to submit their work to be featured on our curated class blog list.
Our class blog is a great way of sharing students' work and allow them to leave feedback on other children's work. All submitted work on the platform is moderated (including writing, drawings and comments) so all published feedback is positive and helpful.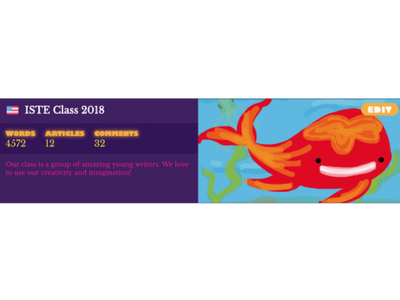 Here are our five reasons on why blogging is important for children:
Engaging parents – blogging is a great way for you to follow your child's progress in a more interactive way. You can easily log on and see what your child has been writing, which could prompt a discussion and as a result improve your child's understanding around a topic!
Developing writing skills and encourage creativity – Blog posts can be as broad or as niche as your child would like. Are they passionate about a specific topic? That's great! Do they enjoy talking about whatever comes to mind? That's great too! Blogging is also a great way to encourage your child to produce their best work. Knowing that there is a real purpose for their writing and that it will be shared with a wider audience, will motivate them improve their writing skills.
Building confidence through communication – Sharing work with other children and receiving encouraging feedback and comments from others is a great way to build confidence through active communication. Blogging is the perfect way for your child to learn how to effectively share their opinion or perspective on a certain topic. The curriculum focuses on students editing and reviewing writing and making suitable suggestions to others; the use of a blog can promote this in a safe and encouraging way.
ICT skills – We are living in a world where the majority of activities can be completed online. It is important that we develop students' ICT skills such as typing, researching and uploading media; and blogging is a great way to do that. It is also the perfect environment to teach students about E-Safety, which appears in almost every ICT teaching program. Students can be taught how to be online-savvy in a safe, controlled environment.
Professional Development and Self-expression – Blogging is a great way for your child to learn how to reflect and offer useful feedback to others, which is extremely valuable in a professional setting. It is also a very efficient way to practise self-expression, which can be especially beneficial if your child struggles to set clear boundaries or communicate their thoughts and feelings effectively.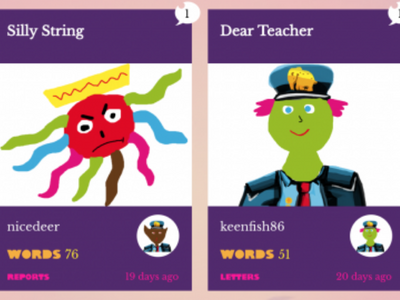 Night Zookeeper is a great way to introduce your child to blogging. Once they've completed a task, the work is submitted to the tutors for feedback. Parents or teachers can also comment on the work within their dashboards. Once published, some pieces will be selected to appear on the class blog, where other students can comment and leave positive feedback. By having an interactive and positive writing environment, your students will be excited to work on their writing with our fantastically fun writing program for kids.
Follow us on social media: