"Back to school" season is here! With the new school year fast-approaching, we wanted to share our best tips to help you and your child get prepared for this busy, challenging (but exciting!) time.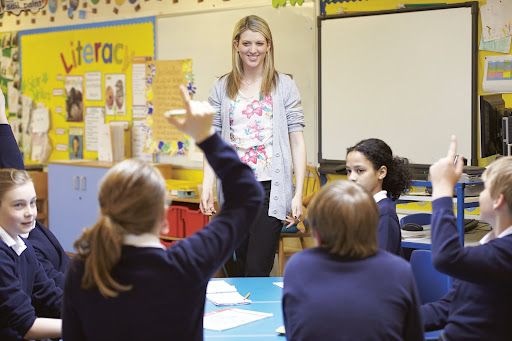 1. Teach them that failure is necessary
In Teacher's Manual, Thomas H. Palmer famously coined, "If at first you don't succeed, try, try again." This quote gets repeated to children often, and with good reason; failure is inevitable. It is a crucial part of learning and growing up.
As children start their learning journey at school, chances are they are going to run into bumps in the road which will require them to try again.
Victoria Bong writes in this article that you should teach your child that failure is a 'stepping-stone to success.' Failure is part of the learning process. In order to learn what's right, children will have to brave the waters of failure.
This isn't a bad thing. In fact, it's natural and even important to fail. By showing your child that everyone makes mistakes, you'll encourage them to keep trying until they get it right. This will only pave the way for them to get better at the subject at hand.
2. Show enthusiasm towards your child's interests
It's incredibly important to be open and accepting of your child's interests. The more interested you are, the more they will want to explore the subject and complete required work around it. When you encourage your child's passions and interests, it will help increase their commitment to the subject. Encouragement will also make your child more open to learning new things and giving those new subjects a shot.
Your child's obsession, that thing they want to discuss the most (no matter how trivial it might seem), might be the jump-off point for a whirlwind of inspiration. This can lead to a go-getter attitude and may well translate into positive learning habits.
If your child is allowed to explore their passions and face encouragement when doing so, they'll feel more comfortable with producing creative work from it. Start your child's new school year off right by finding out what things they are learning at school are taking their interest, and how you might be able to add value to this.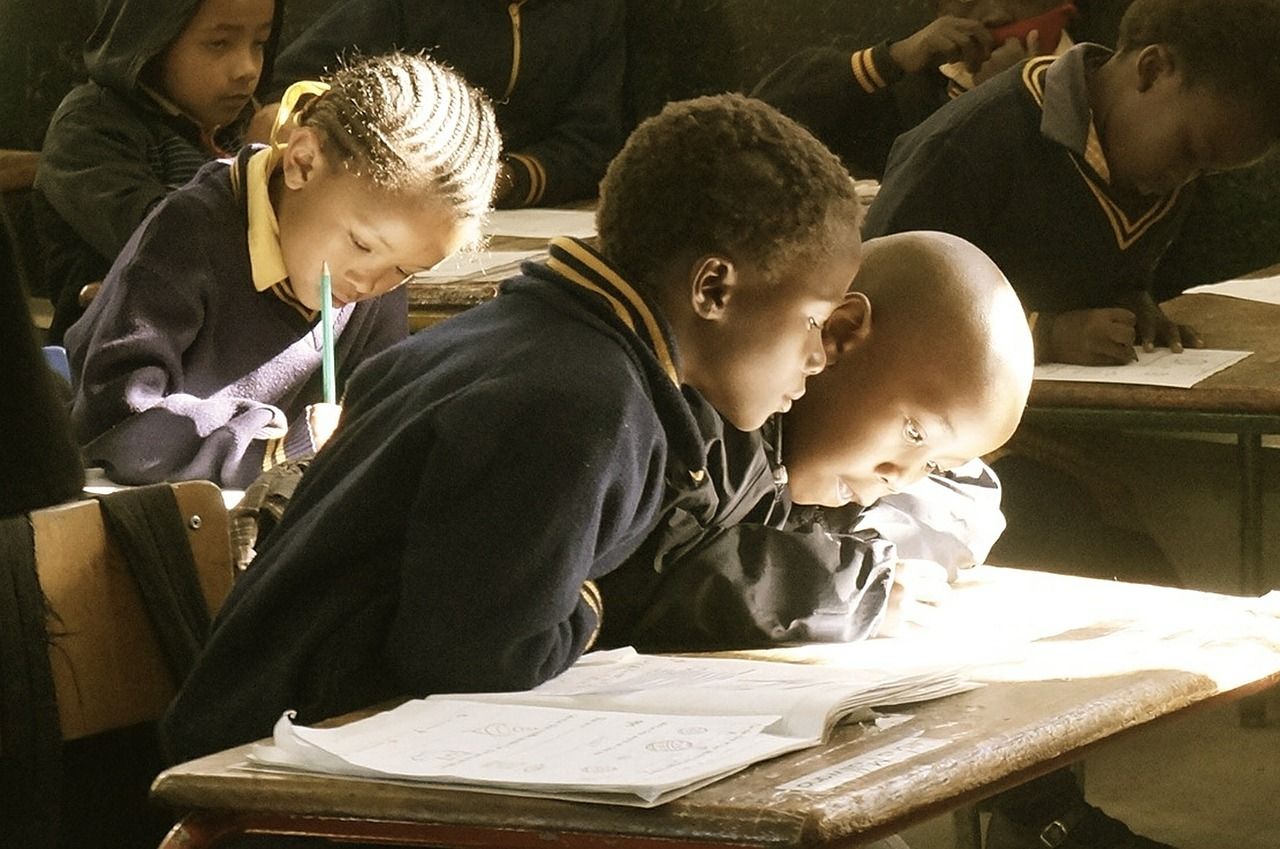 3. Encourage laughter in your child's learning
Incorporating humor into your teaching will really help your child build positive habits as they start their new school year.
While we're not telling you to encourage your child to be the class clown, we do think it's very important to cultivate an easy going and light atmosphere for your child to learn in. More and more studies are emerging regarding the importance of laughter for a child's development. Incorporating learning with laughter will benefit your child's educational career as well as their general well-being.
Read our blog post on How Laughter Can Help Your Child Learn for more information on this.
4. Identify and limit distractions
There is no doubting that technology is a wonderful thing. There really is no separating children from a world of technology (and we don't think you should!).
However, guiding children towards the right kinds of technology, at the right time, in the right environment, is crucial.
Too many television programs, apps and video games absorb a child's attention in a non-productive way. Strive to find the right technology that engages their spirit and their mind, simultaneously.
This is the same for their working environment. In "7 Ways to Promote Good Study Habits," Amy McCready at Positive Parenting Solutions writes, "Fewer distractions simply equates to better quality work."
Make sure their space is organized and clear and their screen time (if they have it) is focused on learning. If you help your child identify what distracts them, it will help improve their concentration.
Once you clear these distractions with your child, they will learn to focus better on the tasks at hand and produce better quality results. Need some help with getting your child organized? This leads us to our next point.
5. Introduce checklists and planners
Planners have "plan" in their name for a reason! Checklists help children stay on task and priortize the right things.
A checklist and planner allows your child to think about what they have to do and when they have to do it. As they write down the tasks they need to accomplish, they can also start thinking about what their strengths and weaknesses are. For instance, the subjects they need more help with might require a longer period of time dedicated to working on them.
6. Teach your child to ask for help
One of the best ways to build positive habits within your child as they get ready for their new school year is to teach them to ask for help when they need it. If your child doesn't understand something, teach them that asking for further explanation is the right thing to do. If your child is open to asking for help, they could also be more open to giving help to other students when it's needed!
Elaine Ho from Blog Edmentum writes, "Teaching your child how to build effective working relationships with other students and asking their peers for help is another important lesson in asking for, receiving, and offering support."
7. Gamify your child's learning
Learning doesn't have to be boring! Finding ways to make learning fun and exciting for your child will create better engagement. It'll also increase your child's knowledge retention on the subject, as well. At Night Zookeeper, we strongly believe in making reading and writing fantastically fun for your child!
We believe that gamifying our curriculum can inspire even the most reluctant of writers to start their own stories. And we're not the only companies turning to gamification to get children learning. Similarly to Prodigy for math and Scratch for coding, there's a reason that gamification and edtech is on the rise!
When you introduce gamified learning to a child's online experience it will bring them the comforts that television or video games bring, increasing their engagement, as well as make them more receptive to learning the subject matter.
----------
Are you looking for a new way to get your child excited about learning and eager to start the new school year? For a limited time only, you can get a huge 50% off ANY subscription to nightzookeeper.com! Use the code BACKTOSCHOOL50 at checkout and make reading and writing fantastically fun for your child this academic year!
Check out our social media pages for more back to school content: