At Night Zookeeper, we're proud to celebrate Autism Acceptance Month every April.
Our topmost priority is to promote acceptance for every child who uses our program, particularly including children with different learning needs. We strive to give every child a safe and positive space that they will feel comfortable in.
If you'd like to learn more about Autism Acceptance Month, you can read this helpful article by The Autism Society.
We're delighted to share a guest post that Amber Donaldson, subscriber to the Night Zookeeper platform and mother of four submitted to us.
How Night Zookeeper Helped Our Neuro-divergent Learner
By Amber Donaldson.
They say that a picture is worth a thousand words, but in the case of Night Zookeeper, this in fact, became a literal achievement for my child.
In 2020, the world changed overnight with the occurrence of COVID-19. Our family opted that we would attend virtual school in the Fall with our public school system but by December, it was evident that it wasn't working, particularly in writing. To write a story, even on a laptop, was not something our youngest son with Autism was interested in doing; he was more focused on the other children and what they were doing on their Zoom calls and also on spinning in circles.
We knew that something needed to change and so we decided to pull our children from virtual school and try homeschooling instead, with the intent to go back to public school after vaccinations had been distributed and it was safe to do so. Even with both my husband and I having a Bachelor's degree, the thought of homeschooling our children seemed daunting, especially because two out of four of our children have Autism.
While spending time researching curriculum, we let our children have a school break and just enjoy life again without the stress of being on a laptop 8 hours a day that usually ended in tears for the both of us.
We happened across the Night Zookeeper program in a homeschooling resource group on Facebook. The concept seemed interesting, combining a visual and creative twist alongside a writing program, and the more I researched, it became evident that we were going to at least try the program.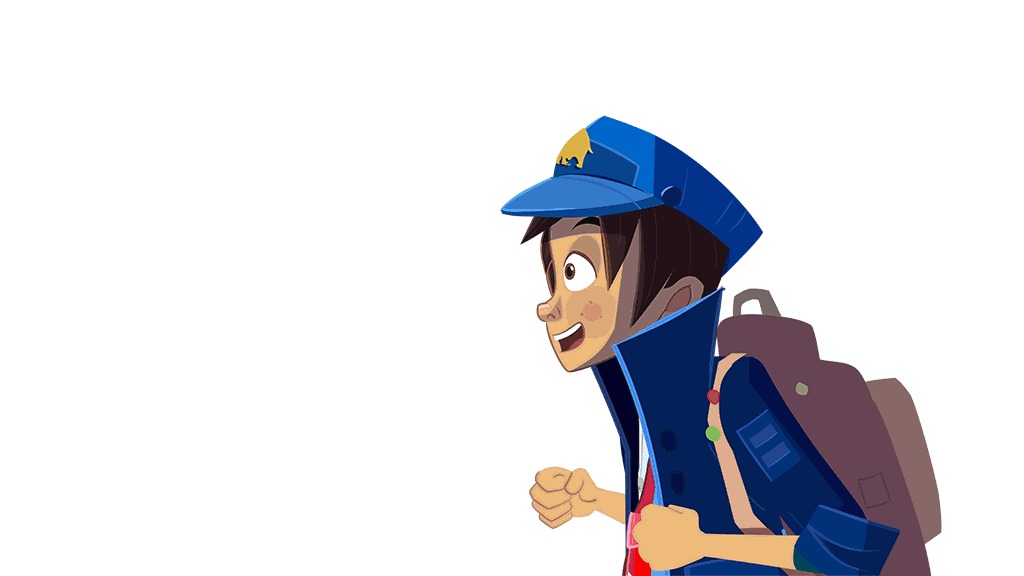 After our first time using the program, you could tell that it was well thought out and that the engagement level for my children was so much higher than what it had been just using black and white worksheets. The program is visually stimulating and the children immediately become invested in creating their own profile picture and animal to add to the night zoo through drawing.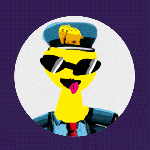 An example of unique avatars NZK children draw.
After this activity is complete, they are then asked more about their animal. The prompts that follow, help them to discover and piece together facts about their creation.
When the prompts are complete, they then have a chance to edit their draft and can see that their words are starting to form an actual written piece. This helps them to understand that you can write about anything and everything if you just use your imagination!
Something had finally been activated in our son as he had been on the program for at least an hour and was still smiling and giggling. This was the life-changing writing program we had been waiting for!
After their characters are finished being created, their character gets to interact with them in fun games that work on building their vocabulary, spelling, sentence structure, etc. and are based on the standards they need to achieve in school so you don't have to worry about them missing out on learning something important.
On top of that, they will then have their writing reviewed by other children that can leave comments on their story and also tutors that will offer simple instructions to help improve their writing. It's an extremely safe environment that is monitored and you can feel confident that your child is getting positive virtual peer interaction and feedback to improve their writing skills. They even offer bonus points if you complete additional content based on even more writing prompts.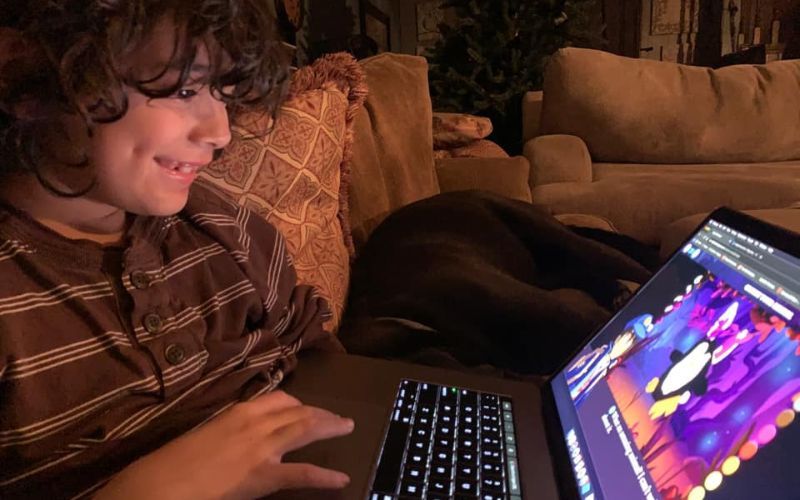 Amber's son when first playing with Night Zookeeper.
My son happily completed each task as he wanted to earn the maximum reward (Orbs) that you can use in the marketplace to purchase fun gear for your character or even buy another character creation out of the marketplace created by another user. This helps prompt them to do their very best as other players (a.k.a. learners) will get to enjoy their animal if they chose to sell it to the marketplace.
As if the online program couldn't get any better, they offer seasonal competitions and have Facebook Live videos that interact with the real, published author of the Night Zoo book series, which you can purchase to go along with your virtual learning. If you need to reach out for help, they are prompt and help with anything you might need clarification on in their program (like asking for a list of the skills learned by age level in the game for homeschool recording purposes).
We went ahead and purchased the program for a full year after the initial trial period was over.
Overall, the program is making a huge difference in our son's love of learning because it has changed his outlook on writing. He can now see the unlimited possibilities in writing, whereas before with a black and white worksheet, it was so open-ended he couldn't understand where to begin.
We thank Amber for taking the time to share her family's story. We're thankful to have her and her children be a part of our special community of young writers.
We're honestly amazed every day at the increased levels of confidence and creativity that the platform brings out in our children. It's a privilege for the Night Zookeeper team to be able to watch our children blossom into budding young authors.
Check out our Language Arts / Literacy curriculum!
If you have any questions about how the Night Zookeeper program can help your child, please do reach out to our team at [email protected]. We'll be happy to help answer any questions you might have.
If you'd like to try out the Night Zookeeper's reading and writing program, start your free 7-day trial today!