In recent years, children's mental health has been highlighted as a growing issue, with anxiety being one of the main conditions cited. According to the CDC, 7.1% of children aged 3-17 years (approximately 4.4 million) have been diagnosed with anxiety.
It can be easy to miss some of the warning signs of anxiety, so it's very important to keep an open mind and regularly check-in with your child and their emotional wellbeing. There are many reasons why your child might feel anxious. Perhaps they have a big test coming up, or they've had a disagreement with a friend, or they're finding it difficult to process complex emotions, such as grief, loss, or anger. Whatever the reasons causing anxiety for your child, creative writing can provide a comforting release for them.
Creative writing is a great tool to support your child's mental health, providing them with a safe space to practice mindfulness and process emotions, be it through an increase in self-expression, or simply spending time using their imagination.
Benefits of creative writing
Creative writing can have a powerful and positive impact on mental wellbeing. The writing process can be a very therapeutic outlet especially for young children, as they can put their thoughts to paper in a creative way.
Here are some of the top benefits of creative writing:
It improves communication skills and self-expression
Children can explore and make an effort to understand and express their emotions through a story or poem. This not only helps them open up about their experiences but also fosters a deeper understanding of their feelings, which can children who experience anxiety process their symptoms.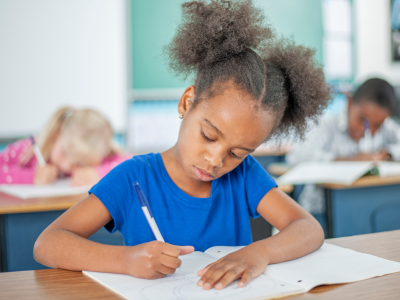 It improves self-esteem and self-confidence
Creative writing helps children express themselves. When they see their ideas on paper, it can build confidence and self-esteem through a sense of accomplishment. For children dealing with anxiety, writing becomes a safe space, empowering them to share their thoughts and strengthen their belief in their own voice.
It helps children develop problem-solving skills
Creative writing is like a puzzle for the mind, helping children develop problem-solving skills!
When they create stories or characters, they face challenges that require inventive solutions. This process of brainstorming and figuring out how the pieces fit together improves their critical thinking. For children dealing with anxiety, writing becomes a tool for solving and understanding emotional challenges, offering a positive outlet for managing their feelings.
It can be used as a form of self-care, improving self-awareness
Creative writing can be considered a special form of self-care. In the world of words, children find a comforting way to express worries, dreams, and everything in between. For children dealing with anxiety, writing offers control in their sometimes chaotic world. It helps them on their journey of self-awareness, helping them understand emotions and discover their inner strength.
It build's children's emotional intelligence and offers an outlet for self-reflection
Through stories and poems, children understand the complexities of different situations, building emotional intelligence and finding comfort in self-reflection.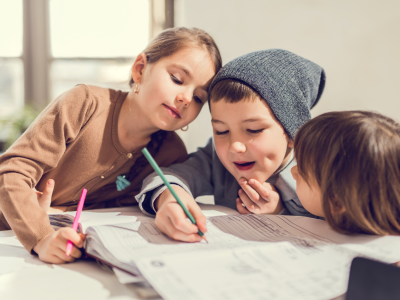 Using creative writing tools to ease anxiety
We believe that creative writing can make a significant difference in children's lives, as it provides a chance for them to express themselves and strengthen their sense of self. One of our main focuses at Night Zookeeper is to encourage children to not be afraid to write what's on their minds, which is why we've created a creative writing program that allows them to do exactly this.
We spoke to a parent whose child uses Night Zookeeper to write and ease her anxiety:
How did anxiety previously affect your child's learning?
"When my daughter is anxious she is on edge and everything is so much more difficult to focus. She forgets things, gets frustrated and can feel upset with herself because she knows she should be able to do work but just can't."
How did Night Zookeeper help with your child's anxiety?
"My daughter puts herself in the world of the animals. Rescuing Sam the Spying Giraffe or other Night Zookeeper animals becomes her focus for the time.
Night Zookeeper has calmed her down more than any other app. She never gets upset if she doesn't get something right and she loves improving on her work. The tutoring feedback, especially when provided fast, supports her learning and makes her think."
Do you have any tips for other parents using the Night Zookeeper program with children who have anxiety?
"For us, the problem was buying so many animals with orbs (points). She then wasn't able to level up as many animals she would like and got frustrated feeling that they were at a lower level.
However, when in a bad head space my daughter has enjoyed reading other students' work and in a way this has helped her develop her own ideas."
Are there any features of the program that are particularly helpful?
"She loves following other kids' work. She also loves different games; if she's not in the mood for writing then she can play a game. The punctuation and typing activities have really helped improve her writing."
How Night Zookeeper can help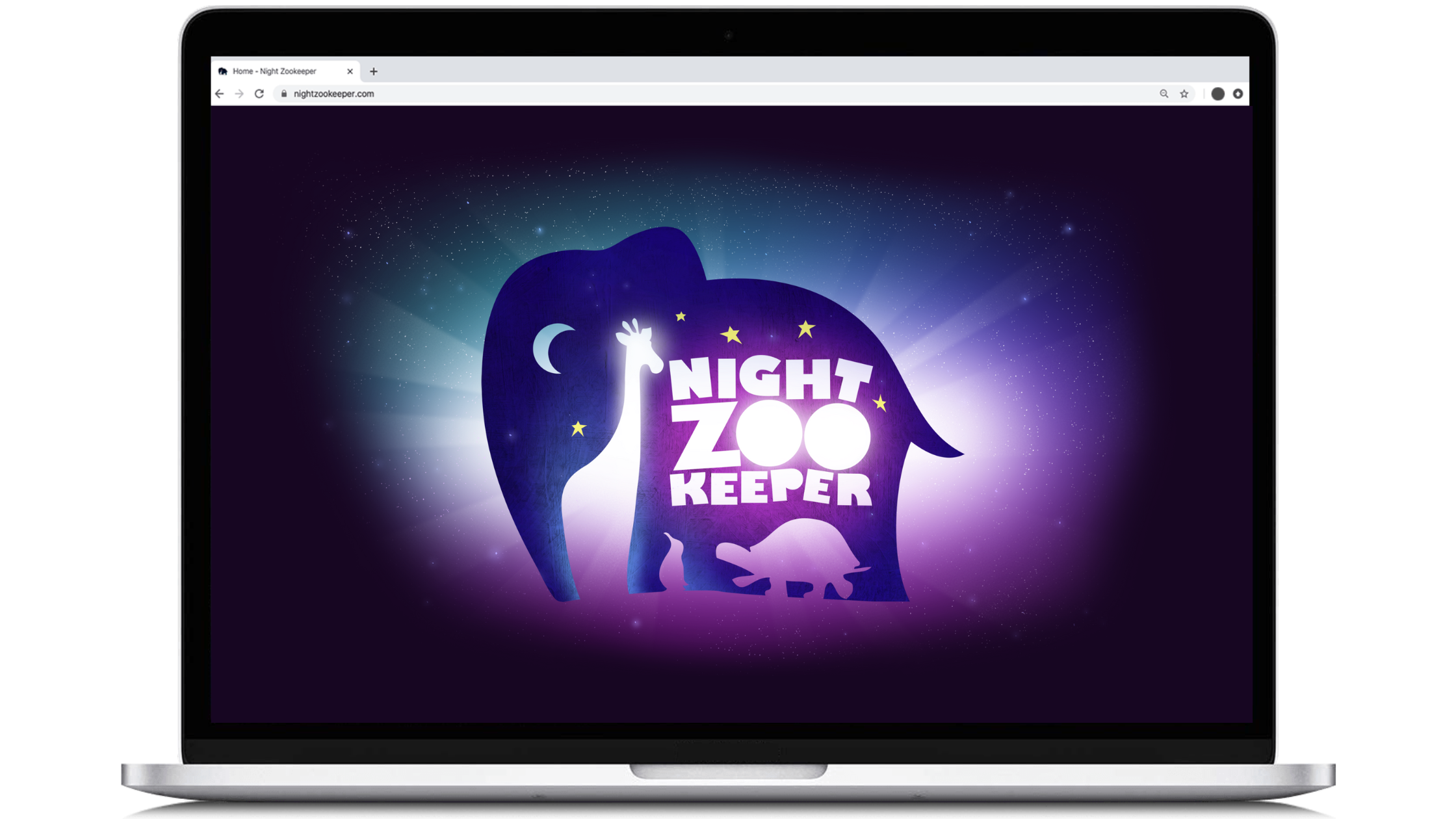 Night Zookeeper offers a safe and fun creative outlet that boosts their English writing skills with no pressure.
Our reading & writing program turns screen time from passive to positive, with thousands of award-winning, educational activities available anytime.
If you'd like to try it, you can get a free 7-day trial!
Got any questions on how we can help? Reach out to us via email at [email protected], or through social media: