March kicks off the change in seasons all around the world. For the Northern Hemisphere, March is the beginning of Spring, which means warmer weather, cherry blossom season, and baby animals everywhere. In the Southern Hemisphere, Autumn sweeps away summer days with weather getting cooler, and leaves changing colors. The month of March is also recognized as World Creative Writing Month.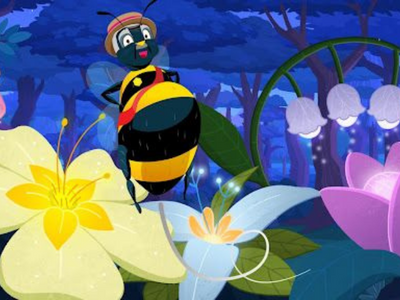 To get your kid(s) ready for the change in seasons and to celebrate World Creative Writing Month, we've gathered some great March writing prompts to help your child practice. These prompt ideas can help your child engage with some fun writing activities.
March Writing Prompts:
March Journal Prompt: Challenge yourself to engage with a daily writing prompt by filling your journal pages with a list documenting the changes happening outside. What do you notice as the season changes?
Write down some goals that you have for World Creative Writing Month. How many words do you want to write this month? What kind of stories are you going to write?
What is your favorite thing about writing? Why is it important to you?
How are you going to celebrate World Creative Writing Month?
Who is your favorite writer? What do you like about their writing?
World Book Day is celebrated on the first Thursday of March! To celebrate, can you write a report on your favorite storybook?
Try writing a story about the character you're dressing up as for World Book Day.
Dr. Seuss' birthday is on March 2nd! To help celebrate, choose your favorite Dr. Seuss character. How do you think they would react to the changing of the seasons?
What is your favorite Dr. Seuss book? Why do you like it?
What is your favorite March activity to do outdoors? Can you describe it and tell us why you love it so much?
Write instructions on how to plant a tree.
Choose an animal and write a poem describing what makes that animal so amazing.
If you could plant a magical tree, what would be its superpower? Can you write a story about this magical power?
Write a story about a flower that comes to life and starts talking!
Imagine that you have turned into the size of a bee. What would you do? Describe how different everything would look.
March 17th is St. Patrick's Day. To get in the spirit, write about going on a journey to discover what is at the end of the rainbow. What did you find? Can you tell us why it is hidden?
You hear a knock at the door and find a leprechaun standing outside needing your help. Tell us what happens next!
An evil beast is guarding a pot of gold that you need to end the long winter. How are you going to get the gold back? What monster is guarding it?
You have found a four-leaf clover and you get to make a wish. What would you wish for and why?
You have a magical piece of sidewalk chalk that makes anything you draw come to life. What would you draw first and why?
To celebrate World Poetry Day on March 21st, can you write an acrostic poem for the month of MARCH?
What is one thing you want to achieve this March?
Spring Writing Prompts:
Spring equals new beginnings. What is something new you'd like to try this Spring?
What's an activity that you can do in Spring that you can't do in other seasons? Why can you only do this in Spring?
What is your favorite thing about Spring? Why?
What baby animals are born in Spring? Can you list them?
Can you write a poem with phonics to describe what you love about Spring? By breaking apart a word it has different sounds to it. Try and find some like sounding vowels and consonants to make the lines rhyme with each other.
Can you write a poem about the end of Winter? What happens on the first day of Spring that officially ends the Winter season?
More Spring Writing Prompts!
Autumn Writing Prompts:
What is the first thing you notice when the season changes into Autumn?
What is your favorite Autumn tradition that you can only do during this time of year?
Write a poem describing the different colors of Autumn.
What is your favorite memory from last Autumn?
Think about your favorite animal. How do you imagine they like the Autumn season? Write a story about them waking up to an Autumn day.
Write an adventure story of a leaf flying through the win. Where does this leaf travel to and what do they see now that they are no longer on the tree?
More Autumn/Fall Writing Prompts!
Want some more writing ideas? Visit the following pages for more fantastically fun writing prompts:
We hope we've inspired you and your kid(s) with these creative writing prompts so they can get in some great writing practice! Check out our children's writing program for more activities. You can even try our program for free for 7 days!
Follow us on social media to stay updated on all things Night Zookeeper!