Night Zookeeper is an engaging online language arts program that includes a comprehensive reading curriculum. Our program is designed to spark the imaginations of young readers by making reading an enjoyable and inspiring activity for children. We recognize that reading is a foundational skill in a child's educational journey. Our aim is to transform reading from a dreaded task into something children genuinely look forward to. Through our reading and writing program, children are motivated to improve their reading skills while having fun.
Our interactive program can be used as your primary reading curriculum or as a supplemental resource. Night Zookeeper provides diverse approaches to reading to accommodate children of all abilities. From those who may find reading challenging, to those who have a passion for it.
With so many options for teaching children to read, it's important to research and gather information when choosing a reading curriculum. We firmly believe that children are more likely to embrace reading when they genuinely enjoy it.
What is a homeschool reading curriculum?
A homeschool reading curriculum can be a structured program or a set of educational materials that help parents teach their children reading skills. Most reading programs include lessons, activities, exercises, and resources that cover various aspects of reading:
Phonics
Comprehension
Sight words
Fluency
Homeschool reading curricula enable children to work at a level that suits their specific learning needs or grade levels. As a homeschooling parent, your goal is to find the best homeschool curriculum that not only enhances your child's reading skills but also sparks a love of reading.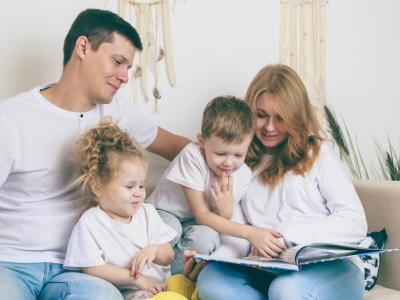 The role of a homeschool reading curriculum
Teaching children to read can be difficult, but a well-structured homeschool reading curriculum can be helpful. Many homeschool parents ensure that reading is a key part of their child's English language arts learning, but can often fall short of ideas on how to make it engaging while also improving their skills. Having a curriculum provides the necessary framework to help support the process of teaching reading by having reading lessons readily available.
Choosing a reading curriculum for your homeschool ensures your child will excel in other areas related to language arts, like writing, grammar, spelling, and vocabulary. These foundational skills are key when teaching young children, as they can feed into a variety of other subjects, like humanities, where they are expected to process complex information.
Holistically, reading plays a key role in a child's personal development. Their self-confidence will grow from a young age, and this will feed into building stronger communication and critical-thinking skills. If your child has a strong grasp of these skills by the time they enter high school, they're likely to do well in all subjects because reading is a crucial aspect of learning in any field.
While homeschooling offers flexibility, introducing a structured reading curriculum will provide a clear sense of direction on how you can teach your child to read.
Advantages of a homeschool reading curriculum
A homeschool reading curriculum provides a range of benefits that will contribute to your child's educational journey and personal development. This will benefit them at a young age and as they get older. Parents can also reap a variety of benefits from a homeschool reading curriculum.
Advantages for the child: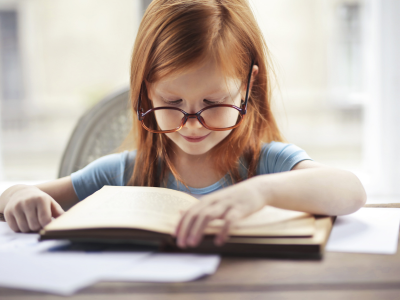 Advantages for the parent:
Organization:

A curriculum provides a structured framework for teaching reading, simplifying the process for homeschool parents to effectively guide their child's learning. The flexibility of when and how to implement this structure is in your hands.

Consistency:

Ensures your child gets a complete reading education, covering all essential areas of reading.

Flexibility:

Finding a curriculum that matches your child's reading level means you won't need to create a customized plan.

Clear goals:

You can rely on the curriculum's content to help your child progress toward specific reading objectives.
"My daughter is entering second grade. One of her weaknesses is writing and reading comprehension. I have used apps and worksheets, everything to help my little girl with autism. Nightzookeeper has been a life changer for her. No more tantrums and she loves playing almost every day. Grateful I found this!" Wendy, homeschool parent, US
Disadvantages of a homeschool reading curriculum
Whether you're an experienced homeschooler or just starting out, homeschooling can be quite challenging. Introducing a homeschool reading curriculum can have its own set of challenges, such as:
"Night Zookeeper is amazing. I am a homeschooling Mom of 3. We started using it in March for my full-time curriculum for my 2nd grader who is going into 3rd and supplemental for my 6th grader going into 7th. Both of them love it and love working on it together! We travel a lot and love that you can use it on the go. It has been so amazing watching them grow together."
- Kellie, homeschool parent, US
Why choose Night Zookeeper
Choosing a reading curriculum for your homeschool can be a daunting task. It's important to select a homeschool resource that aligns with your family's preferences and needs. If your child isn't engaged with their reading lessons, it can hinder their progress, making homeschooling more challenging and stressful for you as a homeschool parent.
Here's why Night Zookeeper is an excellent choice for your homeschool reading curriculum:
Reading features:

From interactive phonics lessons to comprehension quizzes, your child will have a wide range of exciting reading activities to explore in our program. All of the reading activities are designed to enhance their reading comprehension, vocabulary, and fluency. Even when they're reading instructions for games, they're practicing their skills.
The storyline:

Our program will encourage your child to enhance their reading skills through an immersive online adventure. Your child will step into the role of a "Night Zookeeper" within our virtual magical world of the Night Zoo. Here, they'll explore the Night Zoo map and take part in a range of games and activities that focus on elevating their reading skills while they're having fun.
"My daughter hates reading. Despite all the efforts she probably read much less than her peers. She likes to write, but due to lack of reading her vocabulary and spelling just aren't great. To my surprise, she loves Night Zookeeper and she is very keen to do all the tasks."
- Alexa, homeschool parent, US
Try Night Zookeeper
Reading doesn't have to be a boring topic to learn in your homeschool. Night Zookeeper helps make learning to read a fun experience for your child. With hundreds of reading games designed to help your child improve their reading skills, you'll see their love for reading grow every day.
Try Night Zookeeper today with our 7-day free trial!