World Creative Writing Month was back for another year, starting March 1, 2021. This exciting competition challenged children to write as many stories as possible throughout the month. The very best writing was showcased each week with prizes up for grabs!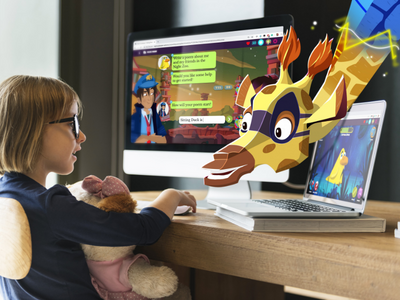 How does it work?
Any child or class team with a Night Zookeeper account can take part in the competition. Simply, challenge your children and students to write as many creative stories, poems, and reports throughout March and their work will count towards their points total. They can track their progress throughout the month on our special World Creative Writing Month league tables.
When does the competition begin and end?
March 1st – March 31st 2021
Were there any special activities planned?
There were special activities available on nightzookeeper.com throughout the competition. We have also created this special activity pack for you to download.
Were there any prizes?
Yes indeed! We've awarded $50 in Amazon Book Vouchers to the top two competitors in the solo and class leaderboards. There were also $50 in Amazon Book Vouchers awarded to the child and class team with the most writing on their Night Zookeeper account this March.
Here are our winners for 2021:
Winners - Classrooms:
1st & Most Writing: Mrs Hayes' Amazing Family (USA)
2nd place: Team Temple 20-21 (USA)
3rd place: Mind Builders (Nigeria)
Solo league winners:
1st place: Fastcat52 (UK)
2nd place: Pinkbison22 (Canada)
Most writing: Sharpelk91 (USA)
*Writing was original work and produced between the competition start and end date.
How can I take part with my child or class?
This competition has closed, but keep your eyes out for our competition in 2022! If you already have a Night Zookeeper account, simply ask your child or students to begin writing on their account from March 1, 2022.
We were so impressed with the work and creativity this past March! We encourage you to continue writing all year round with our writing exercises for kids to make some more inspirational work!
If you're new to Night Zookeeper, we encourage you to check out our online reading and writing program today!
Check out all our World Creative Writing Month celebrations: