In Grade 2, the spelling curriculum is all about consolidating phonic knowledge, while learning some exceptions to rules and more alternative spellings for sounds. Second graders are expected to learn to spell a selection of prefixes and add to the suffixes they learned in Grade 1. The consonant l-e syllable type will be introduced and children will learn more r-controlled vowels. Second graders should also start using dictionaries to check and correct spellings.
Before you get started, you can download the second grade spelling lists below:
Spelling Contractions
Children broaden their knowledge of contractions in Grade 2. They learn to spell contractions with is, am, not, and will at this grade level.
Review:
Examples:
She's my friend.
I'm learning so much!
Sam the Spying Giraffe doesn't like broccoli.
Learn:
I don't think it'll rain today.
Practice Tip
Nightzookeeper.com has some useful spelling resources available that cover contractions, such as the lesson series below!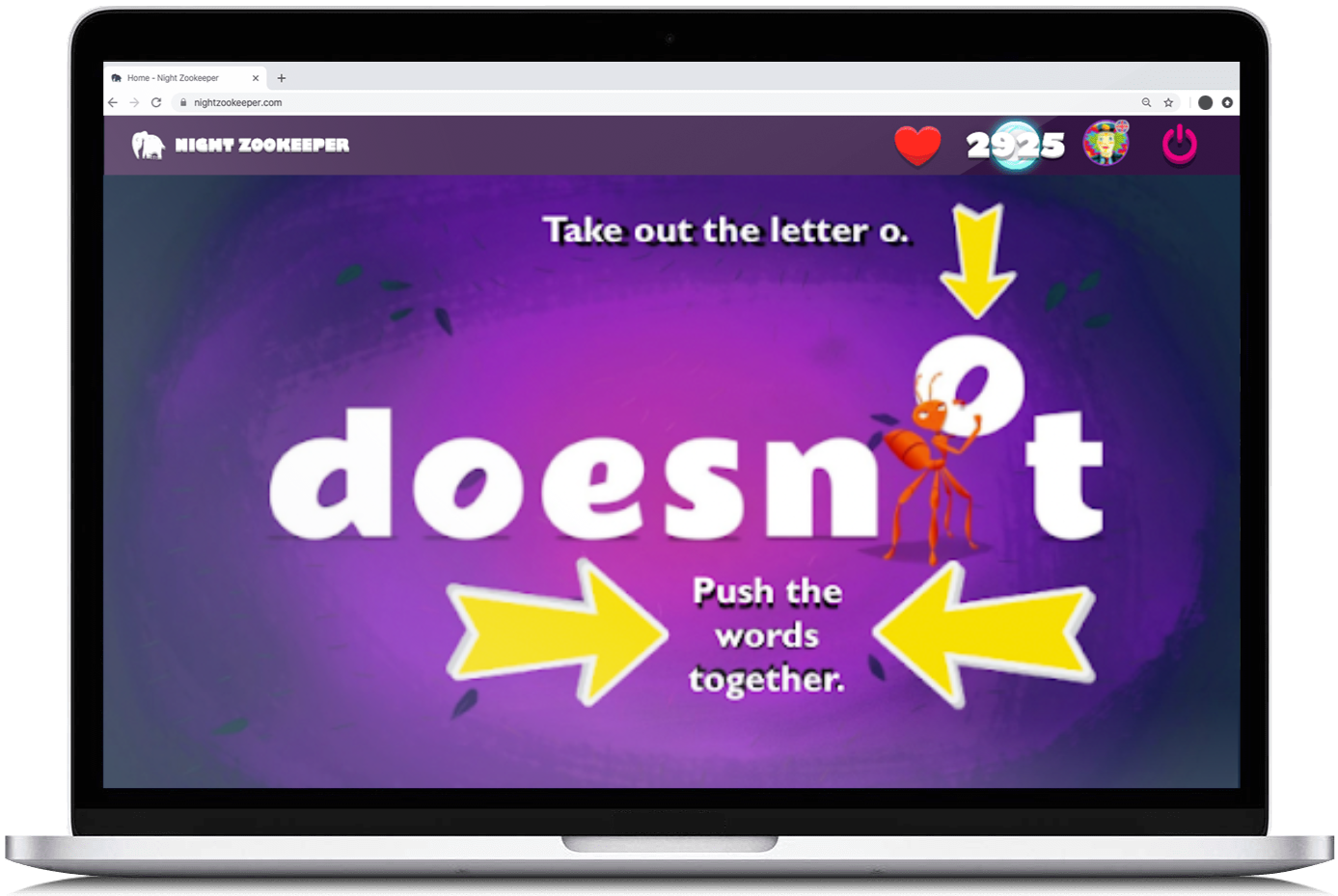 Spelling Possessives
As well as using the apostrophe to spell contractions, children will learn to use the apostrophe to spell possessives. Night Zookeeper's lesson series will help your child understand the principles of how to correctly use possessive apostrophes!
Long Vowel Sounds
Second graders should recap the alternative spellings for sounds learned in first grade and learn some new alternative spellings. They're expected to spell words that use all of these spellings.
Vowel

Spelling

Example

a
a-e / ai / ay
c

a

k

e

/ sn

ai

l / d

ay

e
e-e / -y / ee / ea / e / ie / -ey

e

v

e

/ cand

y

/ ch

ee

se / s

ea

/ b

e

/ f

ie

ld / monk

ey

i
i-e / igh / -y / i / ie
b

i

k

e

/ l

ight

/ cr

y

/

i

tem / p

ie

o
o-e / oe / oa / ow / o
h

o

m

e

/ t

oe

/ b

oa

t / sn

ow

/ g

o

u
u-e / ew / -ue / u
c

u

b

e

/ f

ew

/ resc

ue

/ m

u

sic
Word Endings: Consonant l-e
This is a new syllable type that children will learn to spell in Grade 2. It is a spelling pattern that appears at the end of words.
| -ble | -fle | -tle | -dle | -gle | -kle | -ple | -zle |
| --- | --- | --- | --- | --- | --- | --- | --- |
| | | | | | | | |
| | | | | | | | |
Prefixes
A prefix is a group of letters added to the beginning of a word. Adding a prefix to a word changes its meaning. Understanding what a prefix is and spelling words that have a prefix is a Grade 2 skill. The following prefixes are usually taught in Grade 2.
Suffixes
A suffix is a group of letters added to the end of a word. Second graders should learn how to add -s, -es, -ed, and -ing to the ends of words. For words where a change is needed to the root word before adding -ing, this work will include the rule to drop the e and add -ing.
Other suffixes that are often taught in Grade 2 include the following:
Practice Tip
Get your child to put this rule into practice by selecting the correctly spelled word to complete the sentence below.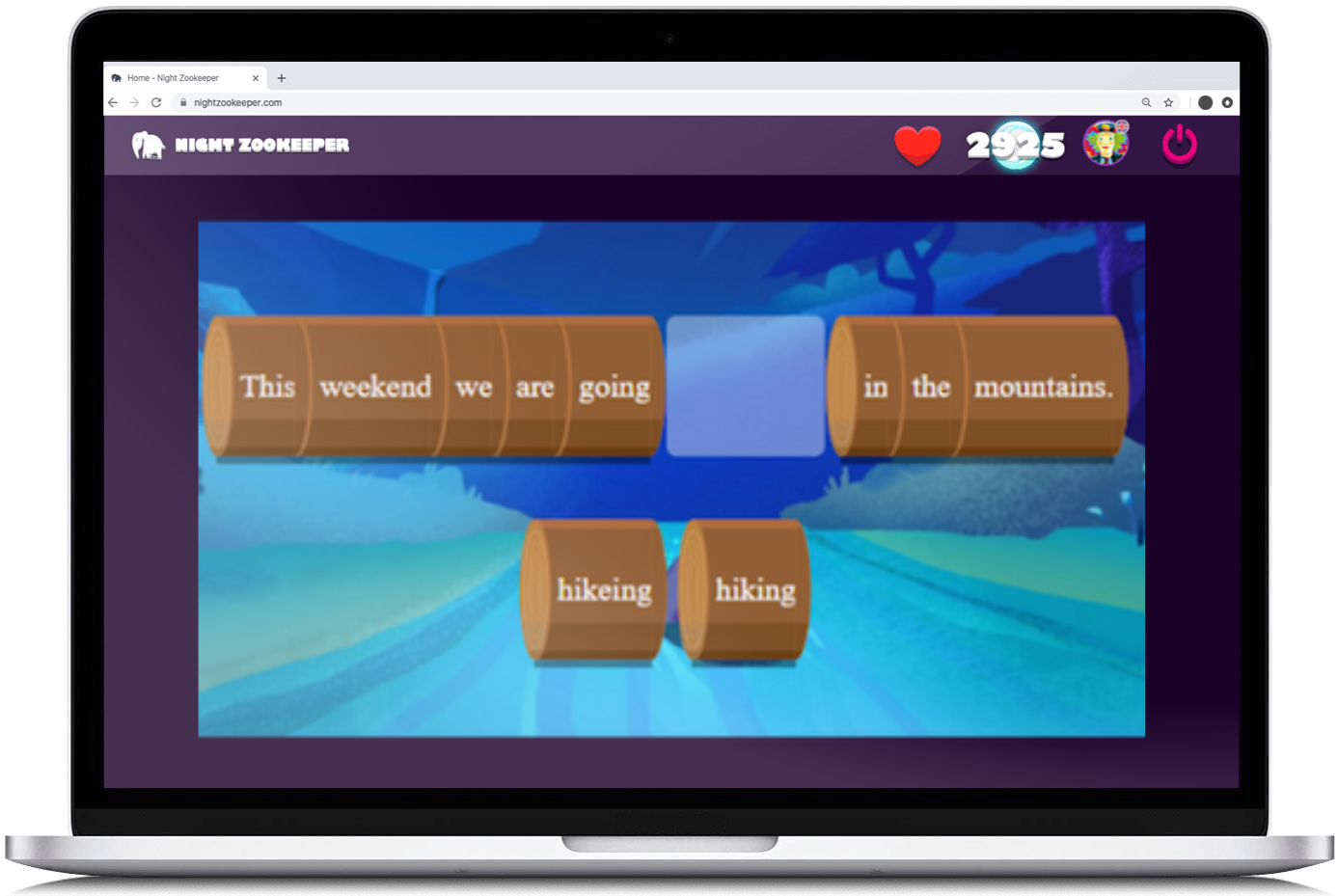 R-Controlled Vowels
In this type of syllable, a vowel is followed by the letter r which changes the sound the vowel makes.
| R-Controlled Vowel | Example | Image |
| --- | --- | --- |
| ar | car | |
| are | hare | |
| air | chair | |
| er | ladder | |
| ear | ear | |
| eer | deer | |
| ir | bird | |
| ire | fire | |
| or | corn | |
| ore | core | |
| oar | oar | |
| ur | nurse | |
| ure | vulture | |
Diphthongs
A diphthong is a sound with two parts whereas a digraph is two letters that make one sound. In Grade 2, children need to relate diphthongs to spelling patterns.
Examples:
ou and ow
aw and au
oi and oy
Dictionaries
Second graders should be shown how to look for words in an age-appropriate dictionary. Explaining the references and abbreviations in a dictionary helps children to get the most out of this tool. Most dictionaries will give information about a word's part of speech, the number of syllables in a word and where the syllable break comes, and how to pronounce the word.
How Night Zookeeper can help
Night Zookeeper is a language arts program created to help children in grade levels 1 to 6 to develop their reading and writing skills in a fantastically fun way!
Our award-winning content includes a wide range of spelling resources, including word games on how to recognize sight words, suffixes, prefixes, and more, reading comprehension lessons, printable worksheets for on-the-go learning, and many other fun spelling activities.
Our spelling games for kids are particularly good at keeping learners engaged and motivated to learn! These spelling games draw upon concise lists of second grade spelling words that children should know.
Sign up today to get a FREE 7-day trial and instantly boost your second grader's learning journey!
Related articles