As parents, teachers, homeschoolers, and educators, we've all faced the challenge of helping young readers embrace the world of words. It's a journey full of twists and turns, but learning to read can be an adventure filled with excitement and wonder.
While traditional reading strategies can work, keeping children engaged and focused using books and worksheets is now harder than ever, and we've found that one of the best ways to improve children's reading skills is by gamifying the learning process.
There are thousands of fun ways to teach reading, but here are our top reading games to kickstart your child's journey:
Game 1: Alphabet Treasure Hunt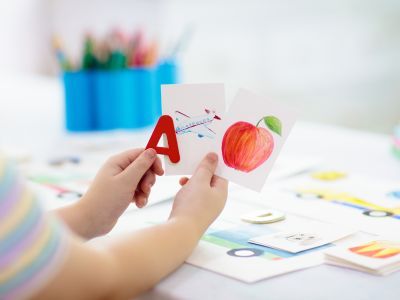 Goal
To help your child improve their letter recognition and knowledge of letter sounds.
Instructions
Write each individual letter of the alphabet onto separate flashcards and hide these around your house. Come up with some fun clues for your child to follow, until they find each hidden letter. Whenever they find a flashcard, get them to name the letter they found, and name a word that starts with that letter. You can level up this game by including uppercase letters and lower case letters and getting your child to point that out too.
Why it's effective
This early reading game helps children become more familiar with the letters of the alphabet, reinforcing their reading foundation.
Game 2: Theater Night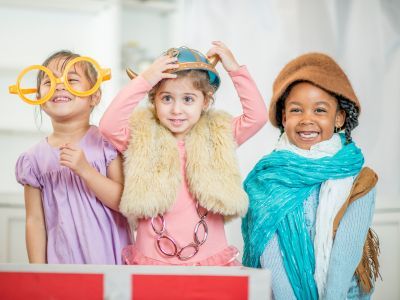 Goal
To help your child improve their reading comprehension and communication skills.
Instructions
Choose a story or book your child loves. Assign the characters of this book to different family members. Act out the story, encouraging your child to read their part with expression - get them to speak using silly voices, or rhyming words only for an extra challenge!
Why it's effective
This game encourages a deeper understanding of stories, as your child will experience characters' emotions firsthand. It also builds reading fluency.
Game 3: Picture Book Adventure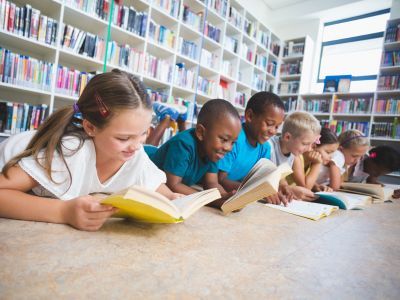 Goal
To help improve your child's storytelling skills, comprehension, and phonemic awareness.
Instructions
Turn books into an interactive game with Picture Book Adventure! Pick a wordless picture book from the local library, or your own bookshelf. Once you've found the right book, get your child to create their story by narrating what they see in each picture!
Why it's effective
This game will help your child develop their storytelling skills, comprehension, phonics & knowledge of vowel sounds, and vocabulary. It also gets them to think critically and use descriptive language.
Game 4: Book Club Quest
Goal
To boost storytelling, reading comprehension, and vocabulary.
Instructions
Turn bedtime stories into an exciting quest for the whole family! Every night before bed, get your child to pick a short story to read. Once you finish reading, ask your child to retell it using synonyms for the actions, adjectives, and adverbs in the story.
Why it's effective
Narrating a story will encourage your child to use their storytelling skills to make the experience engaging and entertaining for their audience. It will also test their reading comprehension, as they'll need to remember and understand the key points in the story to be able to recite it. It's also a fun way to learn new words!
Game 5: Night Zookeeper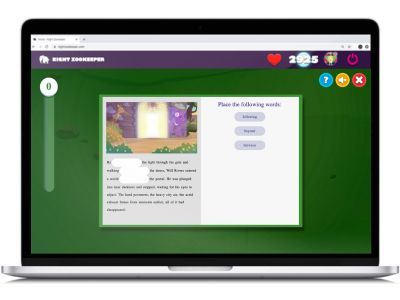 Goal
To empower your child's imagination and boost their creativity.
Instructions
Explore thousands of interactive games, lessons and challenges on Night Zookeeper together or independently!
Why it's effective
Our reading & writing program for kids makes English language arts fantastically fun for children aged six to twelve!
There are thousands of award-winning activities available for all elementary grade levels, from reading comprehension lessons, to fun reading games, to bitesize word games - perfect for early readers!
Sign up today to get a FREE 7-day trial!
Got any questions? Reach out to us via email at [email protected]! Follow us on social media for more activities, tips, and freebies: