Storytelling is the activity of writing or telling stories. Philip Pullman once said, "After nourishment, shelter and companionship, stories are the thing we need most in the world." At the root of it, storytelling teaches us about life, and human connection and self-expression.
Children are enamoured by the magic of storytelling, as it brings a further understanding about the world around them. Stories can play an important role in early childhood education.
So, why are stories so beneficial towards child development? What are the effects of storytelling on children's learning?
1. Storytelling is for everyone
Anyone can try their hand at telling a story. Stories can be about anyone or anything and come from any person. It's also two fold; it can be shared verbally or on paper. This means that younger children who are just learning how to read are also able to take part, whether by listening to the storyteller or verbally participating. If a child doesn't know how to read or write, they won't feel excluded.
From reflecting on their day, to making up a magical land as they play with their Legos, there are many clever ways for your child to start practicing storytelling.
At Night Zookeeper, we truly believe that everyone can become a storyteller regardless of their writing ability. Our writing game for kids engages children with varied learning approaches. By finding the right way to engage your children with writing, their imaginations will flourish into amazing stories.
This is why we first ask children to draw their characters. Then, we introduce writing to children in small increments, asking them to answer questions one by one. Before they know it they've created a whole paragraph!
Storytelling doesn't even have to start with speaking or writing. Whether your child gets inspired by drawing or perhaps your child uses unconventional materials like arranging fridge magnets to get inspired, there are many ways to get your children to start thinking about how to express themselves. Discover some innovative ways for your child to explore different forms of expression in this article.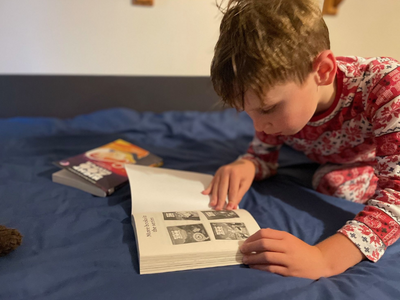 2. It increases literacy
The more a child engages with stories, the more they are exposed to new words, ideas and the world around them. This practice is not limited to children - even adults sometimes have to look words up!
By broadening their vocabulary, children then have more words to express themselves and more capacity to explore deeper meanings. By doing this, they have a higher chance of finding new ways to communicate their thoughts through their writing. This increase in literacy means that they will improve their abilities to read, write and communicate.
3. If offers more exposure to the world around them
With storytelling, a child can travel time and space without lifting a finger. They can explore new cultures, different worlds and brand new horizons, all from the comfort of their living rooms. There are no boundaries on subject matter, journey or character arc. Storytelling invites children to get in touch with their imagination and explore their feelings! It can make your child question what they know about the world and be more open to learning new things.
4. Storytelling allows for questions
As a parent or teacher, it's incredibly important and beneficial to read stories to your child and to have your child share their stories with you. When you read stories together, it's important to remember to stop and ask questions to help broaden your child's understanding of what they are reading or listening to.
When you read to your children, you can pause at any point asking if they remember what you've read. This type of practice is crucial for your child's retention and will help them improve their own storytelling.
Take the time to double check that the child knows what a certain word in the story means. You can pose deeper questions asking the child why they thought a character behaved in a certain way, or what they think will happen next?
When you work together, you can ensure that your child is not only listening, but understanding what they are hearing or reading. Setting the building blocks for retention is key. This will also help them start to develop the right foundation for their own storytelling abilities.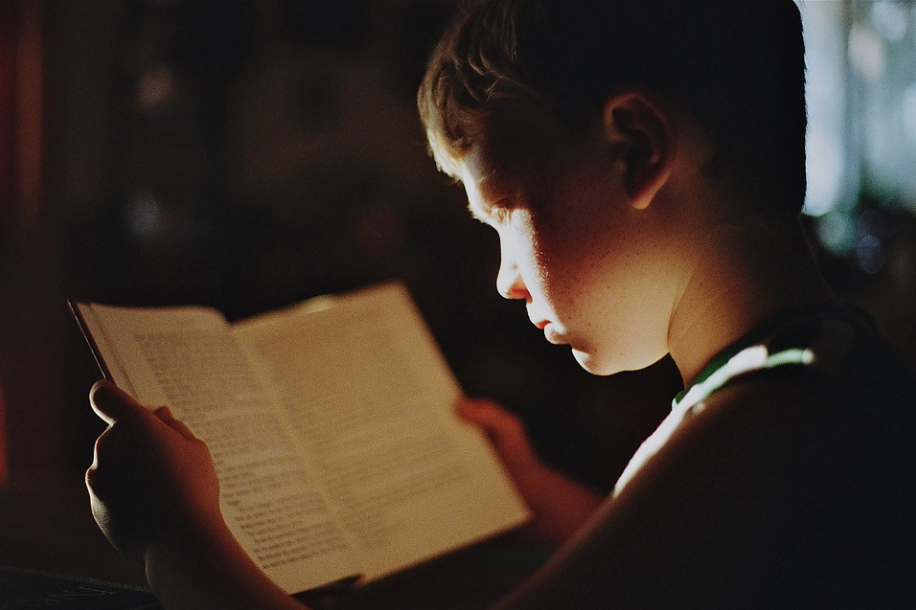 5. It increases empathy
Storytelling can help expose children to people and situations they have never encountered before. It offers them the unique ability to share another person's perspective as the storyteller and could make them rethink their current position on certain issues as a reader or listener. By sharing additional perspectives and introducing new kinds of characters from different parts of the world with different personalities, a child can practice their ability to empathize with other people.
Storytelling has such a beneficial impact on your child's development and will change how they interact with the world. You can try out our writing exercises for kids so your child can start writing their own. We have a free trial of our reading and writing program for the first 7-days.
Enjoy taking some of these reasons and applying them to your child's reading and writing journey. Happy storytelling!
Follow us on social media: