Spark your children's creativity this Christmas with Night Zookeeper – the first book in the world where they are in control of the narrative and can create the hero!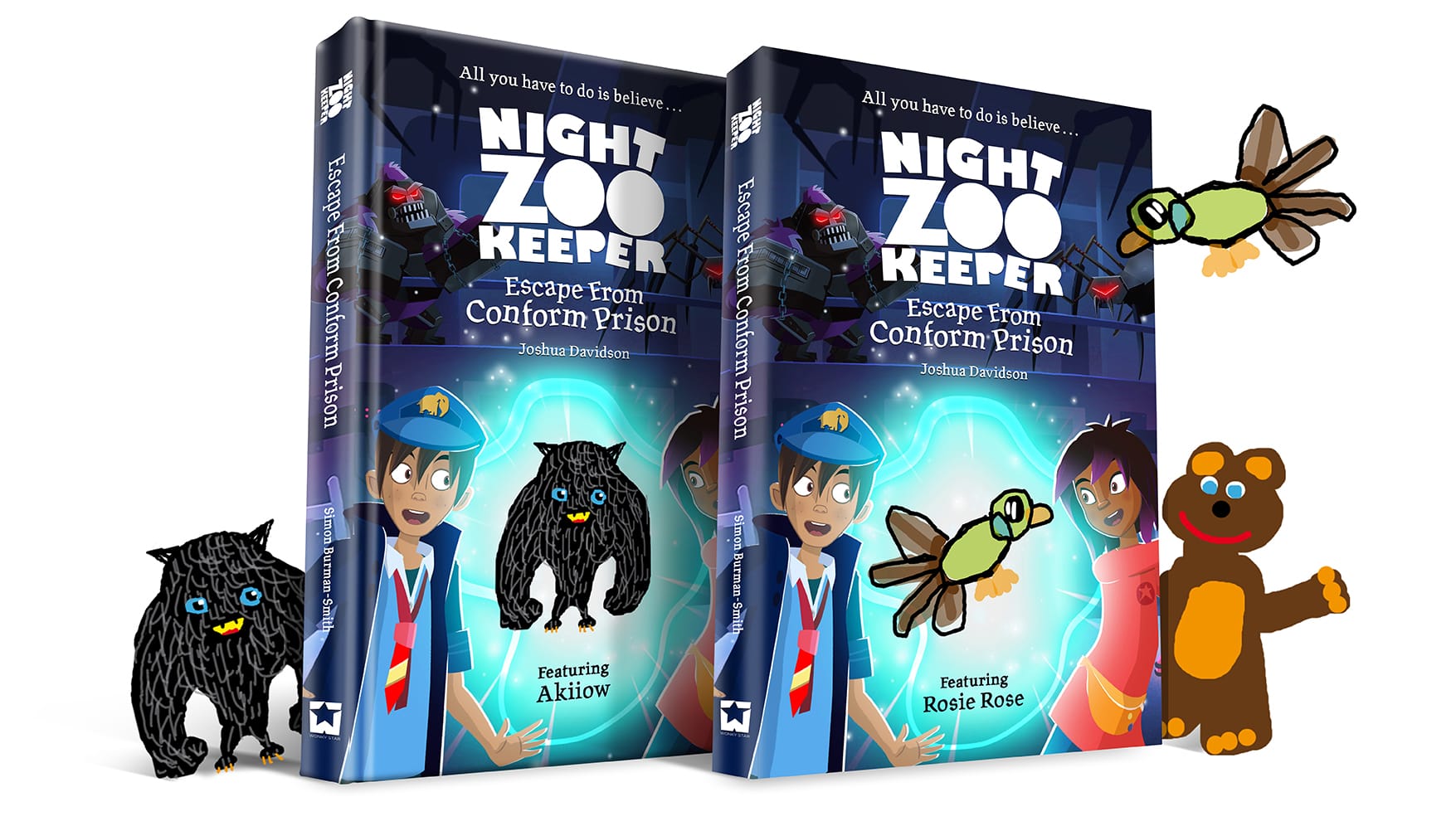 At Night Zookeeper we believe that creativity is a superpower and our series has already helped over 1 million children aged 6-12, to develop their writing, reading and creative thinking skills. Now we're taking it one step further, and allowing kids to create their very own superhero.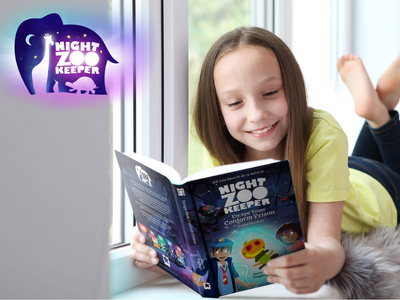 Called Night Zookeeper: Escape from Conform Prison, the book launches 23rd November, just in time for Christmas, offering parents the chance to give a gift which is both educational and inspirational this festive season.
In the personalized books, children can draw a new character online, or upload a hand-drawn picture and then name their creation before having it inserted in their very own book to read and treasure forever.
Children also control the narrative, or choose their own path. The book is full of imaginative charm and contains an important message about the importance of friendship and creative thinking. Illustrations are by our Creative Director, Buzz Burman. They are in full colour, helping to engage even the most reluctant readers.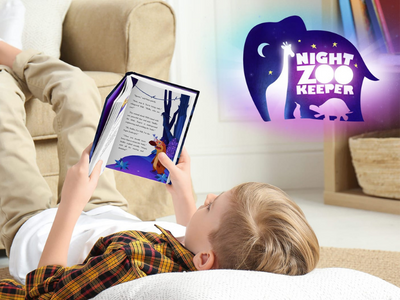 CEO Joshua Davidson commented: "We wanted to create a book that truly celebrates and nurtures the creativity of children. Our hope is that the Night Zookeeper series will give them the tools to make creative decisions, confidently express their ideas and bring their worlds to life on paper."
This is familiar ground for existing fans of Night Zookeeper who in 2019 launched the first kids animated series where the characters, props and even dialogues were contributed by children.
The innovative Night Zookeeper series, as well as being enjoyed by children and their parents, is widely used as a teaching resource, as it is aligned with the National Curriculum and has been carefully developed by experienced educators.
Buy Night Zookeeper: Escape from Conform Prison now!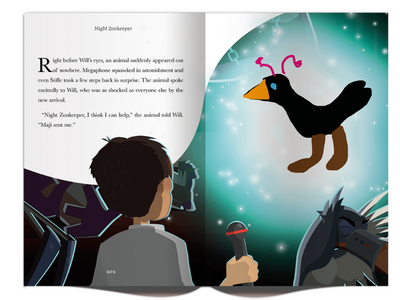 What our customers say
"I really enjoyed this book because it's a personalised choose your own adventure book. I particularly liked how because of the choices you could never tell how close you were to the end, so the plot twists were more unexpected."
"I would recommend this book for children who are creative and love adventures. It's amazing to see my own animal in this book and the choice of paths are really good. It makes me want to read it again and again to find a different plot."
"We have really enjoyed taking turns reading this book in the evening before bedtime. We will definitely be purchasing more from this series in the future. I adore how imaginative and inspiring this adventure story is, and how humorous it is throughout, it easily captures the wonder of creativity and promotes the magic of using your imagination and believing in yourself." – Lexie, aged 8
About the author
Joshua wants to inspire children to view creativity as something to be valued and nurtured. He has been a special guest speaker at the Edinburgh Book Festival, The London Book Fair, MiPJunior, Children's Media Conference and the Sharjah International Book Fair. He has also appeared across many BBC platforms to talk about the importance of creativity in education.
Joshua Davidson is 39 years old and lives in London. He studied his BA in Newcastle Upon Tyne (UK) and Melbourne (Australia) before completing a Masters in Norwich (UK). Even before his first book was published Joshua, writing on his website nightzookeeper.com had inspired millions of children to read and write.
Interested in subscribing to Night Zookeeper? Check out our children's reading and writing program today to help your child further their literacy skills!
Follow us on social media: