In 2020, in the face of unprecedented school closures due to the Coronavirus pandemic, we embarked on a mission to support families seeking remote learning solutions. Together with IMM's Care to Care and printed.com, we ventured into an exciting journey, creating two heartwarming Star Writing Challenges aiming to brighten lives and spread positivity.
Star Writing is a weekly writing competition hosted on Nightzookeeper.com, where each week our tutoring team provide children with a thematic prompt to inspire a piece of writing to be submitted by the end of the week. These prompts range from stories, to poetry, to factual reports, and they're a great way to incentivize children to work on their writing skills.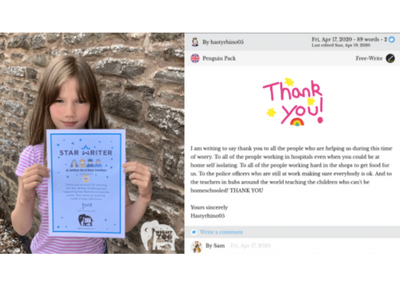 The first Star Writing challenge encouraged children to craft heartfelt letters of gratitude to our unsung heroes - the key workers tirelessly serving their communities during the pandemic. The response was overwhelming, and we instantly set out to share all the heartwarming entries with key workers across hospitals, care homes, police stations, and transport facilities, both in person and through our social media channels.
Dr. Emma Wilkinson, a Consultant Geriatrician at St Peter's Hospital, captured the essence of this initiative with words of admiration and appreciation:
"This is great and such a lovely idea! I have already received some lovely words and pictures via IMM, and all are enjoying receiving them. Please keep them coming, and thank you!"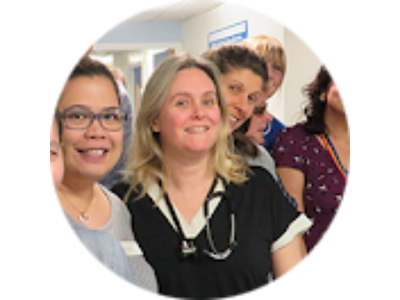 The second Star Writing challenge was to create short rhyming poems to share positivity, love, and hope with those who needed it most. Accompanied by original drawings, the winning poems found a new home in hospitals and care homes, where they brought smiles to the faces of key workers and patients alike.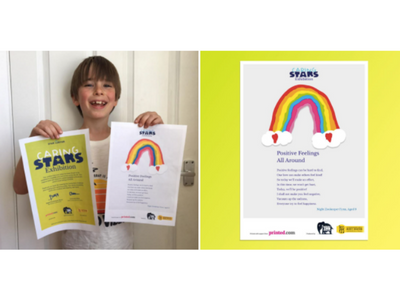 Sarah Fotheringham, Senior Sister at Farnham Community Hospital, expressed the joy and impact of these poems, stating:
"The posters have brightened up our ward, and both the patients and staff love them. Thank you very much."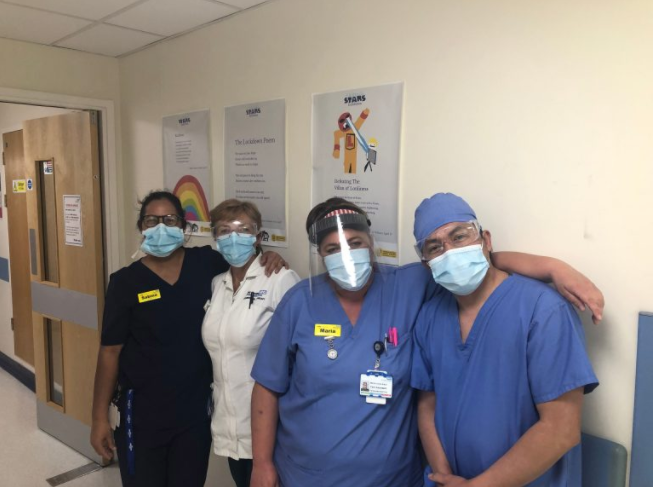 Looking back, it's heartwarming to see how these contributions brought comfort, joy, and hope for better days to key workers during a time of widespread fear and worry.
This project wouldn't have been possible without printed.com. Their generous support allowed us to bring these pieces of writing and artwork to life, and to share them across hospitals and care homes country-wide.
We also want to extend a special thank you to IMM, the charity behind Care to Create, for their collaboration in distributing these beautiful pieces of artwork and poems to care workers, health professionals, and other key workers in their network.
At the heart of Intergenerational Music Making (IMM) lies a dedication to fostering a cohesive community that tackles loneliness, enhances mental well-being, and builds positive relationships across generations. We are proud to align with IMM's vision and make a difference in the lives of countless individuals.
To all the children who participated in this project, we celebrate your creativity and compassion, and thank you for sharing your writing and art with us!