Poetry is a key writing style that your child will encounter throughout their school life. This writing style isn't just about composing verses or coming up with rhymes; understanding its hidden meanings is just as important!
Building a strong poetry foundation can help your child write inspiring poems, and improve their critical thinking, knowledge of figurative language, and general writing skills.
This guide includes everything your young learner needs to know about poetry and includes free, downloadable resources that are perfect for introducing your child to the captivating world of poetry!
How to get your child to enjoy poetry
Poetry is a tricky writing style to teach, and many children struggle with learning it, as it tends to be more complex than, for example, story writing. There are many rules and forms of poetry to learn, which can leave your child feeling frustrated and overwhelmed, but we're here to help!
Here are some tips to help your child enjoy poetry:
Encourage them to get books of poetry from their school library.
Explain key poetry terms to your child before they start reading and writing poems.
Share poems with your child regularly, and get them to discuss what they understood from it
A great poem doesn't have to be complex! You can get your child to write about anything, from their family, to their favorite color.
Get your child to read! Young readers have a richer vocabulary and are more familiar with literary techniques - the more they read, the better their poems will be.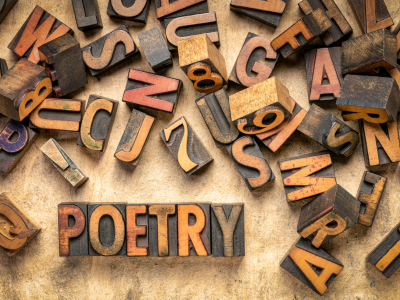 How Night Zookeeper can help
Night Zookeeper makes reading & writing fantastically fun for children aged six to twelve!
Our reading & writing program covers the whole language arts curriculum, and introduces children to a variety of writing forms, including poetry, encouraging them to even write their own.
Sign up today to get a FREE 7-day trial!
Related Content