By the time your child has reached fifth-grade level, they will be very confident with the fundamentals of writing. They will have developed a wide and varied vocabulary from all of the reading they have been doing at home and at school. They will also have developed a great foundation in the basics of grammar, spelling and punctuation.
Now is the time for them to make a leap towards writing articles where they display critical and creative thinking skills, whilst writing with a pace and fluency to interest and excite their reader. This is a difficult leap for most children to make, and it is therefore important that you provide your child with a wealth of opportunities to practice and hone their writing skills.
Here are just a few ways that you can do just that:
Create a

permanent writing station

at home where your child can write whenever the inspiration grabs them.

Encourage reading

whenever possible. Your child will pick up invaluable tips and tricks from other authors.

Model good writing habits

. You can sit down and write a story alongside your child and then read your drafts to one another.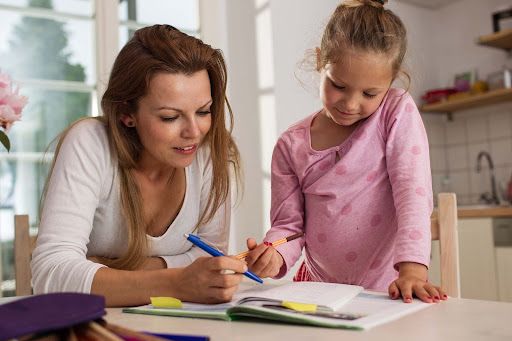 To meet Grade 5 writing expectations, your child should be able to:
Write a strong narrative with a clear structure.
Use a broad range of interesting and technical vocabulary.
Write informative articles and express clear opinions in their work.
Use accurate grammar and spelling in their writing.
Write with a purpose and stamina.
Complete research projects and insert key facts into their articles.
Understand the key differences between writing styles (Opinion, Narrative, Informative).
Write clear introductions and conclusions within their articles.
Follow a writing process such as: Plan > Draft > Edit > Redraft > Publish
Provide critical commentary on writing produced by a peer.
The Writing Process
This process is universally used when teaching children how to produce a high quality written piece at Grade 5 level. It provides a simple method to ensure that children are comfortable with a more complex approach to writing! Here are the stages that make up the process:
Stage 1 - Planning and Research
This includes everything from researching facts about a specific topic, to brainstorming and organizing ideas in order to create a clear essay plan.
Stage 2 - Creating a First Draft
Once all the research and planning have been completed, it's now time to draft the first version of the writing piece! Ensure that your child has clear instructions on the type of writing piece they're expected to complete, as the type will determine lots of characteristics about the piece. Drafting their daily routine, for example, will be very different from drafting a narrative piece!
Stage 3 - Review and Edit
After your child has finished drafting their piece of writing, it's always good to read through it and make any corrections, changes or additions that will improve the quality of the text. Once these are completed, we recommend reviewing these changes with your child, and editing (your child, or together) the draft accordingly.
Stage 4 - Write the final edit
Now your child is ready to finalize their text by writing it in full, using all the previous steps to help them create a better informed and structured piece of writing!
Practice Tip: Get your child to discuss their ideas out loud before writing them down. Sometimes when we speak, ideas flow in a more natural way, which can really help!
Opinion Writing
By Grade 5, your child is expected to give their opinion on different topics and texts. They should give reasons for their point of view and include supporting details. Opinion writing will be most effective when structured clearly with information organized into groups.
In opinion pieces, it's very important to start with a clear introduction on the topic at hand, as it will help the reader understand the writer's stance.
The introduction should then be followed by the writer's opinion, supported by reasons, facts, and details.
Children are expected to link their opinions and reasons using a variety of words, phrases, and clauses. In fifth grade, children should understand the differences between facts and opinions.
When their introduction is perfected, their opinion is clearly stated, and their reasons are given and supported with details, children need a winning concluding statement:
Mention the main topic discussed
Summarize the most important points made
Finish with an impactful statement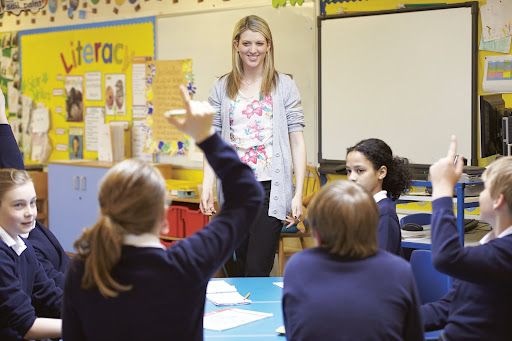 Informative Writing
Informative writing should be factual and accurate. When examining a topic, children need to organize their material logically so it supports their purpose.
Topics in informative texts should be developed to include facts, definitions, details, and quotations. The facts, definitions, details, and quotes that are included in informative writing need to be linked using a variety of words, phrases, and clauses. These links between sentences and paragraphs help to organize the writer's ideas.
In Grade 5, using topic-specific language and structural techniques are important features of informative texts. Drafting a clear introduction, followed by paragraphs demonstrating factual knowledge about the topic and using correct terminology, and finishing with a strong conclusion will set your child up for success!
Narrative Writing
When thinking about writing a Grade 5 standard narrative text, children should consider the following techniques:
Sequence of events:
The events showcased in the story should be presented in a logical order - this can be chronological, a flashback or a memory, just as long as the reader understands what the sequence of the story is.
Structure:
It's important to have a clear introduction, main body (which should consist of structured paragraphs) and a conclusion or resolution.
Literary devices:
Encourage your child to try out different techniques such as dialogue, imagery, similes and metaphors!
Similar to other forms of writing, the events within a narrative should be linked using a variety of words, phrases and clauses. These help the reader to understand when different events are happening.
Practice Tip: Using language that incorporates the senses is a technique that helps readers to understand experiences and events within a story. Focus particularly on adjectives that relate to the senses - these words can then be used within your child's narrative writing.
How Night Zookeeper can help
Nightzookeeper.com has been designed to provide numerous opportunities for your fifth-grade child to practice their writing skills. It is a creative environment where they can write about any topic of their choice, whilst also taking inspiration from the hundreds of writing prompts and challenges on offer, making it a great place for children to spend time developing and perfecting their writing craft.
Related Articles
Resources: