At Grade 1 level, children are expected to make significant strides in writing. Some even start Grade 1 with very limited writing ability, and mainly verbal skills. A key development, therefore, to make at Grade 1 level is the relationship between spoken language and printed words. Breaking spoken interactions down into different types helps bridge the gap to different types of writing they will encounter in life. Through different types of writing, children learn many forms of expression, and how each employs different vocabulary, grammar and punctuation.
There are three fundamental types of writing (sometimes called "composition") that children will learn about and practice in first grade:
Your child will touch upon each type of writing and begin to understand the difference between them. Their own experience of writing will be at the most basic level, as they'll only be expected to write short compositions displaying their knowledge of each text type and structure.
Opinion Writing
Grade 1 students will learn that their opinion is linked to their thoughts and feelings about something, and that people can have different opinions on the same thing! When writing about their opinions at first-grade level, they will be expected to express their opinion using correct grammar and punctuation, whilst also backing it up with a reason for their opinion. As children are still developing their basic writing skills at this level, it is always important to encourage them to write in full sentences, capitalizing and punctuating their writing correctly.
A simple example of opinion writing at this level could be:
(Title or Question)

Which sport is the best?

(Give your opinion)

I think that football is the best sport.

(Give a reason)

This is because it is a fun team sport and it keeps you healthy.
Informative Writing
Informative writing informs its reader through mainly factual content. At Grade 1 level, children are expected to be able to identify informative writing, distinguish facts from opinions, and be able to write simple sentences about a variety of topics.
Typically, first-grade children will study simple scientific facts or learn about the environmental world around them. You can encourage this by giving your child many opportunities to read factual scientific books and articles. Through this activity, children will gain a deeper understanding of what it takes to write a great informative text, whilst also learning valuable knowledge that will be helpful for them in their school life.
Practice Tip: Challenge your child to complete one of the report writing lessons on nightzookeeper.com. These lessons model examples of great informative writing and ask children to write their own sentences about the animals featured in the lessons.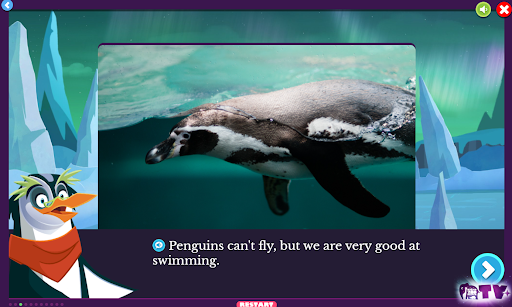 Narrative Writing
At Grade 1 level, children are often already aware of narrative devices, structures, and forms, but often through different media, such as having stories read to them, watching TV and films, and listening to friends and families recount their experiences. They may not, however, be used to the formal breakdown of this and how to write a story themselves.
At this young age, children should learn how to structure their stories into a beginning, middle and end, and learn how to use appropriate structural and linguistic devices to give a story an arc - such as (but not limited to) "once upon a time", "then", and "happily ever after".
Key Story Features
Characters
Settings
Plot (what happens?)
Conflict or Problem
Ending or Resolution
It is always best at the first-grade level to break up these features and work on them discretely with your child.
Practice Tip: Your child could build their own story world on nightzookeeper.com. This will provide lots of opportunities for them to practice their character creation skills as they invent new animals for their Night Zoo.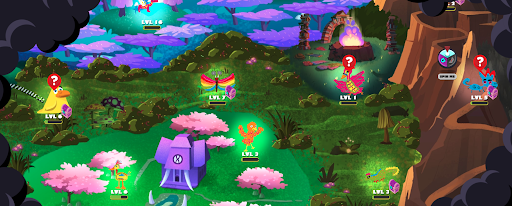 How Night Zookeeper can help
The Night Zookeeper program is a great place for first-grade children to develop their basic writing skills. There are hundreds of writing challenges available for them to practice the variety of skills they will need to develop at Grade 1 level. As mentioned above, there's also a great many opportunities for children to practice their character creation and story writing skills, as well as learning how to write great reports and opinion texts.
Related articles:
Resources: