Writing is a life skill your child will need during their time at school and beyond. Teaching children to write can be challenging, but there are many ways to make it simple, stress-free, and enjoyable for both you and your child!
Introducing fun writing activities and games can transform your child's attitude to writing, so we're bringing you our very own list of the best writing games for kids that you can try anytime, anywhere!
(Psst...If you're in a hurry, jump to the best writing game for kids)
Unscramble the Sentences
This writing game offers a great opportunity for your child to test their sentence structure skills, whether they're learning to write complete sentences, or creating more complex sentences.
How to play:
On a sheet of paper, write down a sentence.
Cut each word out from the paper and scramble the new pieces with your hands.
Ask your child to put the words into the correct order to make the complete sentence.
Unscramble the Sentences is pretty easy to set up, and you can either play on paper, or online! On Nightzookeeper.com, we've transformed Unscramble the Sentences into a fun, interactive experience called Waterfall Word Jumble: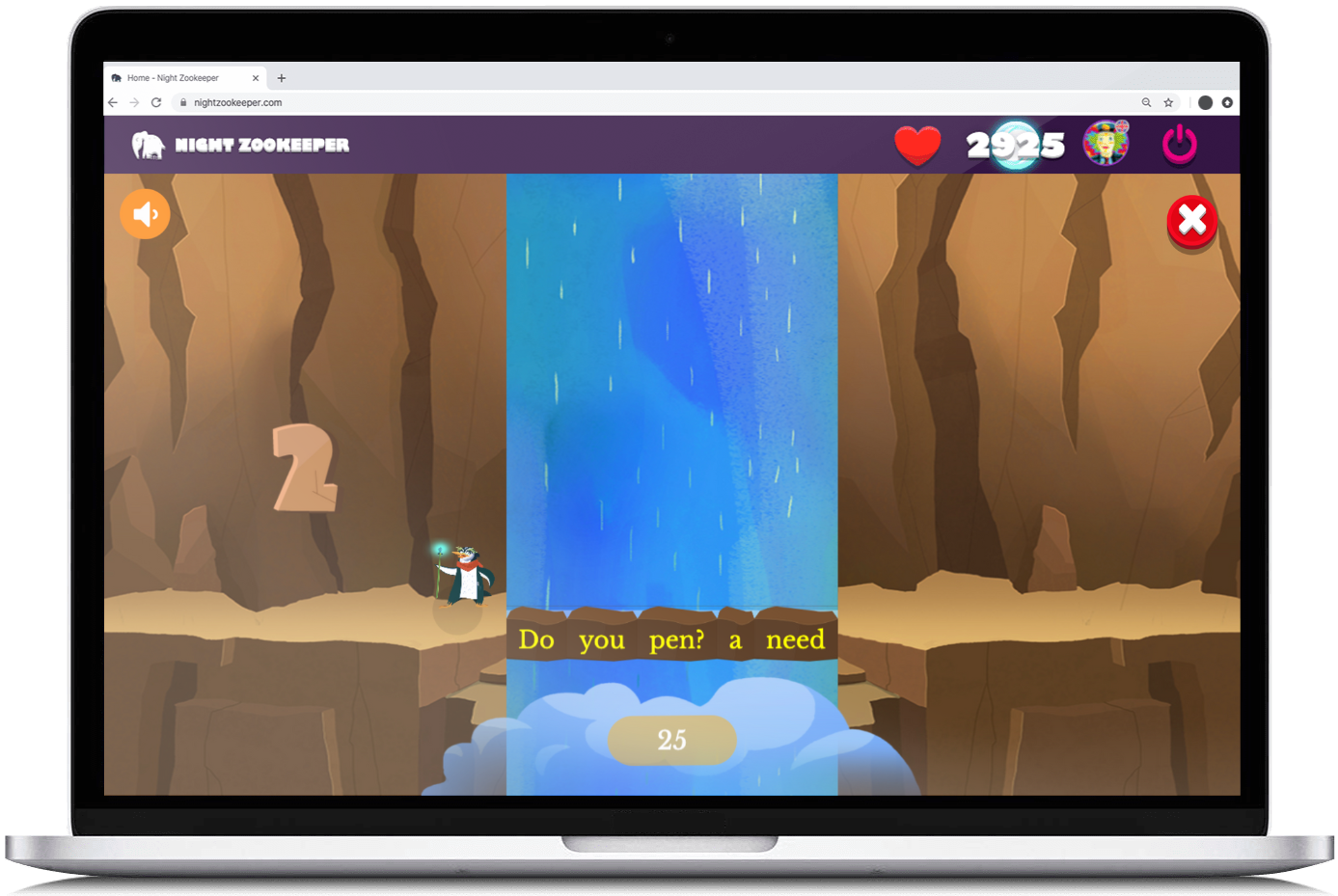 Matching Word Game
Matching words is a popular game to play in the classroom, or at home, by yourself or with fellow classmates or family. There are endless possibilities when it comes to this game through different types of matching; you can ask your child to match synonyms, antonyms, pronouns, and the list goes on!
How to play:
First, decide on the theme of the game. In this example, we'll be matching antonyms, or opposite words.
Start by cutting a sheet of paper into eight different pieces. In four of the pieces, write down your original words, and in the remaining four pieces, their opposites.
Once all your words are ready, ask your child to match each word to their opposite meaning!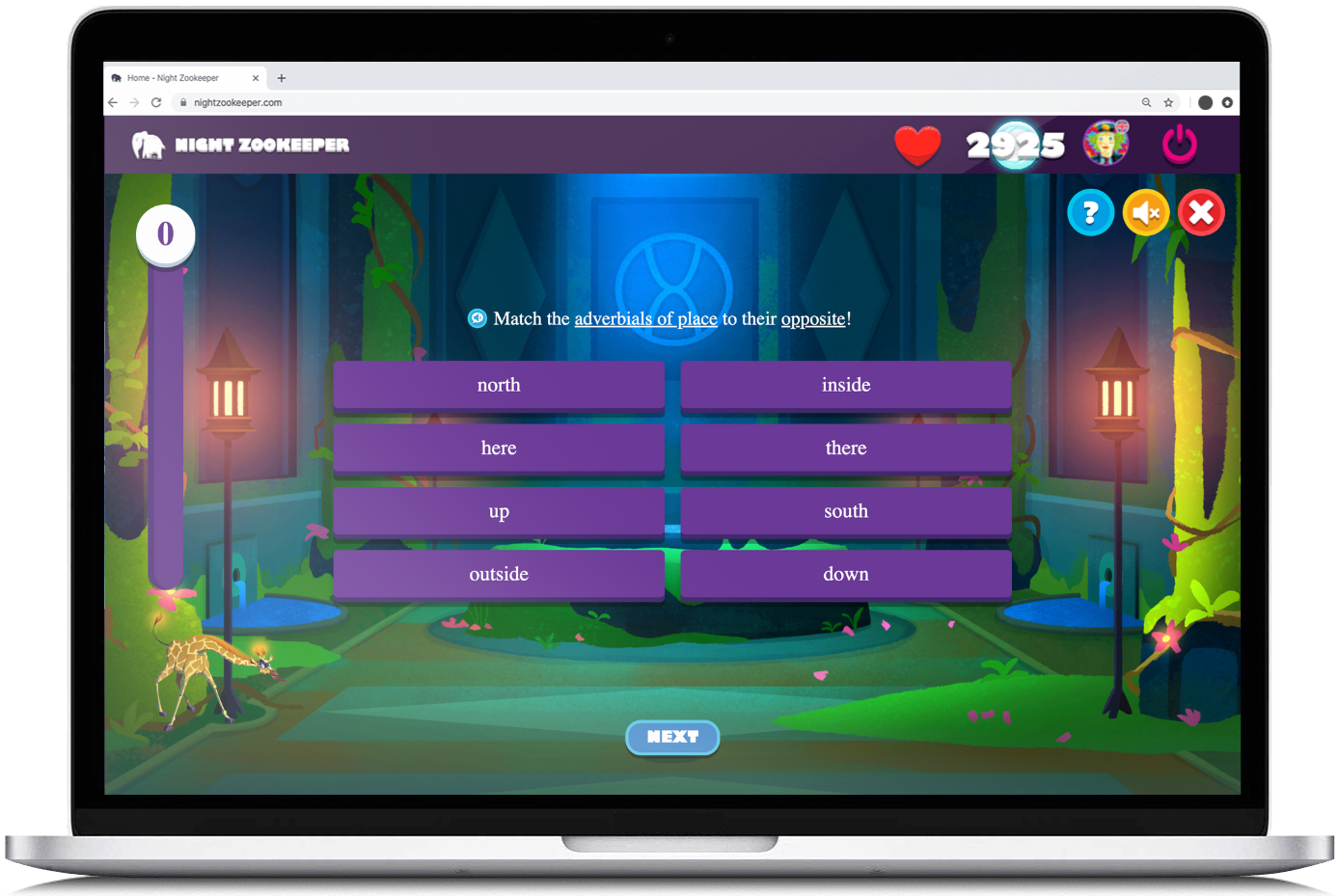 Use the example above to create your first matching word game, or get your child to play Maji's Matches on Nightzookeeper.com!
Drawing & Writing Game
Drawing and writing go hand-in-hand, as their synergy promotes the development of creativity, imagination, motor skills, and even critical thinking!
There are many drawing games out there, but perhaps the most popular one is Pictionary. Even if you don't have the board game version, you can set up your own version of Pictionary, and base it on topics of interest for your child, or to consolidate knowledge learned at school or during homeschool lessons.
This is a multiplayer game, so it's best to play as a group, either with classmates or family.
How to play:
Start by gathering sheets of paper and coloring pencils or pens. The game starts when the first player writes a description of whatever they want the second player to draw.
Once the second player completes their drawing, they must hide the original description and get the third player to write a description of what they see.
Once the third player has written this description, they must hide the original drawing before asking the fourth player to draw what is written on the paper and so forth.
When the game ends, you should have a sheet of paper full of funny descriptions and drawings!
Storytelling Cards
To play this story writing game, you'll need to make five storytelling cards for each component of a story:
Once you're done creating your cards, mix them up and ask your child to pick a card from each category. After they've pulled a card from each stack, get them to use their creative writing skills to write an original story using the cards they chose. This is a fun creative writing game to take on a roadtrip or when you're traveling, as storytelling cards allow for hundreds of possible combinations, keeping your child entertained for potentially hours!
Fill in the Gaps
If you feel that your child is not yet ready to write a full story on their own, this creative writing activity may be exactly what they need to encourage them to start thinking creatively.
How to play:
Write a short story on a sheet of paper and leave some intentional gaps.
Then, ask your child to fill these gaps with nouns, verbs, adjectives, adverbs, and even punctuation.
Once they've filled all the gaps, they'll have a completed story to read and share with their family and friends!
You can take excerpts from your child's favorite storybooks, or try Penguin's Paragraphs on Nightzookeeper.com!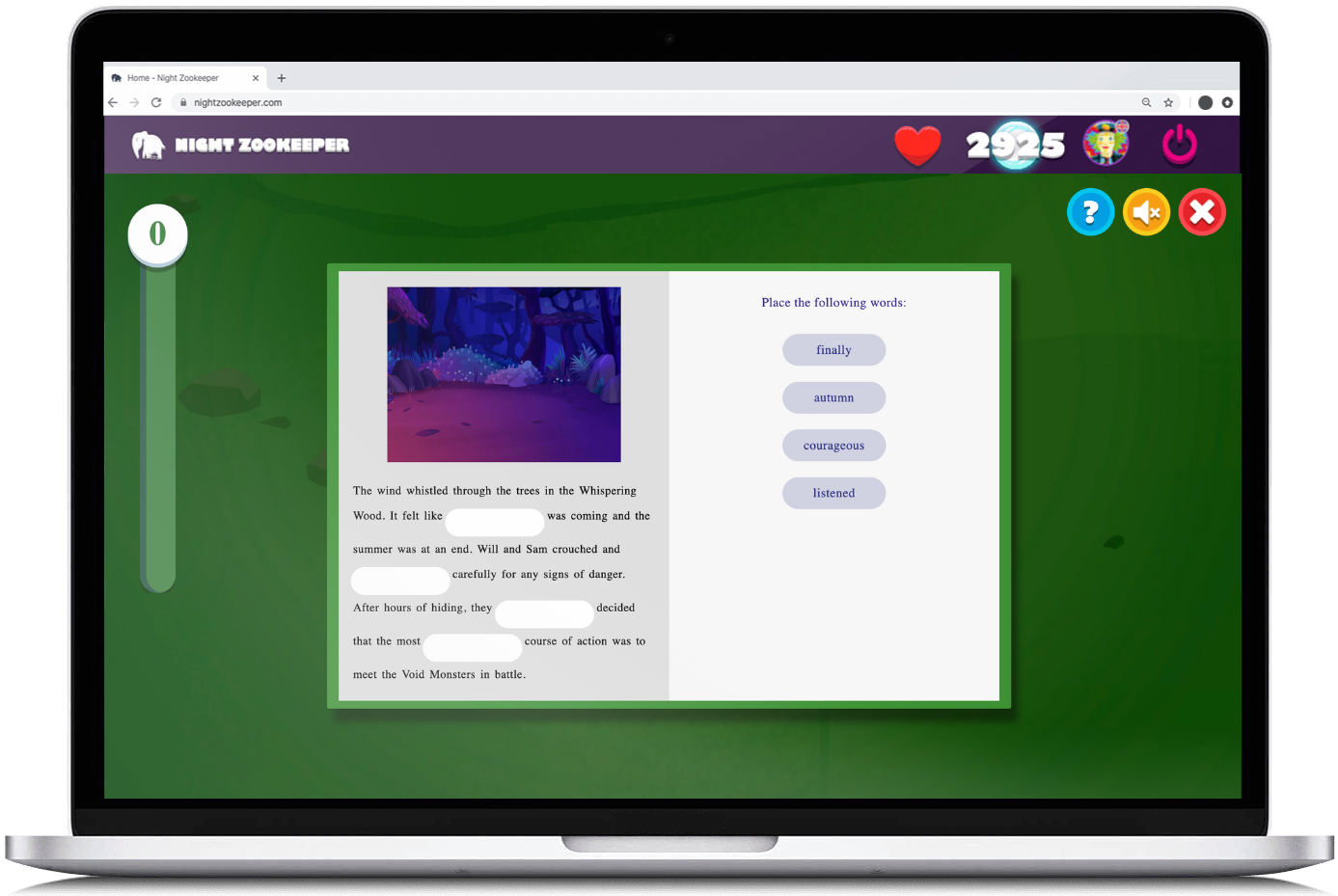 Hangman
This fun writing game is a classic, and remains a favorite to this day! Its versatility allows the game to be played in the classroom, at home, with pre-k students, high school students, and even during family game nights!
Hangman is a great writing game to improve your child's vocabulary knowledge. It's also an effective way to consolidate more technical words introduced in other subjects (such as math or science).
How to play:
Pick a topic & a game host
The game host will choose a word and, on a sheet of paper, draw a line for each letter of the word the other players are guessing.
Players will take turns to guess letters. If they get it right, the host must write the letter in the correct line. If not, they'll draw a line for each wrong letter guessed until the hangman is complete.
You can let the players guess the whole word once they think they have the right answer, and award extra points if they're correct.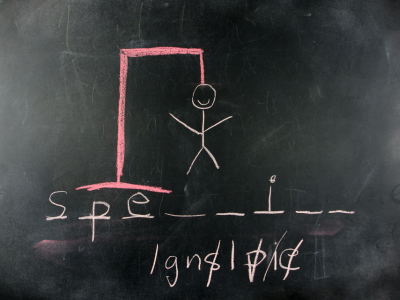 Quick-fire Tales
This is another story writing game that is perfect for on-the-go learning and can be enjoyed by even the most reluctant writers! For this educational game, your child will have to answer rapid fire questions with the aim to create a story from scratch. They'll have five seconds to come up with an answer for each of the questions, and you should challenge them to be as creative and descriptive as they can!
How to play:
Get ready by setting up a 5-second timer.
Here are the five questions needed to play Quick-fire Tales:
Get your child to answer each of the five questions before the time runs out, and make a note of your child's answers.
Once they've answered all the questions, read their answers back to them and challenge their storytelling abilities by encouraging them to tell you more about this story!
The Ultimate Writing Game
Nightzookeeper.com is the ultimate writing game for kids. It is home to thousands of educational games, challenges and competitions which have inspired millions of children worldwide to love writing.
Your child will create original characters to power up through completing exciting games, interactive lessons and engaging writing prompts. As they progress, your child will build up their own Night Zoo and unlock new parts of the map, continuously incentivising them to write more.
"My daughter has never loved writing, but this game has made writing come alive for her. She can't wait to get on Nightzookeeper.com everyday!" - Michelle, parent
Make writing fantastically fun for your child today!
Sign up now to get a FREE 7-day trial:
More Writing Games
Got any questions about Nightzookeeper.com? Reach out to us at [email protected], or via our social media pages: