Sky Kids commissions 'Night Zookeeper' to nurture the next generation of story tellers and support classroom creativity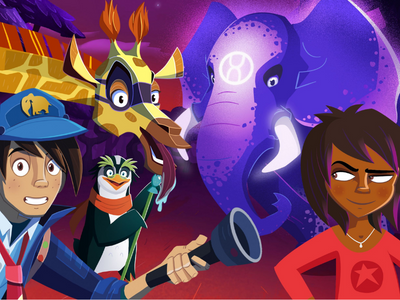 Sky Kids has commissioned 10 episodes of animated series Night Zookeeper for 2019. Night Zookeeper, created by Wonky Star, is a UK-based children's brand, which has grown organically over the last six years from a primary teaching resource. Their website, nightzookeeper.com, is used in thousands of schools across the world to inspire children to invent their own magical animals, and then write stories about them. The animated series will invite children throughout the UK to participate by creating characters or background designs and suggesting plot points and dialogue for the show. The show will be animated by BAFTA and Emmy award-winning studio Karrot Animation (Sarah & Duck) in London.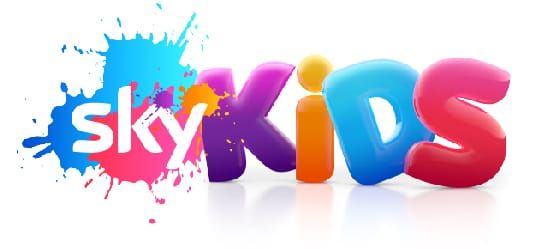 Night Zookeeper will be the first animated children's show in the world to collaborate with thousands of children on the creation of each episode. "We are all going to work together to make a show! It's incredibly exciting and an amazing opportunity to inspire children to write, draw and express their creativity," commented Joshua Davidson, creator of Night Zookeeper. "By giving children a real audience for their work, Sky will be having a huge impact on the literacy skills of children across the UK."
Sky will additionally promote the series through Sky Academy Studios – a learning experience that allows young people to get behind the scenes of TV.
Lucy Murphy, Head of Kids Content at Sky remarked: "This is such an exciting project for Sky Kids to be involved with. Sky is the home of great stories, and this is certainly an exciting story, full of great characters, but this takes entertainment another step forward as it's a chance for kids to use their brilliant imaginations and actually help create the show themselves. We can't wait to see what ideas they come up with."
Wonky Star are also creating a free microsite and teacher/parent guide for the project, so that anyone can easily get involved.
Emma Cotton a primary school teacher in Norfolk and long time fan of nightzookeeper.com said: "This is going to utterly transform my classroom. My students already love Night Zookeeper and now there is going to be a TV show. The fact that they can help create it, is going to blow their minds!"
The first episode will launch on demand on all Sky platforms, including the Sky Kids App, where the animated episodes will be accompanied by an HTML game, as well as the Now TV Kids Pass in February 2019. However, that is just the beginning. "Children who see that first episode will be buzzing with questions and ideas," comments Howard Litton, Executive Producer on the show. "They will then be able to send us all of their ideas for upcoming episodes on the website. This is the future of children's TV, where fan fiction and art frequently inspires episodes of kids favourite shows. What better way of getting children writing and drawing?"
Paul Hutson, Night Zookeeper's Education Director agrees: "Across the UK we are seeing a reduced focus on the arts in our schools and it is such a shame. Great teachers use great stories to inspire their students to learn, I think this is the ultimate example of that. Thankfully the National Curriculum does enable teachers to pick the way they teach and Night Zookeeper can bring creativity and self-expression back into the classroom."
The 10 episodes will air on Sky Kids in Q1 and Q2 2019. If you are a teacher or parent you can can get involved through a special website that will launch later this year.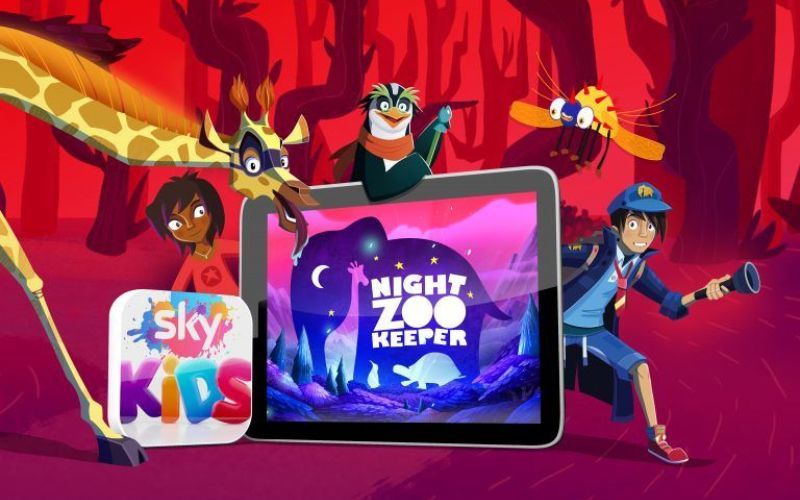 About Sky:
Sky is Europe's leading entertainment company, serving 23 million households across seven countries – UK, Ireland, Germany, Austria, Italy, Spain and Switzerland. The company has annual revenues of £13.6 billion and is Europe's leading investor in television content with an annual programming spend of £6.5 billion.
Whether it's through Sky Q – Europe's best home entertainment service – or online streaming service NOW TV, customers can expect the broadest range of content, from live sporting events, gripping drama, great US and Sky original programmes, and blockbuster movies. Sky brings better innovation to customers, connecting them to more of what they love on a range of platforms and services across TV, home communications and mobile. This is all supported by Sky's best in class customer service.
Sky uses its voice to shine a spotlight on the issues that affect ocean health and inspire others to take action. Through Sky Ocean Rescue, Sky has committed to transforming its business by removing single-use plastic by 2020; protect marine areas across Europe; and invest £25 million in technology solutions via its investment impact vehicle, Sky Ocean Ventures.
Sky has over 31,000 employees and is listed as one of The Times Top 50 employers for women. Sky is listed on the London Stock Exchange (SKY).
About Sky Academy Studios:
Sky Academy Studios provides a high-volume, best-in-class entertainment and media experience for 8-16 year olds, a learning experience that allows young people to get behind the scenes of TV. An opportunity to write, edit and shoot their very content in our specially designed studios. Since launching in 2012 we have had over 100k young people across Europe visit the studios.
About Night Zookeeper:
Karrot Animation are a multi-award-winning studio currently celebrating their 10th year in London! The BAFTA-winning 'Sarah & Duck' (120 Episodes for CBeebies/BBC Studios/Karrot Entertainment) is their flagship series, now airing in 120 countries. The studio also directed and produced 'The Snowy Day' Holiday Special for US-based Amazon Studios, receiving a Daytime Emmy for 'Outstanding Preschool Animated Program' in 2017. The groundbreaking sign-language series 'Magic Hands' for CBeebies and Flashing Lights is also animated at Karrot, and the studio has produced pilots for Nickelodeon and development work for Disney and The Jim Henson Company. We are very proud to be working on the Night Zookeeper series after an immensely creative experience collaborating with Wonky Star on their 1st Music Video for the brand, and are excited by the chance to expand on that vision.
Haven't yet checked out Night Zookeeper's online program? Start a free trial of our reading and writing program for kids today!
Follow us on social media:
- Facebook
- Tik Tok
- LinkedIn
- Twitter
- YouTube