Night Zookeeper, the fun creativity website, SKY TV animated series, and popular chapter books; will be hosting a free magical interactive experience at Chessington World of Adventures Resort in February half term (February 15-23).
In partnership with Chessington we are giving away four free tickets (for one family) to the Surrey Resort, to be redeemed at any point from Night Zookeeper between February 15-23. To qualify, participants must like and comment on the official Facebook competition post, like and tag a friend on our official Instagram competition post, or like and retweet the official Twitter competition post by 11 February. T&C's apply.
Night Zookeeper's Interactive Experience at Chessington: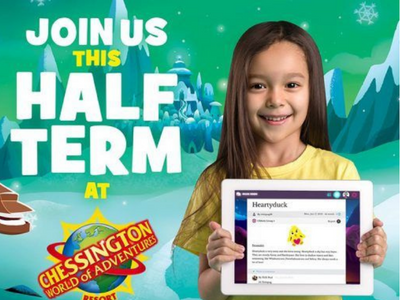 Join us for a Night Zookeeper story time read by Joshua Davidson, the author of the Night Zookeeper books. Children will have the opportunity to ask the author questions.
Next, children can get their creative juices flowing as they bring to life their own Night Zookeeper creature. Children can experience the platform digitally or write by hand with markers and paper.
Participants who register can claim one of a limited number of free signed copies of Davidson's first book or Night Zookeeper storytelling card game.
Chessington is open daily during February half term from 10am – 4 pm for its Animal Adventures event, which also includes selected rides, Chessington Zoo and Sea Life. Visit www.chessington.com/animal-adventures/ for more information.
Book your tickets online at www.chessington.com. If you haven't yet started using Night Zookeeper, check out our children's reading and writing program for free for 7 days!
Follow us on social media:
- Facebook
- Tik Tok
- LinkedIn
- Twitter
- YouTube