Invent a new location for the Night Zoo!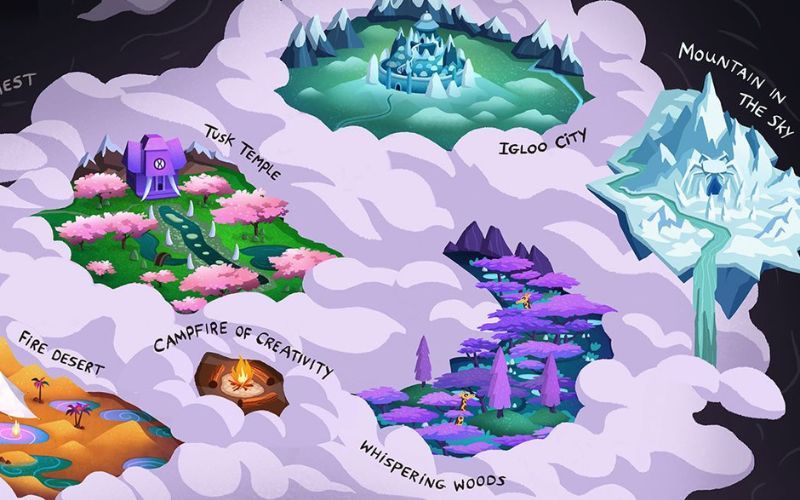 This week, we are challenging students to invent a new location for the Night Zoo. They should use their imagination to invent a new environment to fit into the Night Zoo map as seen above.
The challenge
"Hello, young zookeepers! We have a new competition for you to enter. All you have to do is invent and describe a new location for the Night Zoo. You can also illustrate your location as well. The winning entry will be illustrated and added to the map that you can see above. Good luck to everyone taking part!"
How to enter
There are two ways to enter the competition:
Visit the star writing page to enter the competition with your students.
If you would prefer, you can also print this activity sheet and ask your students to complete it. Then email all entries to

[email protected]

or Tweet us on @nightzookeeper.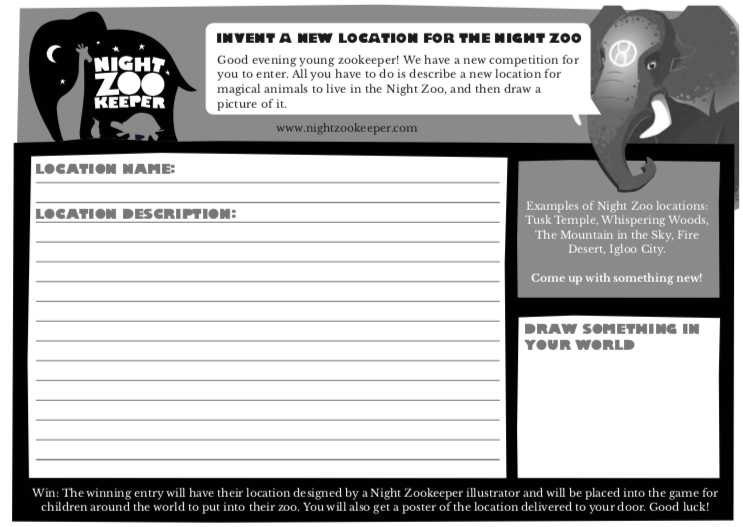 The prizes
We are giving away two awesome prizes for the winning entry:
The location will be illustrated by our team and placed on the map above.
The child will receive a poster of their location delivered to their school or house.
What are the start and end dates?
We will kick off the competition on Sunday 17th June at 5 pm GMT. It will wrap up on the 1st July 2018 at 5 pm.
If you have any questions about any of the above, please either comment on this post or email [email protected]. Get started today with our children's reading and writing program if you haven't already!
Follow us on social media:
- Facebook
- Tik Tok
- LinkedIn
- Twitter
- YouTube