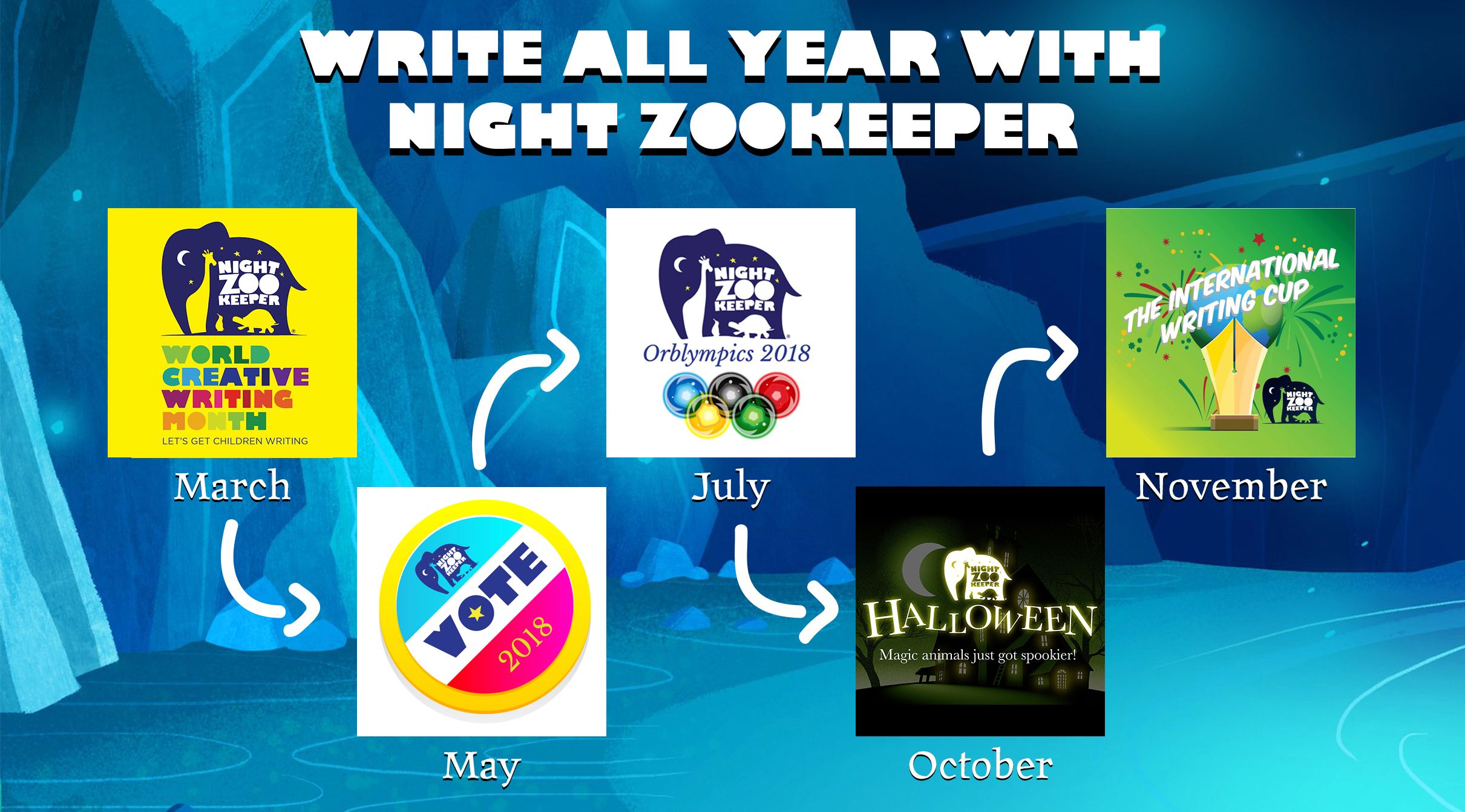 We make sure students are able to easily join in with a variety of engaging writing challenges, competitions, and resources throughout the year. Our interactive writing curriculum allows students to engage with a fun and supportive writing community while inspiring them to write.
If you are interested in gamified learning, edtech, creative writing, and inspiring confidence, and a love of reading in your primary-aged students, check out our calendar of events below.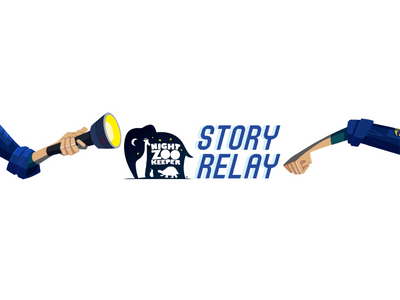 January: Story Relay
Classes across the world work together to write an original Night Zookeeper story over the course of the month!
March: World Creative Writing Month
Each March, we inspire students from over 30 countries to collectively write millions of words for World Creative Writing Month. It is certainly our biggest competition, but it is by no means the only exciting event on our calendar!
April: Star Writing special: have your short story published!
In April we will give students the opportunity to have their 500-word story featured on the Night Times! Plus, one lucky author, will win signed copies of the Night Zookeeper storybook series.
May: The Night Zoo Mayoral Elections
Students will learn about persuasive writing, politics, and more in this fun event that will capture the imagination of your whole school. Children love inventing their own mayoral candidate for the Night Zoo, writing a manifesto, and voting in a global election.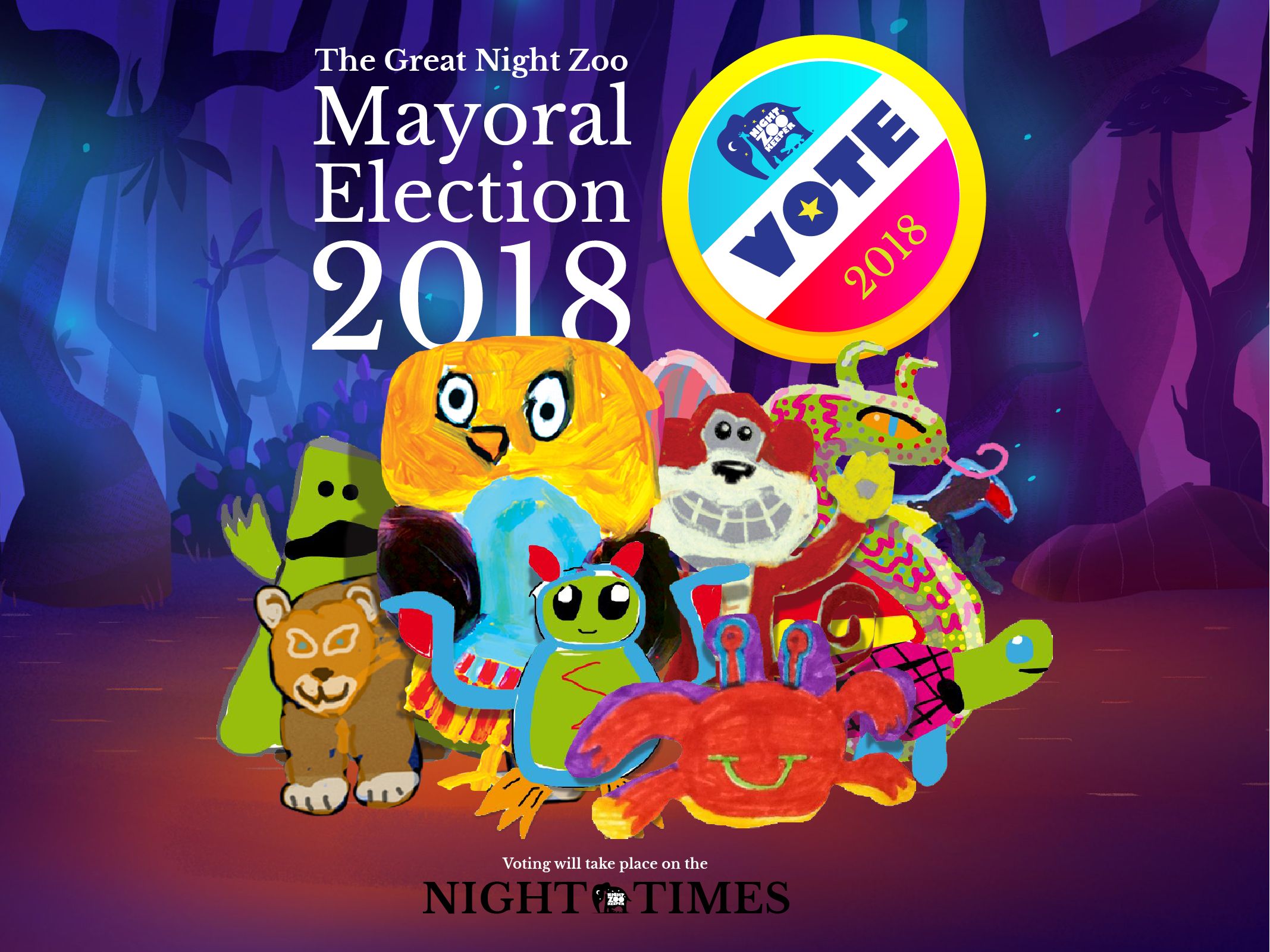 July: Orblympics
We have developed a writing tournament that challenges students to take part in a range of activities throughout the month, helping them to build their confidence in a gamified learning environment.
September: September of Skills
We will be providing a series of online lessons and offline resources based around popular writing skills to master, such as punctuation, using pronouns, and adverbials.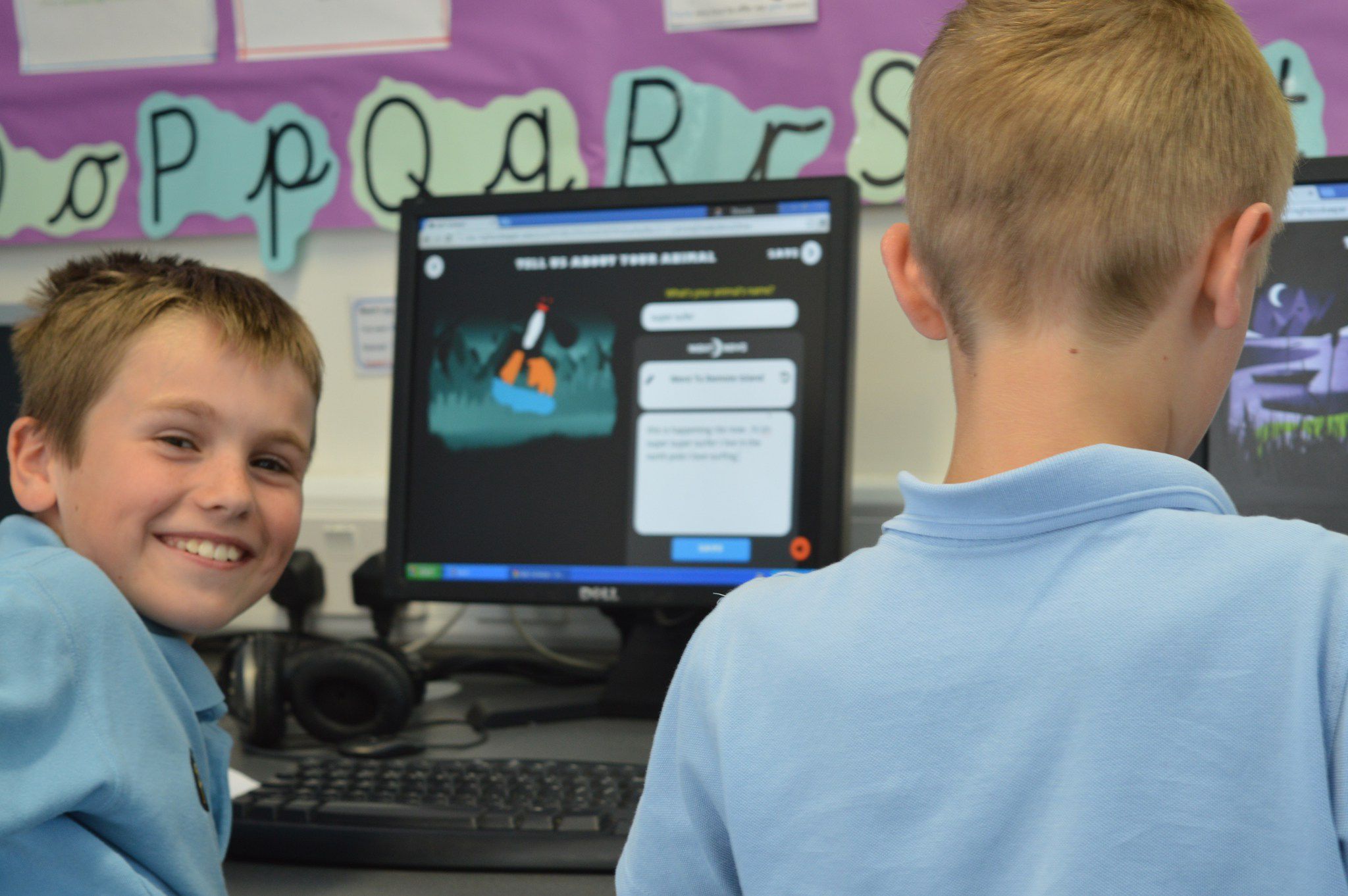 October: Halloween
We've created a range of spooky Halloween lessons to get students motivated to improve their writing at this time of year, and there will be thematic challenges with some great prizes!
November: The International Writing Cup
Your class can compete to be the number 1 writing team in the world. Students are challenged to write their best reports, stories, poems, etc throughout the month in order to find their way into the International Writing Cup final!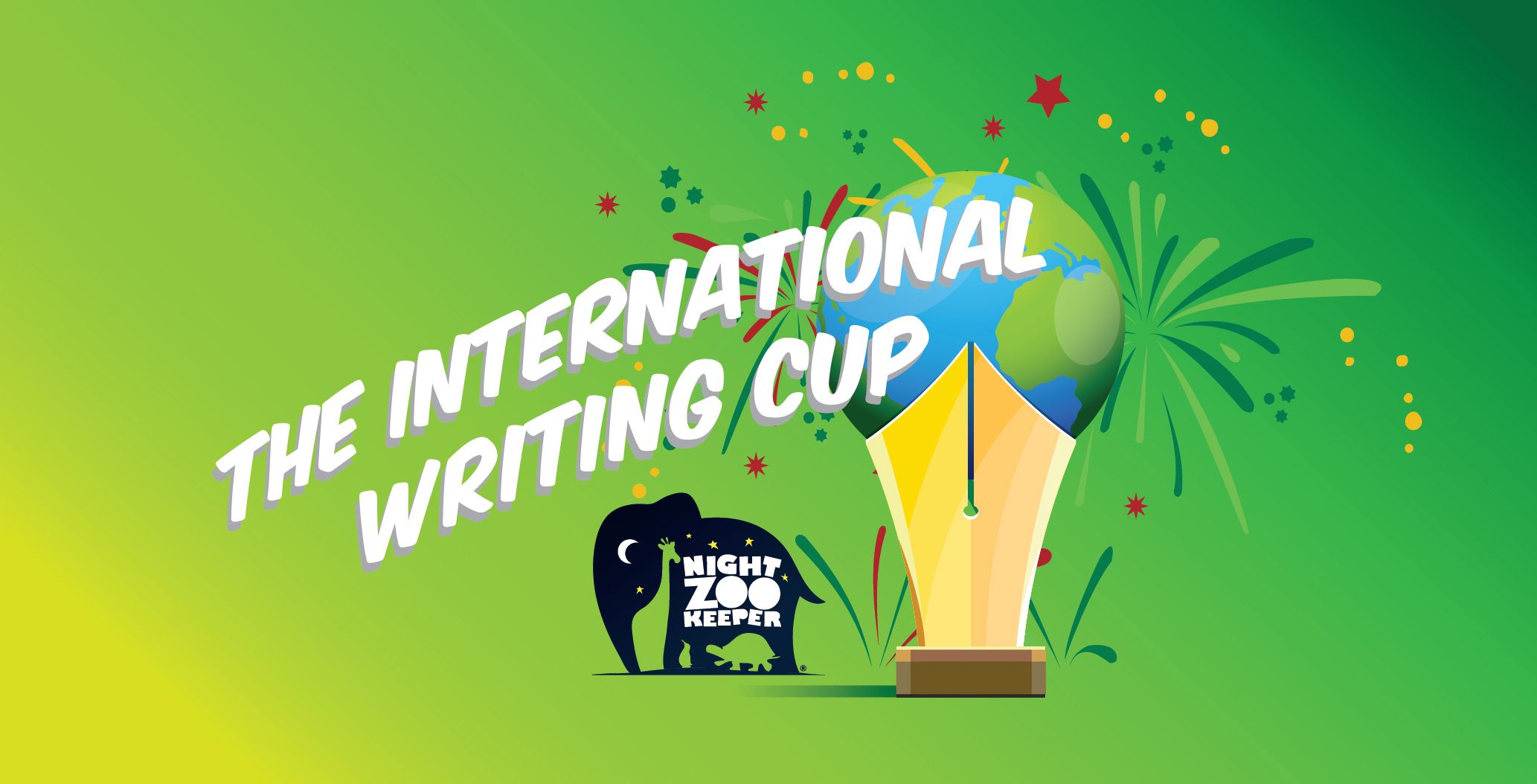 Christmas resources and activities
We will provide you with themed Christmas activities in the lead-up to the holiday season. We will also give students additional challenges to get them excited to carry on writing at home during the holidays.
December: Teacher of the Year Award
As the year comes to an end, we ask students to nominate their favourite teacher by writing a short explanation of why they deserve to be crowned Night Zookeeper Teacher of the Year. It is a fantastic opportunity for teachers to read exactly how much they mean to their students. Last year's Teacher of the Year was also thrilled to receive an iPad Mini and a class set of books!
You can try out our educational reading and writing program with your students with a free trial account!
If you have any questions please drop me an email at [email protected]