Take a look at our Parent Guide for information on how to get started. We've also listed steps for you below:
How to get your children started:
Visit nightzookeeper.com and click the "Child Login" button.
Next click register and enter the usernames you have given. They can then create their own password.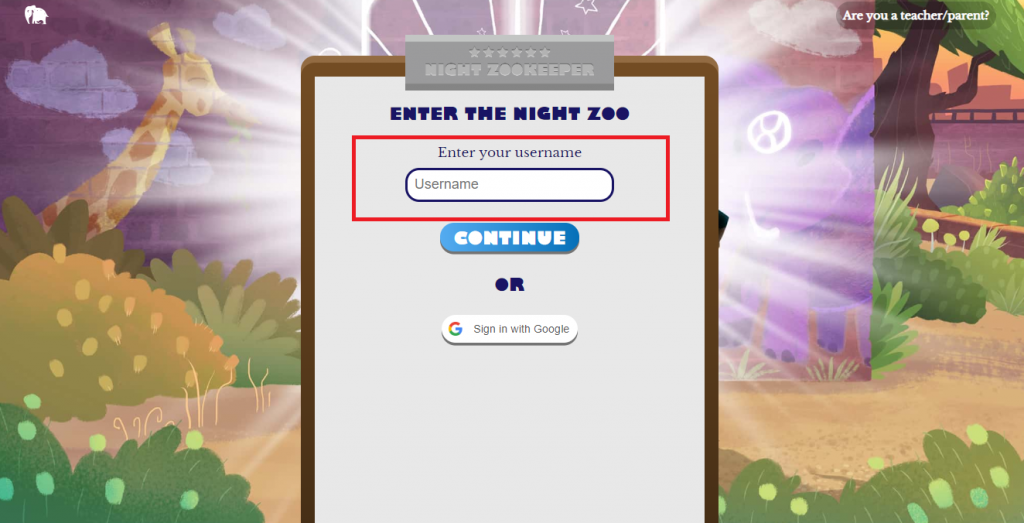 Try and make sure the password is easy to remember for the child.
The Tutorial
Next children will get to create their own unique Night Zookeeper avatar. This will be displayed next to all the pieces of writing they produce. It can be edited later.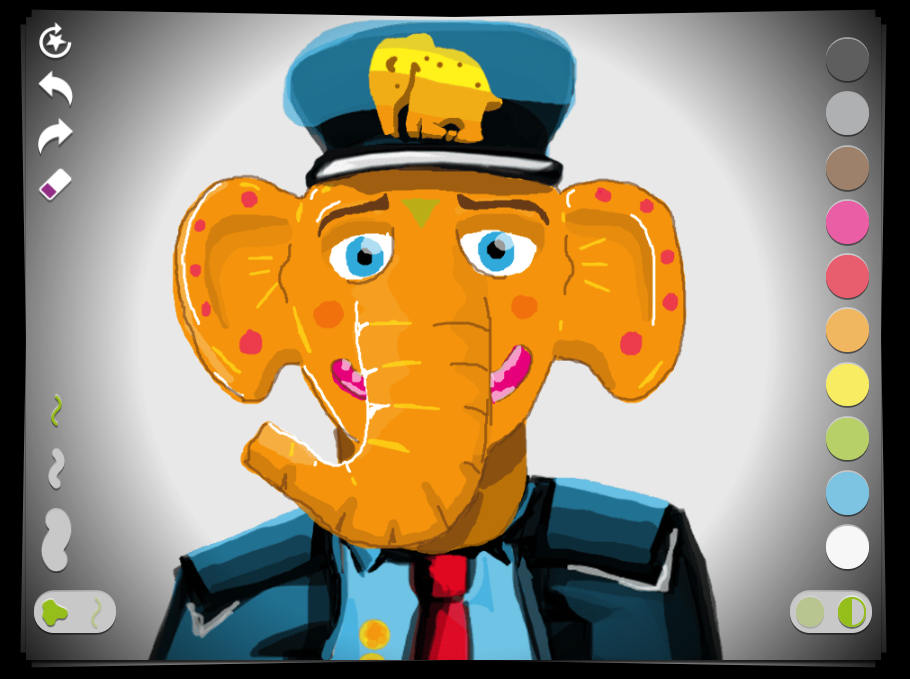 Once completed children will then arrive at the main menu, where they can launch all the different activities on nightzookeeper.com. First ask them to click 'Your Zoo'.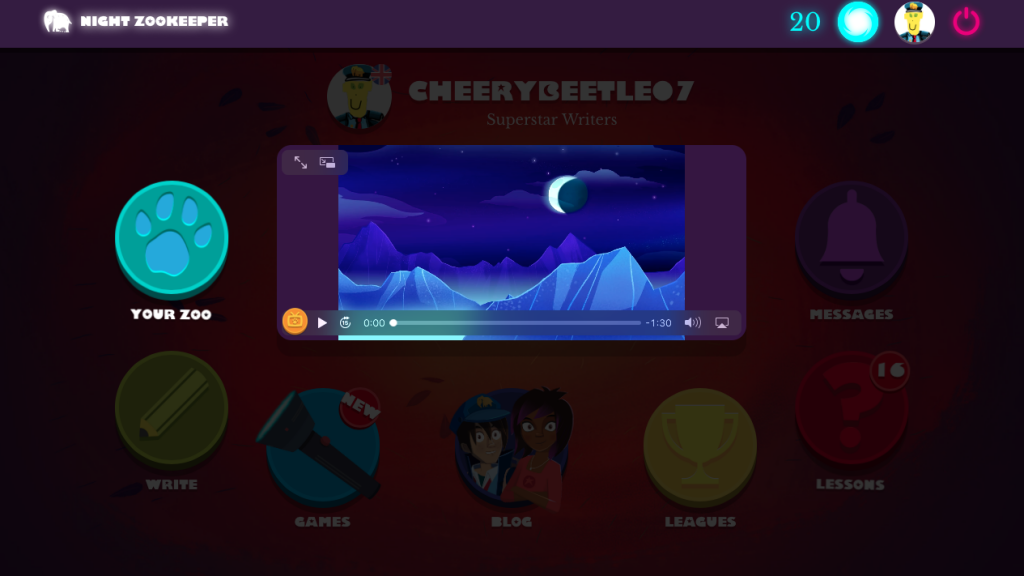 Here they'll be challenged to create their first magical animal to live in their Night Zoo. They'll answer questions about it, give it a name and write their first animal report.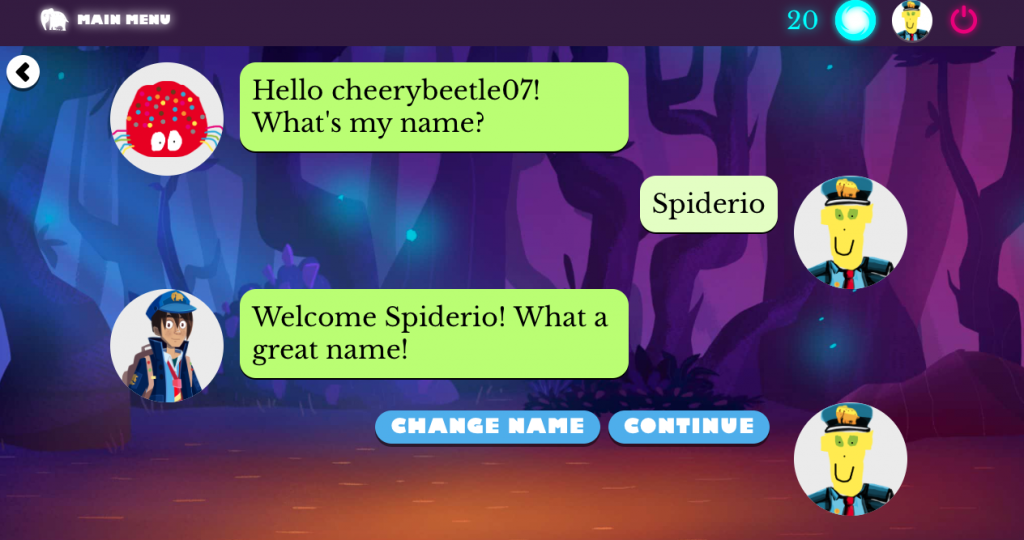 They will be given goals to try and achieve in their writing, such as writing a certain number of words, adjectives, verbs, paragraphs etc. The website automatically assesses the writing to determine if children achieve the goals. The goals are different based on the age of the student.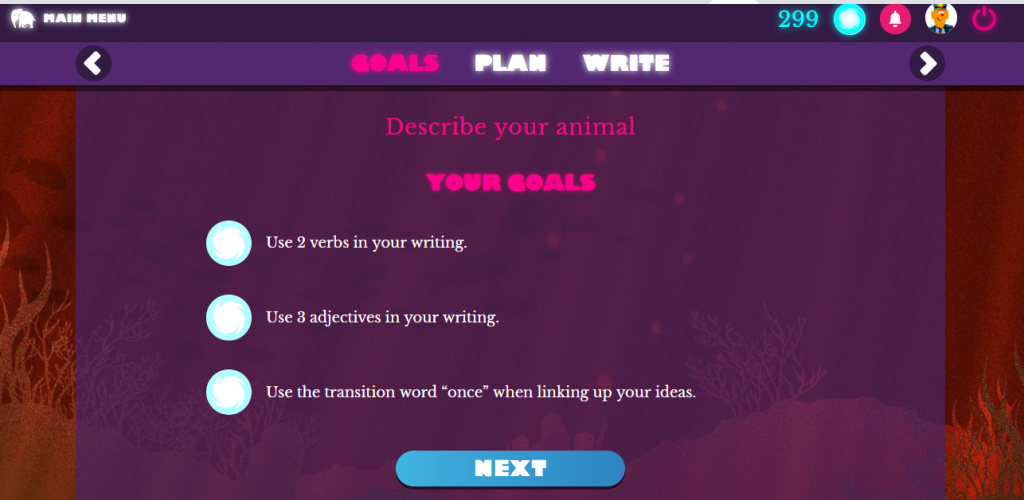 Writing Page
When children achieve goals, they get orbs.
How can students use orbs?
Orbs are points that children can use in the Night Zoo to collect other animals and to customize their own animals in the shop.
Special Lessons & Comments from Night Zookeeper Teacher
Children will receive notifications when they receive special lessons and comments from the Night Zookeeper teachers.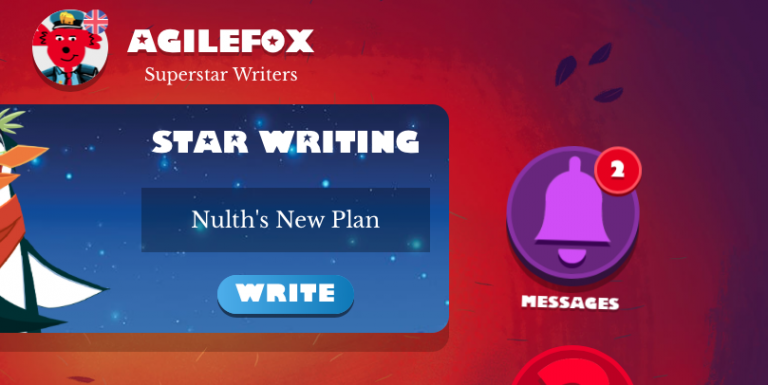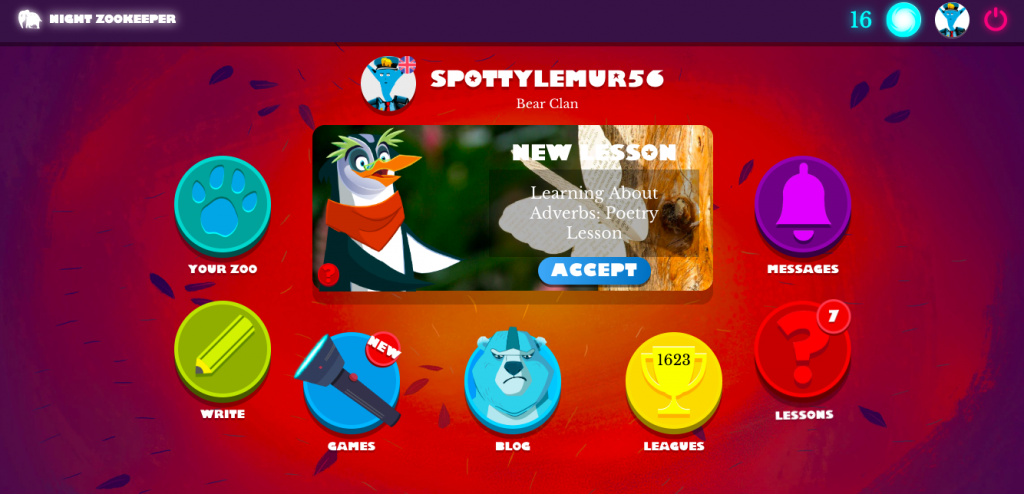 After the tutorial
After children create their first animal they will begin to receive age-appropriate automatic writing and quiz challenges that they must complete, as they create and collect more animals and grow their Night Zoo.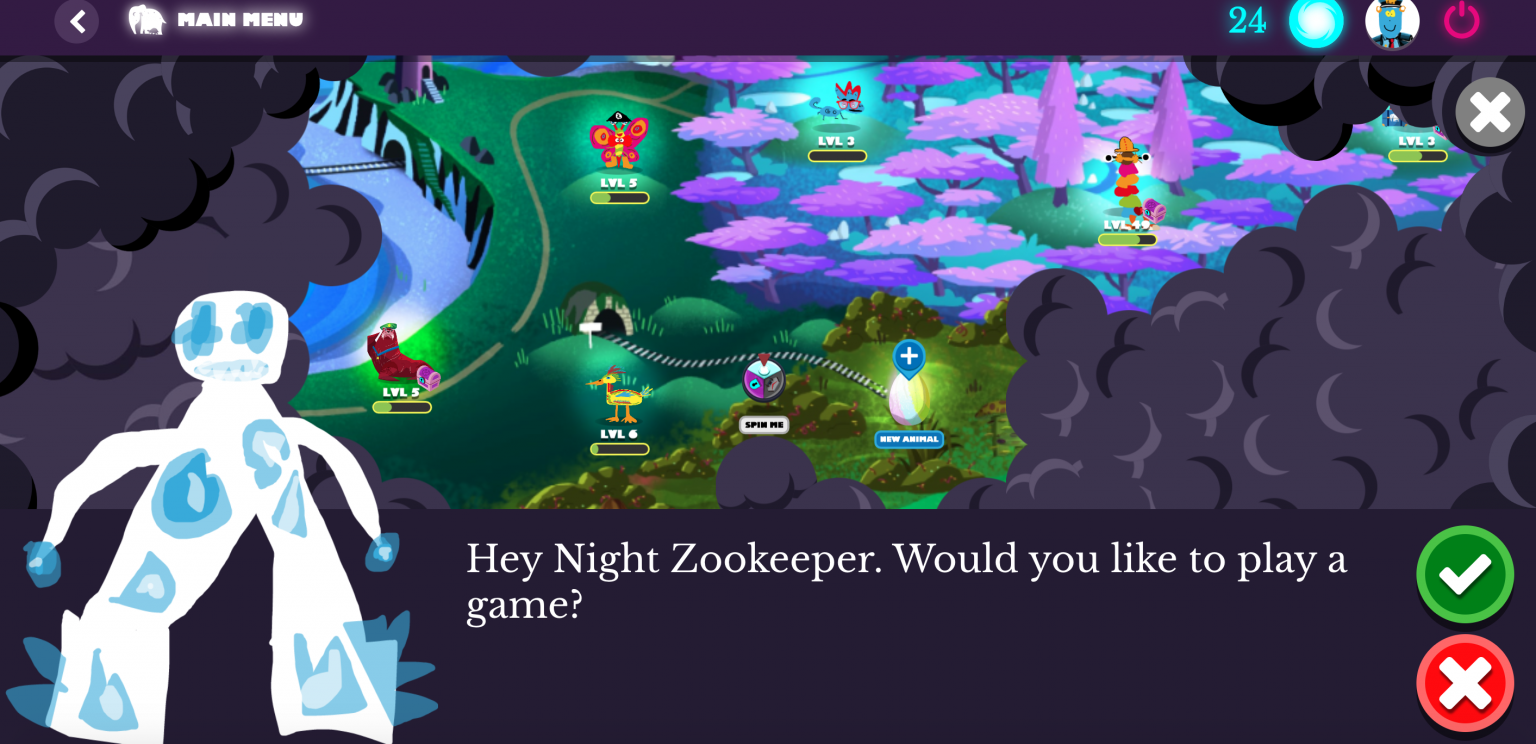 Missing Word Challenge
Reading Comprehension Challenge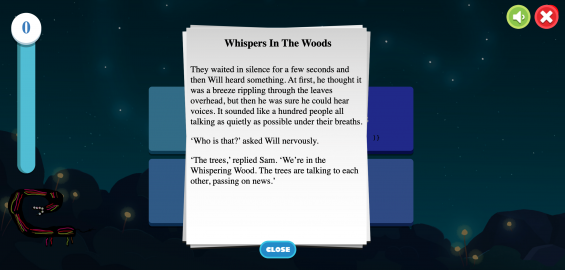 Word Game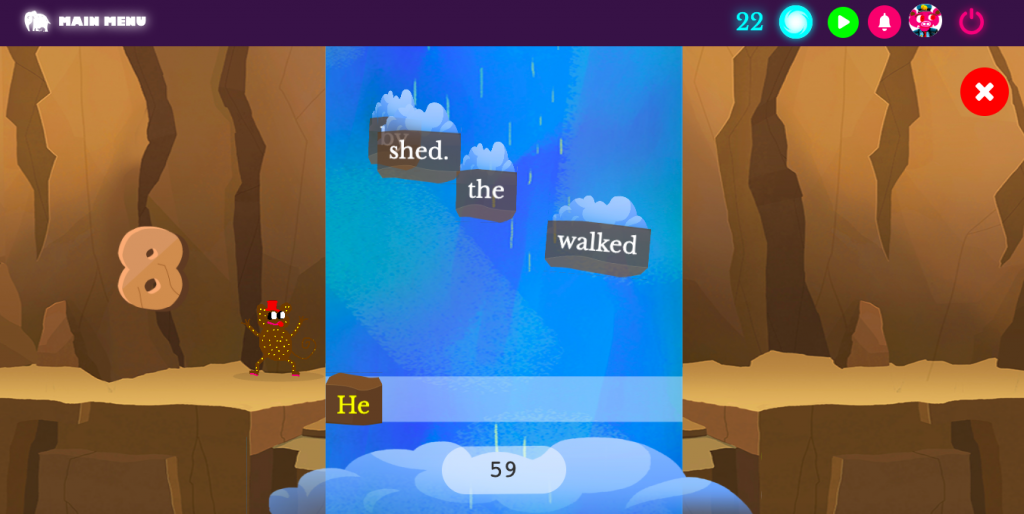 Awards
The more writing your children do, the more writing awards they will get to collect. These give them points to continue growing their Night Zoo.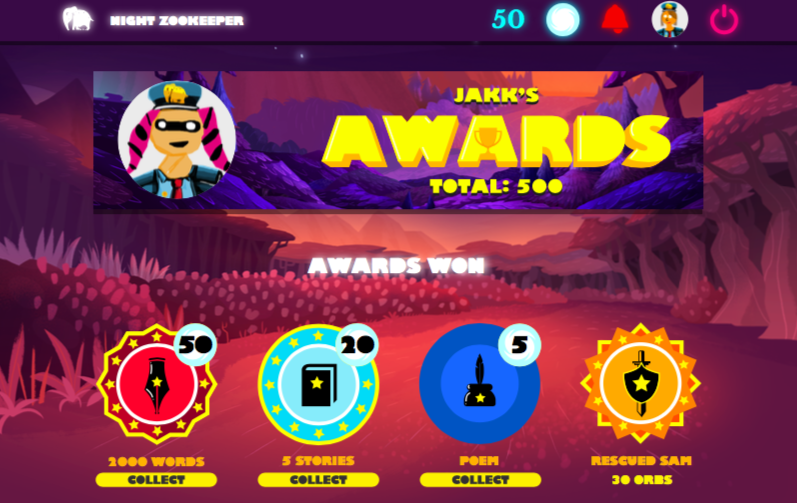 Writing League
For extra motivation your child can also check to the Writing leagues to check how their team is doing, and see the current top 100 writers from around the world!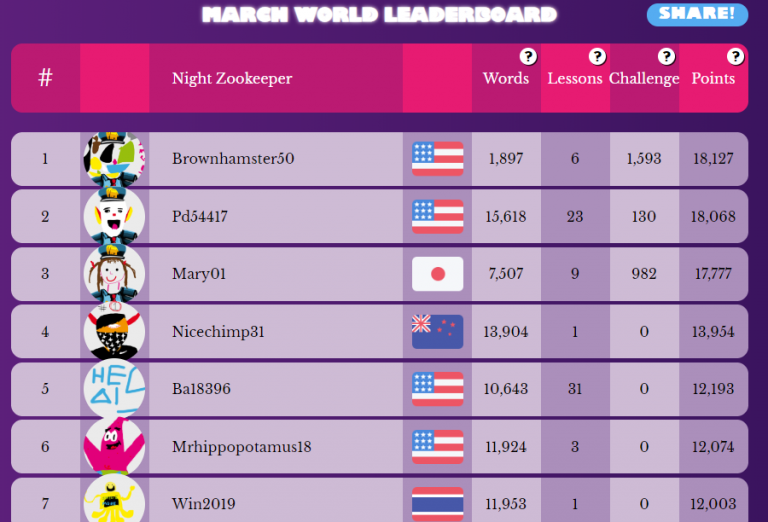 You can always show your child this Night Zookeeper video before you start, to get them extra excited!
You can also take a look at our Parent Guide for more information on how to get started.
Any questions at all, please email us at [email protected]