On nightzookeeper.com, we are always looking for new ways to make writing fun for kids. That's why throughout the school year we run lots of fun competitions to get students to practise all kinds of writing as well as to help them learn about different subjects.
Every May we run the "Night Zoo Mayoral Election", which challenges students to create their own Night Zoo Mayor character, alongside their manifesto for the Night Zoo. This helps students to practise persuasive writing, and at the same time learn all about citizenship.
Our "Night Zoo Mayoral Election" resources, both online and offline, take children through the whole election process and get students to think about democracy, citizenship, and why we vote.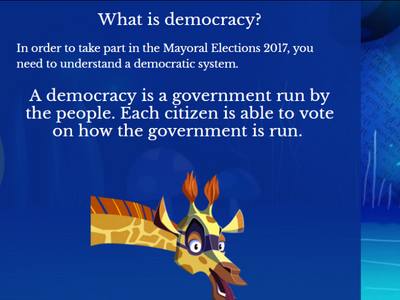 In our collection of lessons, we start off by asking basic questions such as "What is democracy?" and ask students to research and write about their own country, and then "what is a Mayor, and why do we need one?"
We then delve a little deeper, helping students to understand, "What is a manifesto?" and ask them "What are good characteristics for a Mayor?"
We then go into problems a Mayor might encounter such as "How would you prevent littering in the Night Zoo," and ask students to imagine themselves in these situations and write up their proposals.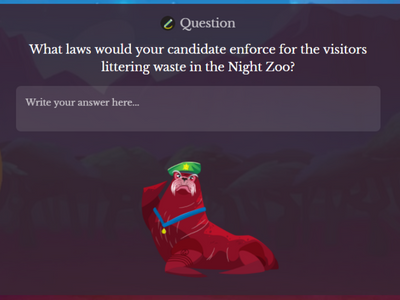 All of these citizenship lessons culminate in students creating their own manifesto and Night Zoo Mayoral character. These are automatically shared on nightzookeeper.com with students around the world, who can then vote on their favourite character and manifesto.
We think it's a great series of lessons to teach children about citizenship and elections, and can inspire some fantastically creative pieces of creative writing too!
To take part, all you have to do is register for a free nightzookeeper.com account. Check out our reading and writing program!
For downloadable pdf resources and a manual for our citizenship project, just click on the link: Night Zoo Mayoral Election Manual
Do comment below if you have any other good ideas for teaching citizenship!
Follow us on social media: