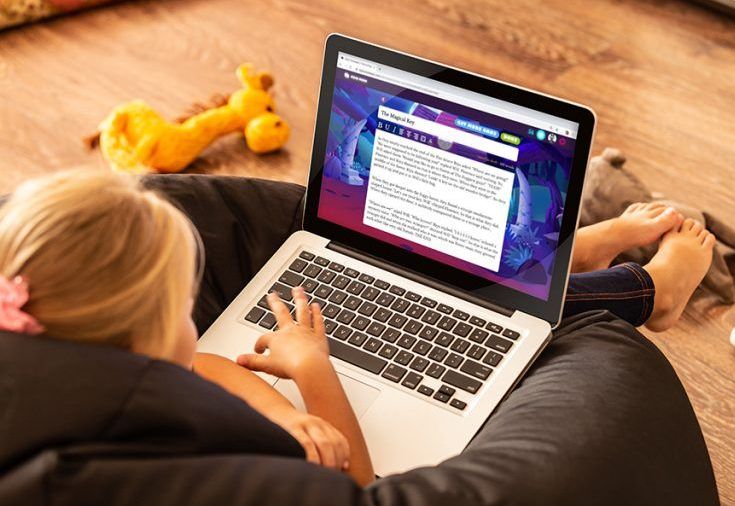 There are plenty of reasons to encourage your kids to love creative writing. The skills gained from creative writing ultimately contribute to language mastery. Whether you're telling a good story, invoking feelings in a poem, or including all the facts in a report, language helps us communicate with other people and connect and share knowledge with them. In essence, when one learns how to write creatively, they are also learning how to better communicate with the world around them. In doing so, encouraging your kids to love creative writing also boosts other key aspects of a child's development:
It blossoms imagination and creativity
The key word in creative writing is creative! Creative writing allows children to have fun with writing. Allowing a child to push the limits of their imagination will encourage them not only to be thoughtful and creative, but also to take and apply that creativity to other areas of their life. When a teacher (or Night Zookeeper, for that matter!) gives a writing prompt, often they're asking children to imagine a new character or world, or even to describe their favourite books, movies or places. They are getting the chance to explore and develop their own preferences while also being able to create something outside of themselves. This encourages them to think of the bigger picture and navigate where their preferences sit (or don't sit!) within it.
It boosts self-esteem and confidence
Creative Writing opens up a portal of self-expression within a safe space. This is a world your child has created, allowing them to be free to express themselves without outside judgement. With creative writing, children get to create the rules and navigate where they go. This is incredibly important towards forming a child's own unique voice.
When in a classroom or tutoring setting, creative writing also champions constructive feedback, which when done correctly, can be incredibly effective in boosting self-esteem. It will also encourage the young writer to give thoughtful feedback towards their peers, which in essence also teaches them how to think critically while providing thoughtful, helpful and constructive feedback. Learning how to communicate and provide feedback usually goes conjointly with the academic creative writing process.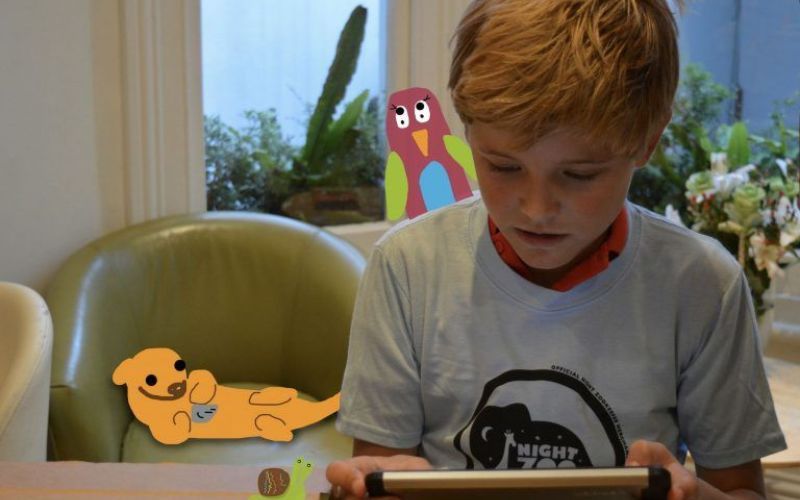 It builds communication and persuasion skills
The more your child writes, the better and more practised they become at developing their skills. Through practice and working on feedback, improving writing skills inevitably allows a child to produce all forms of writing with more well-rounded reasoning. They will also take more creative approaches towards this reasoning, which can eventually help in their cover letters for schools and jobs. As stated earlier, mastering feedback will also be useful for a child to apply across other subjects, as well.
Ultimately, it will also encourage your kids to keep writing!
Bringing positivity and fun back into your child's writing will encourage them to keep going! Creating a safe space where their voice and creative freedom are championed will only encourage them to write more. Thoughtful feedback also will encourage them to improve and get better, which in turn, will make them more confident to produce better work. Essentially, creative writing brings the magic and fun back into writing – and who can argue with that logic?
Want to encourage your child to love creative writing? Night Zookeeper offers a comprehensive program that champions creative writing. Your child can become the next budding young author after using our reading and writing program. Sign up today!
Follow us on social media: