We're working on lots of exciting updates to our website at the moment. Here is a summary of what to expect during the next couple of months:
New Menu Page – Launching March 2018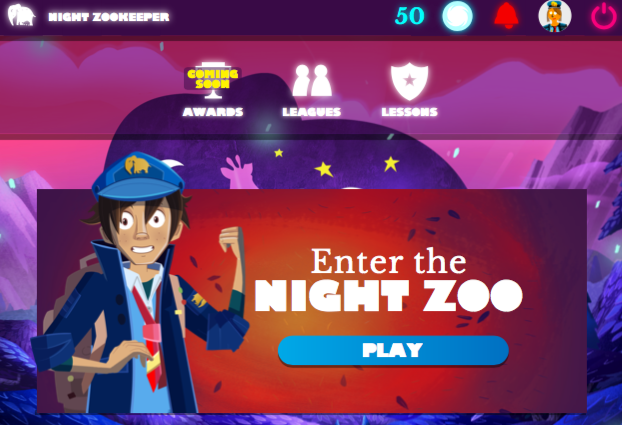 We're launching a new student menu so that, students can navigate around the website easier than ever before. This page will be full of new activities that will regularly update every month! There will always be something new for your students to write about all year round!
New Awards Page – Launching April 2018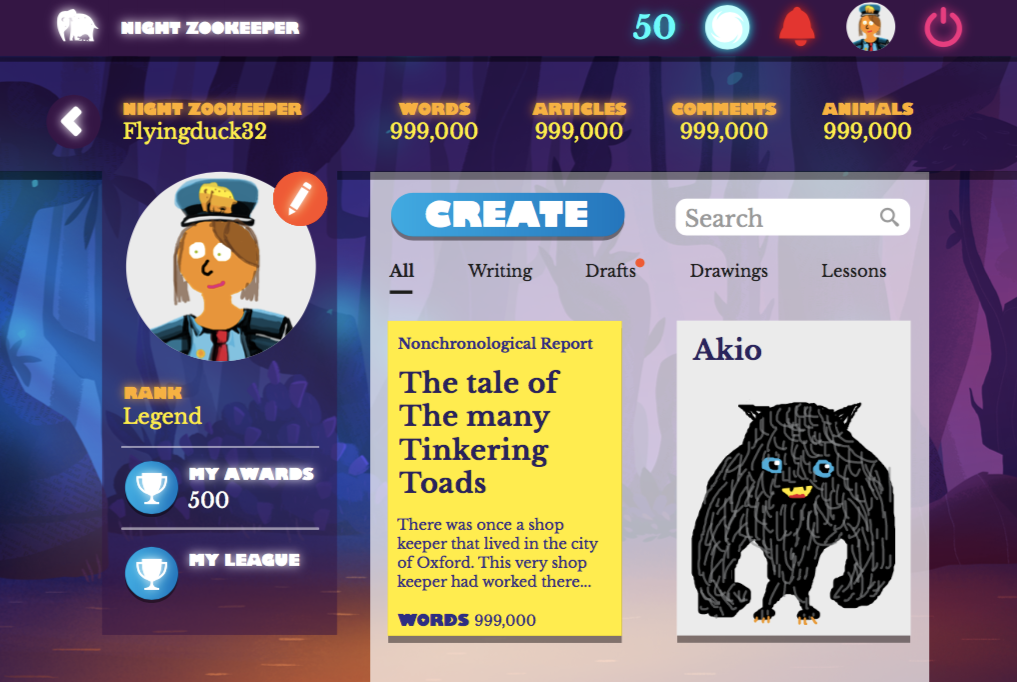 This new feature will track student achievement across the website. It will clearly show the upcoming tasks that children can complete to achieve a new badge. We will be launching the feature with over 100 badges.
New Profile Page – Launching April 2018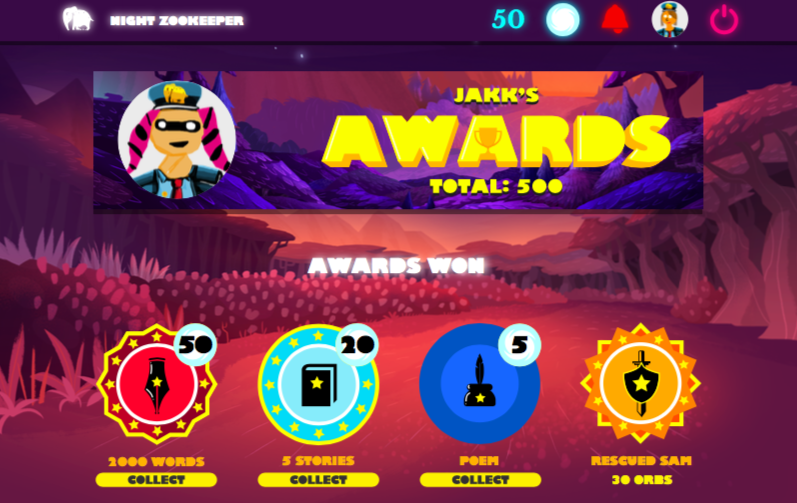 The updated student profile page is incredibly exciting because it will make student writing a lot easier to access. We have adapted the page to showcase every piece of writing a student has produced to date. We will then be able to highlight pieces of work that students should revisit to redraft, edit and improve. This will effectively be their own personal blog.
We will be using this page to give students feedback on their performance with some key stats. We will also provide give them the chance to change the theme of the page and really take ownership of their account. We're excited about how this page can grow and develop into a portfolio that students can be really proud of.
New teacher blog – Launched March 2018
What to look out for on our new blog: This will be full of ideas for how you can use Night Zookeeper in your classroom. There will be lots of practical resources and activities shared on the blog, which we hope will save you planning and resourcing time.
We'll also be asking the Night Zookeeper community to provide guest blog posts on everything from tips on teaching writing to creative thinking skills. We're excited to see how this blog blossoms into an amazing resource for teachers to use to support their practice on a weekly basis!
More new features to look out for in April/May 2018:
New teacher dashboard with a 'publish all' comments and drawings function.
New writing tool with instant feedback for children
New reports for teachers providing data on student performance
Want to look forward to these and any future updates to the Night Zookeeper program but haven't yet subscribed? Check out our reading and writing program today!
Follow us on social media: