I've been working on nightzookeeper.com for over five years now and I have visited hundreds of primary and elementary schools during that period, to work with teachers in a variety of settings. This experience has given me an insight into lots of different approaches schools have taken when adopting technology in their schools and classrooms.
These five approaches tend to be the most popular, in no particular order:
A desktop computer room which is booked on an hourly basis.
Interactive whiteboards in each classroom plus devices for teachers such as iPads and laptops.
Laptop and tablet trolleys that are shared across the school.
One-to-one devices per student across the older age groups in the school.
One-to-one devices across whole schools and whole districts.
I have seen a great number of teachers work in all of these different environments to great effect. It's been incredibly inspiring over the years, to see the love and joy that technology has brought to educating young children. It has really encouraged me to stay heavily involved in the EdTech sector of elementary education.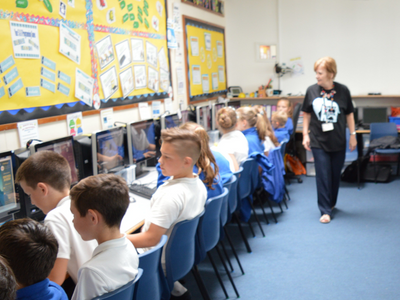 It goes without saying that technology can't instantly make someone a great teacher. However, a great teacher using the power of technology to enhance learning during a lesson is amazing to be apart of! I have had the pleasure to work with a great many of these teachers throughout the past five years. They've given me some wonderful tips on how to get the most out of the technology available in their schools.
Here's just a few for you to try in school this week:
Tip 1 (from @filteredsun): Try it out first!
"Before you use any new technological program in the classroom, try it out first by imagining the perspective of your students… By doing that, you can anticipate the kinds of questions and issues that will arise with your students, which is a huge time and sanity saver."
Tip 2 (from @hayes_melisa): Don't be afraid to get messy!
"I would say don't be afraid to get messy and embrace the organized chaos. Empower kids with the voice and choice of showcasing their own learning. It's important to model appropriate digital citizenship through appropriate use."
Tip 3 (from @giftedgem): Utilize centres.
"Since I do not have a one-to-one ratio of tech to students, I utilise centres. As in using NightZookeeper.com, I will have three centres, one for 'pencil on paper' journaling, one for illustrating, and one for creating and writing on the website. The centres rotate–Monday introduce, Tuesday through Thursday rotate groups through the centres, and Friday is extra for any incomplete work. At the 'tech centres,' I will have four tablets at a roundtable."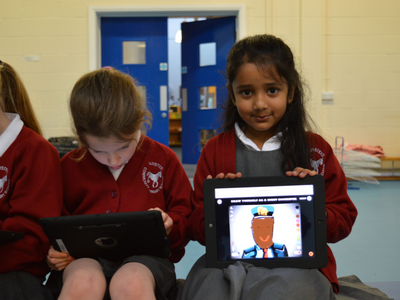 Tip 4 (from @jmpneale): Check it works on your school network.
"Check the app or programme works in your school on your hardware, including headphones! New tools can sometimes be blocked by network filters or perform badly on your school wifi connection. It is important that you try out all new tools before attempting your first lesson with the students."
Tip 5 (from @ecotton44): Experiment as a student.
"This is so important when introducing any new technology in your class. I would encourage anyone that is going to introduce a new tool, to always play as a student along with your whole class. This really helps them to understand your expectations and what you would like them to get out of using the tool."
Tip 6 (from @filteredsun): Who are your tech wizards?
"Find out who your tech wizards are in the classroom – it's always great to have some more help when trying to get something up and running."
I have seen this approach implemented with a group of 'digital leaders' in many schools across the UK. It provides a great support mechanism for younger students, but also for teachers that may be able to lean on students for support when explaining new concepts to students. I also find that it really gives the digital leaders a sense of responsibility and deeper understanding of the programs they are using. If anyone would like more information on how to get this set up in your school, you can contact @chrismayoh on Twitter.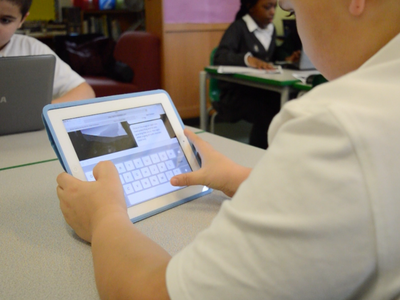 Tip 7 (from @msroberts130): Use tech to introduce gamification.
"Using technology in my class provides different opportunities to make learning more fun and enjoyable in terms of teaching similar concepts in new ways. For instance, delivering teaching through gamification, taking students on virtual field trips while providing effective writing opportunities that meet everyone's needs. All the students in Room 130 are engaged."
Tip 8 (from @MrTowse): Decide on clear goals.
"Embrace IT, make IT visible and decide what goal you are trying to achieve. Are you aiming to teach content through tech or are you teaching core technology skills?"
Tip 9 (from @Mrs_Ennis_OMS): Take it slow at first.
"Focus on a couple of tech tools at a time. Don't overwhelm yourself or your students. Try new things. Let the kids try new things. Anything that the kids feel they can take ownership of is so useful. For example-night zookeeper and their own blogs."
Tip 10 (from @capper2teach): Practice the basics first.
"In the younger grades focus on teaching them the processing skills they will use the most. Cut, paste, change fonts, add pictures, colours, etc. I start with basics on google classroom and then how to create docs then slides starting with those skills."
I would like to thank everyone that contributed to this amazing list of tips! I hope these will help those of you getting started on their tech journey in the classroom. Also, we would love to hear from more teachers if you have any tips to add.
Please join the discussion by posting them in the comment box below!
If you haven't given Night Zookeeper a try in your classroom yet, check out our reading and writing program today!
Follow us on social media: