Summarizing is a great skill for young children to learn, as it teaches them to identify and present the most important information from long texts in a concise and accurate summarized text.
Learning how to write a summary can be tough, but we're here to help - keep reading for our top tips, activities, and a free resource!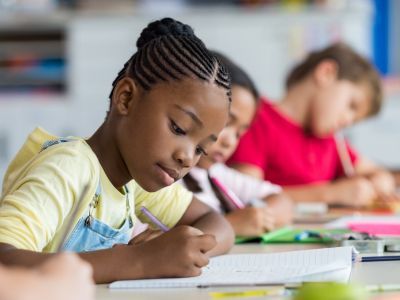 Benefits of summarizing
When summarizing a text, it's crucial for young learners to focus on extracting the most relevant information and expressing it in their own words. They should identify key points, best lines, or essential terms, while excluding unnecessary details.
Your child can employ various techniques to craft a good summary, like highlighting key sentences, and using subheadings as a guide to what topics should be mentioned. However, they should avoid merely copying the original text, as the goal is to condense it in terms of both content and length. Your child will have to paraphrase the key points of the story they're summarizing in order to avoid plagiarism. Something else to keep in mind is the summary length - a summary should consist of a short paragraph, or around three to five bullet points.
When presenting a summary, it's vital to acknowledge the source of the information and provide proper citations, whether summarizing a news article, research paper, or literature review. This not only gives credit to the original author but also upholds the credibility of your child's work.
Some of the key benefits of writing a summary include:
It shows the difference between essential and non-essential information
It helps children identify themes in a text
It encourages children to learn to split up details from main ideas
It shows young learners how to focus on key words and phrases
It improves a child's memory of a text
It boosts reading comprehension skills
It encourages children to work on their summarizing skills, which are useful in every subject area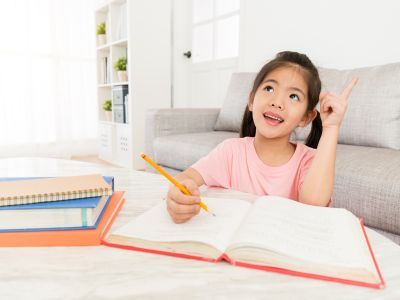 Summarizing activities
Write headlines
For this activity, you'll need to invite your child to read a short text and then write a headline to summarize the text's central theme.
Character, goal, problem, solution
In this game, your child must read a short story and write the answers to each question using one concise sentence.
Character - Who is the main character in the story?
Goal - What does the main character want to achieve?
Problem - What problem do they face?
Solution - What happens in the end?
Story pictures
In this activity, you'll need to read a picture book (or even just a chapter of one) to your child without showing them the pictures. Once you've finished reading, you can go through each image and use it to summarize the main characters and events in the story.
Highlighting
Give your child a short non-fiction text and ask them to use the text's title to find and highlight all the most essential words and phrases throughout. For example, you could use a short text about an animal. Then challenge them to highlight the most important facts they can find about the animal.
Free resource
You can practice reading comprehension skills with your child by downloading this fun activity pack based on the first book in the Night Zookeeper series.
Note: this is the same PDF available across all the Reading Comprehension section.