Young children often struggle with knowing when to use capital letters in their writing.Learning when to use capital letters is an extremely useful skill. Correct capitalization doesn't always come naturally to children, which is why we are here to help! There are many different instances when capitalization should be used in writing.
Reasons to capitalize letters
There are a wide variety of reasons to use capitalization in writing, so we've come up with a list to help your child. This list is a great starting point for knowing when to capitalize letters in writing. Here is our list with examples for them to reference: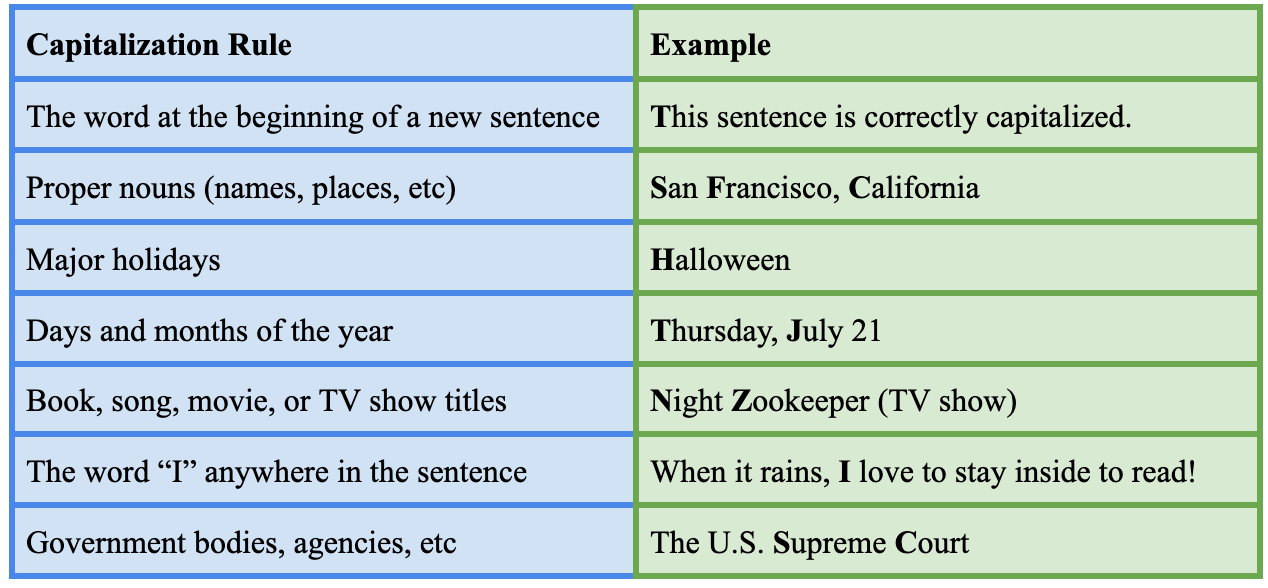 Activity & Resource
Now that we've provided examples for many cases in which your child writer should capitalize letters in their writing, they are ready to get started with the activity we've prepared!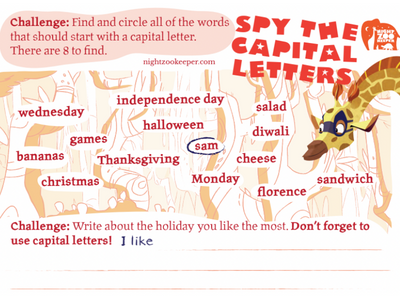 Get this resource as a PDF
Download