Assessing students' writing isn't always the most enjoyable of tasks for teachers; hours spent scouring writing searching for adjectives and commas used in the right places. That's where 'Reports' comes in; one of the new features on Night Zookeeper that we are really excited about. This tool is readily available from your Classroom Dashboard and provides you with data on what your students are including in their writing.
Our report system analyses all the writing your students produce on nightzookeeper.com, counting up how many adjectives, adverbs, speech marks, paragraphs, etc they are using and highlighting them in red if they are falling behind other students.
It is helpfully broken down into different categories.
General: Related to general effort students are putting into nightzookeeper.com by showing how many words and articles they have written, how many comments they have written (feedback to other students), and finally how many lessons and Star Writing challenges they have completed.
Vocabulary: This page analyses the writing in more detail, showing how many adjectives, adverbs, verbs, and conjunctions students have used.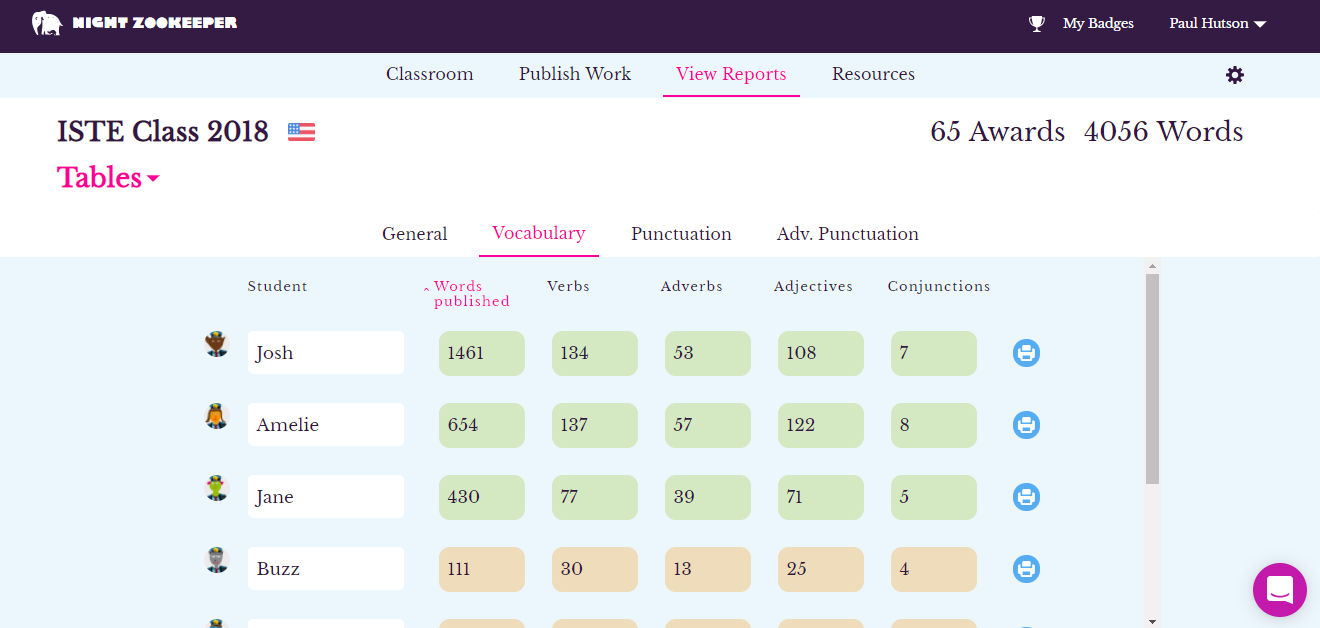 Punctuation and Advanced Punctuation: Both these pages show the punctuation students are using, such as full stops/periods, commas, paragraphs, and speech marks.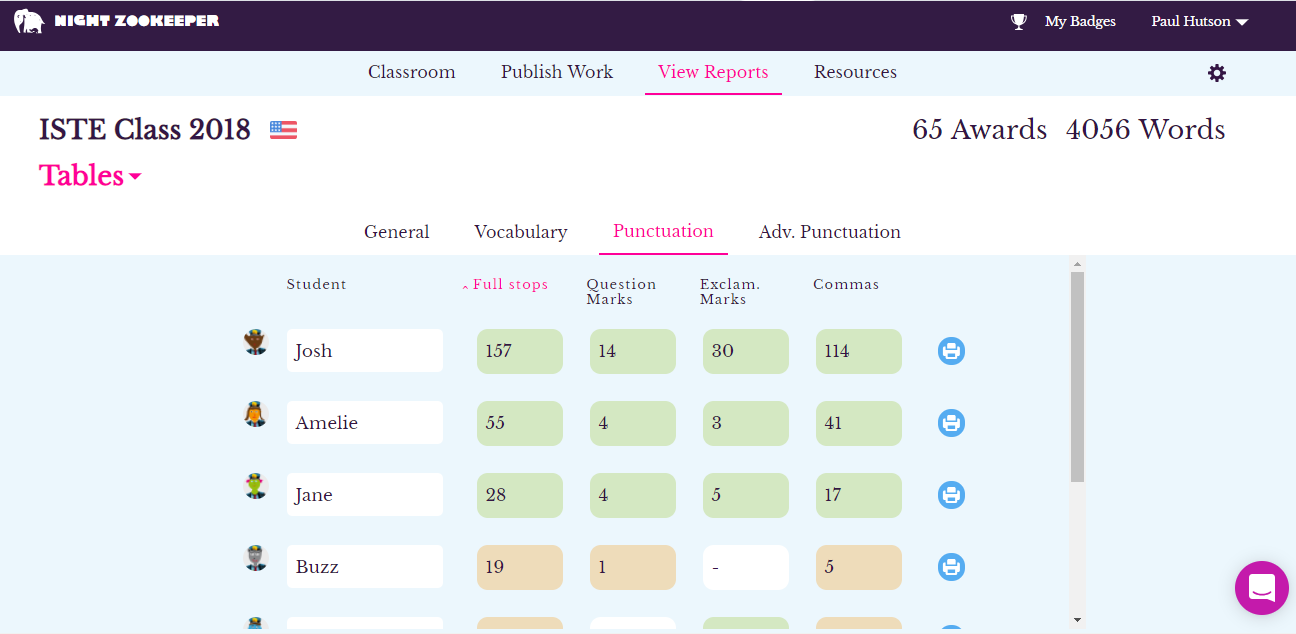 You can easily identify the areas that students need to improve or need practicing. Then from our Lesson Hive you can find an abundance of lessons designed to teach students how to improve these areas.
For example, if your students aren't using paragraphs in their writing then our 'Paragraphs' lesson will help you out straight away.
It has information on what paragraphs are and how they are structured; following by opportunities for students to apply their learning with a quiz and a writing task. This should hopefully then encourage them to use paragraphs in their own writing and you will be able to track their progress easily.
Our writing program for kids has a list of lessons that will perfectly tie in with our Reports feature to help you encourage your students in their writing journey.
Below is a list of lessons that tie in perfectly with our Reports feature for you to send to your students straight away!
And so much more if you "search" the Lesson Hive library.
Find out about nightzookeeper.com's different writing challenges by signing up for our children's reading and writing program today!
Follow us on social media: