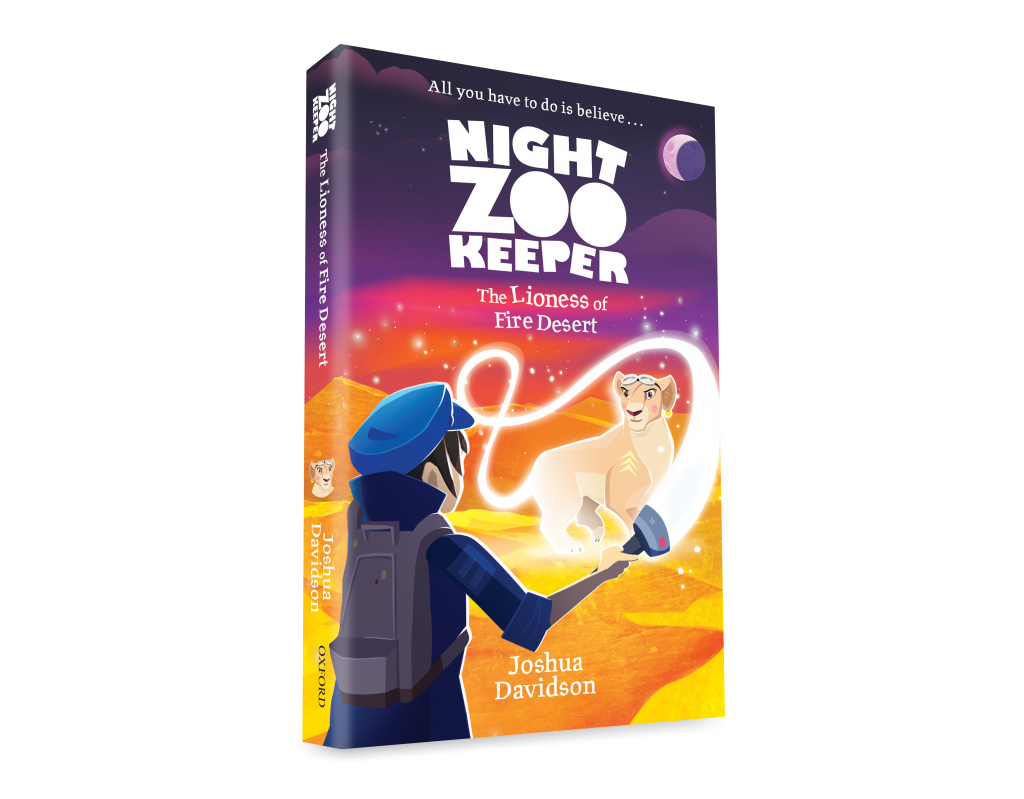 Book 2 in the Night Zookeeper series, 'The Lioness of Fire Desert' is out now and available for purchase here.
Here's the synopsis:
Joined by his friends, Sam and Riya, Will journeys to Fire Desert, where rumours of a creature called 'the Grip' have struck fear into the hearts of the animals. Even Captain Claw, a fierce lioness, seems to be acting strangely on hearing the news. The animals look to Will to save them, but does he have the strength to overcome his fears, and become the hero that the Night Zoo needs?
You can order a copy from Amazon, Waterstones, or our shop, as well as bookstores in the UK.
Book one, 'The Giraffes of Whispering Wood' is also available.
A sneak preview of "The Lioness of Fire Desert."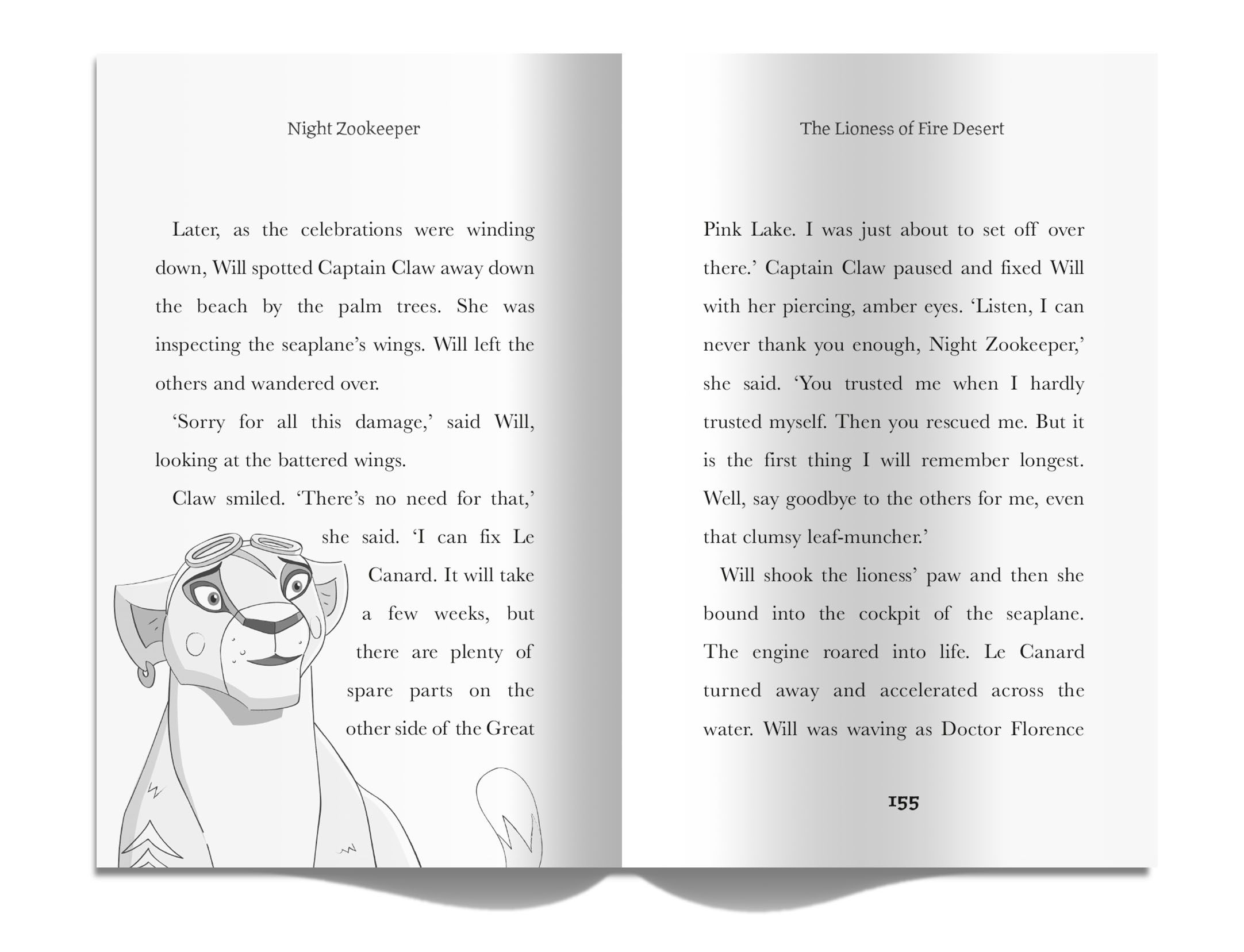 You can purchase the second book (in both print and eBook) alongside all of the books in the Night Zookeeper series here.
Check out Night Zookeeper's online reading and writing program for children today!
- Facebook
- Tik Tok
- Twitter