ISTE18 Day 1 – Highlights
We're really excited to be attending ISTE conference in Chicago this year. I'm writing this post at the end of day 1 at the conference and we have had an awesome day and met some incredible educators and colleagues! Here are a few of our highlights from our first day…
Highlights from Day 1
We took part in an excellent PLN session and met some wonderful people from the Digital Storytelling Network, Librarians Network, EdTech Coaches Network, amongst many other awesome volunteers. These PLNs are working incredibly hard to improve teaching and learning across the US and the globe!

We got to catch up with some new and old friends! It was great to see lots of people that have used Night Zookeeper in their classroom.
We took in some awesome and inspiring Keynotes towards the end of the day! We especially enjoyed listening to these student activists that are working on some incredible projects such as Gatheractivism.com.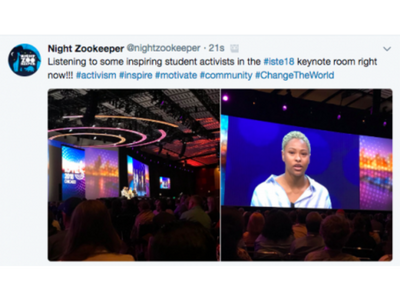 What are we up to tomorrow? We're taking part in the following session starting at 12.30pm – 4pm! If you're at #ISTE18 then please do come along and say hello!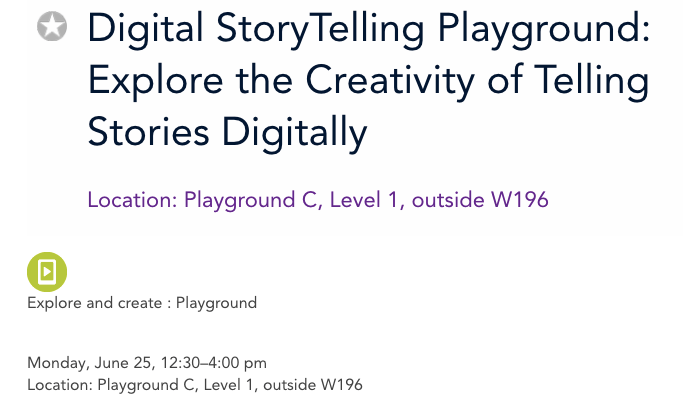 We'll also be attending Poster Sessions with fellow educators and we're super excited to attend the 'Immerse Yourself in Literacy' session tomorrow evening!
If you're attending ISTE in Chicago tomorrow and you'd like to catch up with us, please do tweet us @nightzookeeper.
If you haven't yet subscribed to nightzookeeper.com, check out our children's reading and writing program today!
Follow us on social media:
- Facebook
- Tik Tok
- LinkedIn
- Twitter
- YouTube