Five E-safety Tips for Teachers
Having created a digital writing platform that makes writing fun for kids, but crucially, uses the internet to connect their work with classes around the world, we understand the importance of e-safety for students at school. Using the internet can connect your class around the world, grow the audience for your student's work, and help your students to develop into global-minded citizens but it is an area where students should also take care. Below we have listed our top five tips to ensure students can enjoy the benefits of using the internet in their education and minimize any potential dangers.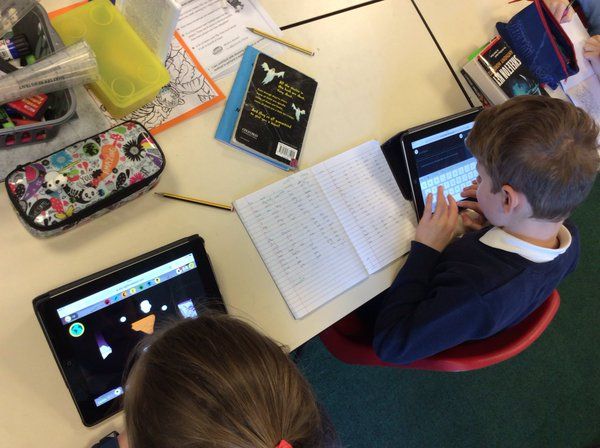 Tip 1:Personal Information: Ensure students never use their real names for their accounts alongside the name of their school or class and that their photos are not visible next to their real names on any platform that is open to the public. On nightzookeeper.com, for example we ask students to use nicknames such as "Flyingduck32" and have them draw fun creative avatars as their profile pictures.
Tip 2:Internet manners: Make sure students understand the impact of whatever they post online. The post has the potential to stay there forever and so they should always consider if they would be happy for others to see whatever they have posted in 1,10 or 50 years from now.
On nightzookeeper.com class blogs students are able to comment safely on another student's work. This is because we have a team of dedicated tutors who moderate all content that comes through the platform (including writing, drawings and comments) before publishing. This is a fantastic opportunity for teachers to help students to practise giving constructive feedback.
Tip 3:Passwords: Ensure students understand that they should never give their passwords to other students, and make them difficult enough so that others are unable guess them correctly. Learning the importance of security, and particularly passwords, is a vital skill for children to attain, someone that grows with importance in the digital world they will enter.
Here are some good ideas for passwords for kids: https://www.stickypassword.com/blog/teaching-kids-about-passwords/
On nightzookeeper.com, students have the ability to set their own passwords upon logging in. However, as a teacher, you can always update their passwords in your dashboard.
Tip 4:Logout! No matter the website or app, students should get into the habit of logging out whenever they are using a personal account. As schools will often have computer rooms, or shared devices, it's important that students log out of their accounts whenever they have finished using, so that other users cannot accidentally enter and use their account.
On nightzookeeper.com, a student's username is unique to them.
Tip 5:A Good Balance: Help children to understand that is it good to have a balance between using online devices and engaging with the real world. As makers of a digital product, we believe technology can have a profound effect on developing children's skills in all areas, however it can never be a substitute for physical play and exploring the outside world.
This is why we've incorporated ways for children to upload photos of their handwritten work, as well as their drawings. We also have a section called Reading Light for children to log their off screen reading hours. Get in touch with a Night Zookeeper team member to learn more about how to incorporate off-screen activities with a child's NZK account.
One fun way to teach children about e-safety is through a new book of poems "Beneath The Screen." Beneath the screen is a series of 12 darkly funny poems for children exploring aspects of e-safety. Each thought provoking rhyme has been written to inspire a lively e-safety debate and talk to a young audience about the less desirable parts of the online world. The website also has lots of resources to go alongside the poems for teachers to use. (Requires subscription.)
For more details visit: https://beneaththescreen.com/
Also, we have an interactive e-safety lesson available in your student's lessons section.
If you have any other tips, please do comment below!
Haven't subscribed to Night Zookeeper just yet? Introduce our reading and writing program into your classroom today to make language arts lessons more engaging!
Follow us on social media: