Whether you're starting your homeschooling journey or you're an experienced homeschooling parent, you are probably aware of the challenges of preparing for a new learning adventure.
From choosing the right homeschool curriculum, to building a new routine, to finding ways to adapt this journey to your family's lifestyle, there's lots to think about!
With all of these things in mind, here are our top tips to help you have a great homeschool experience!
1. Get Organised
Preparing for the school year in advance is crucial! To help you with this, we have gathered the most important organization tips which have helped many families get through the struggles of homeschooling!
Develop a routine that works for YOU
While homeschooling offers more flexibility than traditional schooling, it's important to create a set routine that fits your family's lifestyle. This should help you stick to your original plans and should also boost productivity!
Brittany, a parent who uses Night Zookeeper as her homeschool language arts curriculum, advises new homeschoolers to not "focus on public school pace"! It is crucial to establish a teaching/learning pace that is appropriate for your child/children, as opposed to focusing on how slow or fast your local public schools are choosing to deliver their lessons.
Plan ahead
Sometimes we underestimate the amount of planning that goes into finding the right homeschool curriculum, gathering the resources you need, and incorporating fun activities into your homeschool.
Organizing full days of schoolwork can be daunting, but there are many ways to ease your workload. Programs like Night Zookeeper offer pre-planned assignments, personalized tutor feedback, and thousands of homeschool resources created to ease your planning!
Staying on top of planning will ensure that you are prepared and ready to face any challenges that may arise! Coming up with lesson plans and gathering the appropriate homeschooling resources in advance is key!
Seek additional help and guidance
Finding support through local homeschool groups or co-ops can be very beneficial to your homeschool journey. It's a great way to share tips with other homeschooling families, and get advice from them too!
Generally, homeschooling communities are very welcoming, especially if you're a "beginner", and will love to help you through any common challenges you may face. Communication with other homeschooling families and homeschool support groups can be a great opportunity to learn more about this type of education, and get direct advice from pro homeschoolers!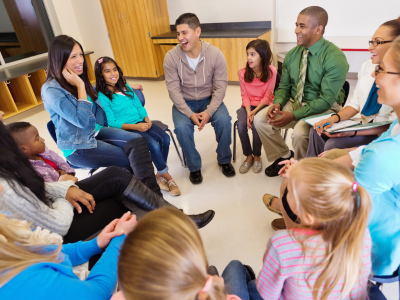 2. Set Clear Boundaries and Rules
Separate work from fun
It's important to keep your workspace clear of distractions while you're homeschooling. Ideally, you would have a designated space for learning, which could immediately be associated with "school time" – for example, a home office. However if this isn't possible, you can easily avoid distractions by teaching in a tidy space – put away toys, electronics which are not required during lesson times, and anything else that may cause your child to lose focus. This also applies to parents!
This isn't to say that you need to be strict about where you teach; one of the greatest things about homeschooling is that you can teach your child whenever there's an opportunity to do so, whether that's at the kitchen table, or out on a field trip.
Provide your child with a homeschool timetable/schedule
In most cases (and especially with older children), kids enjoy being in control and knowing exactly what to look forward to! If your child has a favourite subject or activity, perhaps it would be a good idea to push this until the end of the school day, so that this serves as motivation and encouragement! This is also a great opportunity to teach your child key time management and organizational skills!
Planning fun educational activities to break up the school day is another effective way to get your child to stay engaged in the topics you are teaching! This can consist of an arts and crafts session or a scheduled time to play some educational games on Nightzookeeper.com!
Set breaks
Setting breaks may sound counterintuitive when thinking about maximizing your homeschool time, but it's actually one of the most important aspects of your day - for both children and parents. Your child needs breaks to boost their productivity and information retention. This is especially significant if you are planning on using devices/active screen time to deliver some of the educational content you have planned.
Creating set times for meals is also another way to manage your child's expectations and physiological needs, which are crucial for a successful homeschool day!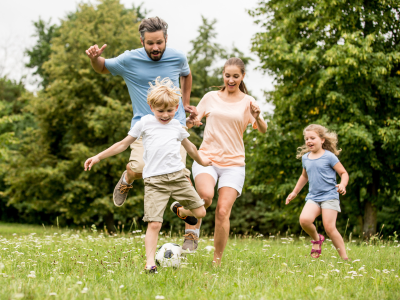 3. Be Kind to Yourself and to Your Child
Determine what works (and what doesn't)
Every child is unique and has their own learning style. If you happen to be homeschooling more than one child, you can expect there to be some disagreements on how to tackle a particular topic. Don't be afraid to try different teaching approaches and always try to make the most out of the resources you already have!
It may be difficult for you as the parent to assume the role of "the teacher". Our Superfan, Brittany says, "It's very easy to be too laid back since we're all at home and not in a traditional school setting." While it's very important to set boundaries, as we have previously explored, it is also crucial that, as parents, you understand that your family will likely need some time to adjust – so be patient and homeschool at your family's own pace.
Have fun, be flexible and take each day as it comes! Not every day will be easy – you will face your own challenges and tribulations; however, it is important to focus on the positive aspects of homeschooling and to always have fun!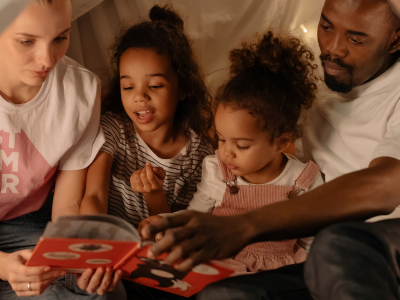 Conclusion
There is no magic formula that guarantees homeschooling success – it is a long process, and it will take some time for you and your child/children to grow accustomed to it! The most important tip to take away is fabulously expressed by our Superfan Brittany, who advised homeschooling parents to "take time to soak in these moments with your kids, encourage them and put in the work. There will be hard days, but the reward is truly worth it!"
How Night Zookeeper can help
Night Zookeeper makes reading & writing fantastically fun for children aged six to twelve.
Our award-winning reading & writing program turns learning into a game, improving the language arts skills your child needs in an engaging and entertaining way.
Night Zookeeper will transform your homeschooling routine by saving you stress, time, and arguments!
Sign up today and get a FREE trial!
Follow us on social media for additional resources, activities, and support: