It was another hot day in Bangalore and I had awoken early, after flying in from a short trip to Kerala the evening before. I was with my wife Ishani, and together we made our way across the city from my in-law's house to Harvest International School. Thankfully we were going in the opposite direction of most of the cars and the roads became smaller and windier as we made our way to the outskirts of the city.
The school that was waiting for us was absolutely beautiful.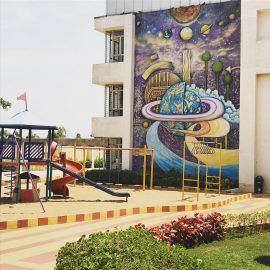 I was there to talk to students about Night Zookeeper, specifically my new book The Giraffes of Whispering Wood.
The school is huge. Children from Kindergarten to year 12 all learn and play together across the modern school complex. The Kindergarten is Montessori and it's clear that an effort has been made to maintain the value of creativity throughout the school.
When I arrived I first spoke with children in years 3 through 5, as part of a huge assembly, and they were all popping with imaginative ideas.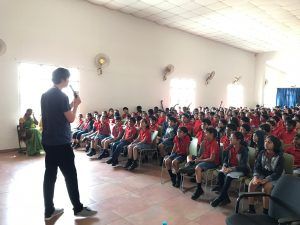 Then I worked in the IT lab with smaller groups of children to get them all set up on the Night Zookeeper website.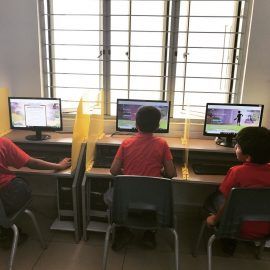 From sitting down and signing up, it wasn't long before they were bringing their ideas to life in wonderful drawings and in written reports like this one.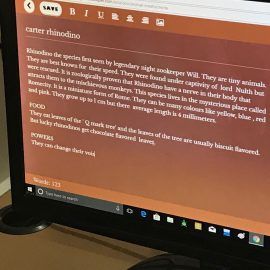 Harvest International School were incredibly kind hosts and I would like to thank all of the staff there for making me feel so welcome. The children were simply incredible and a credit to the school. I look forward to another visit in the future!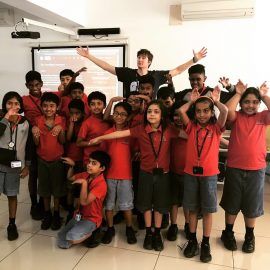 Interested in learning more about Night Zookeeper's program? Check out our reading and writing program for kids today!
Follow us on social media:
- Facebook
- Tik Tok
- LinkedIn
- Twitter
- YouTube