Summer is the perfect time for children to explore, go on adventures, and relax away from school. However, the holidays are long and children can often forget many of the things they have learned over the course of the year.
Though not advocating children to sit down and study, many education experts recommend that exercising the brain lightly over the summer will mean children are much more ready to push on when they get back to school.
Children often write and read throughout the summer on nightzookeeper.com, but that is just one way for them keep up their skills. Here is a list of eight other creative ideas for children to keep their minds active over the summer.
Photo by Yogesh Rahamatkar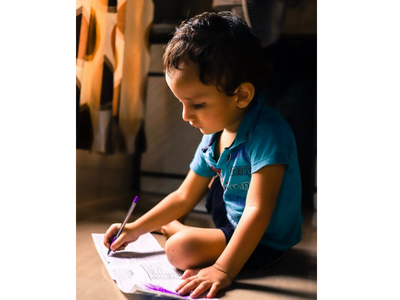 Encourage your child to write letters to family members, teachers, etc. Take the letters to the post office and have your child buy the stamps and post the letter themselves.
Think about being able to take day trips again soon. When taking a future day trip do a pre/post trip write including a list of things they want to see, what happened on the trip, etc.
Since the pandemic, it's been hard to go on vacation! Think of a previous trip you've been on. Vacation journal online-upload photos of the trip and write about what you did in the photo. Parents can upload this to a book publishing site like shutterfly.com and print a copy to remember the trip by.
Visit your local public library and sign up for a summer reading program. Set a goal with your child as to how many books they could read over the summer. Award your own mini awards when different levels are achieved. Example: Read five non-fiction books=take a trip to the zoo!
Make reading comprehension question cards to pull a question out of a basket to ask your child about a book they have just read. Example: Write about your favorite part of the book.
Keep a dry erase board/magna doodle in the car and shout out spelling words or sentences that they need to correctly spell when you are driving.
Give your child a creative writing prompt once a week for them to write about. There are lots of good lists online, and here's 25 of ours.
Ask your child's teacher before the end of the school year if they can provide any resources in areas that growth is still needed in. Night Zookeeper tutor Sheri Capper says, "All my students leave with an "I'm bored" packet so they can't complain to their parents that they have nothing to do over the summer. It's full of the skills that still need practice."
If you like these ideas or have any more you could add, please do leave a comment below!
You can also get your child writing on nightzookeeper.com's reading and writing program with a free 7 day trial!
Follow us on social media: